Halide's Neural Telephoto Feature Gives Any iPhone AI-Powered Zoom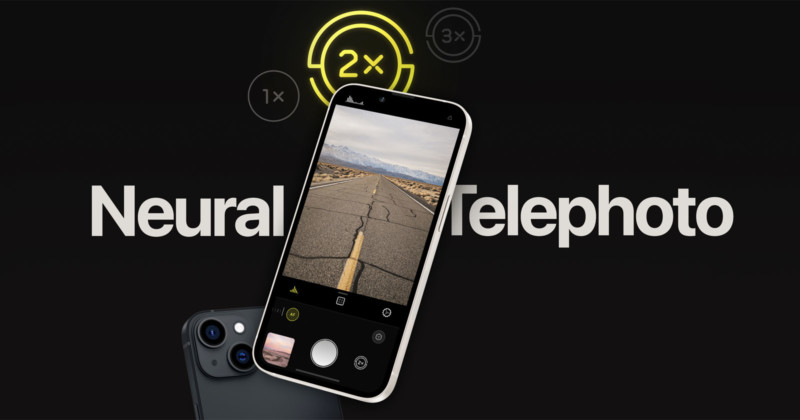 Halide has released update 2.11 which adds a new feature called Neural Telephoto, which the company says gives all iPhone photographers access to a high-end feature even if they aren't using the latest and greatest device.
Neural Telephoto gives non-Pro iPhones that lack a physical telephoto lens new zoom levels in the Halide app. The company says that it should be considered a "virtual telephoto lens" but it's more than just a digital zoom.
"Normally, when you zoom in on an image using software, you get blurry results, and diagonal lines look a bit jagged," Halide explains.
"With Neural Telephoto, we enhance details in zoomed shots by applying the same machine-learning system that powers our acclaimed macro mode — giving you a new, virtual 2× lens for free!"
The company says that, obviously, software can't actually beat a real telephoto lens like the one found on the iPhone 14 Pro, but Halide says that its Neural Telephoto technology better preserves details than "most software."
The video below, by Ben Sandofsky, shows the benefits of the update in a real-world test:
This update goes out to the regular, non Pro iPhone users who need a little extra detail in their shots. Why should the iPhone Pro have all the zoom-fun? We're excited to launch a feature we call "Neural Telephoto."
Neural Telephoto shots will be zoomed and enhanced using machine learning in HEIC and JPEG, but will capture an unedited, unzoomed full RAW file for photographers to adjust if they so desire. By default, Halide will shoot in RAW plus JPEG mode, which will give photographers an un-altered RAW file along with a zoomed and enhanced JPEG file.
"We think it's the best of both worlds; no surprises or less-than-RAW output," Halide says.
In addition to the new Neural Telephoto feature, Halide says that this update also brings small design enhancements and improvements throughout for all users.
Halide costs $12 a year but can also be purchased outright for lifetime access for a one-time cost of $60. This update is free for all existing Halide subscribers and lifetime users and is available to download now from the Apple App Store.
---
Image credits: Halide