Sigma's 50mm f/1.4 Art Promises Pro-Level Performance for $849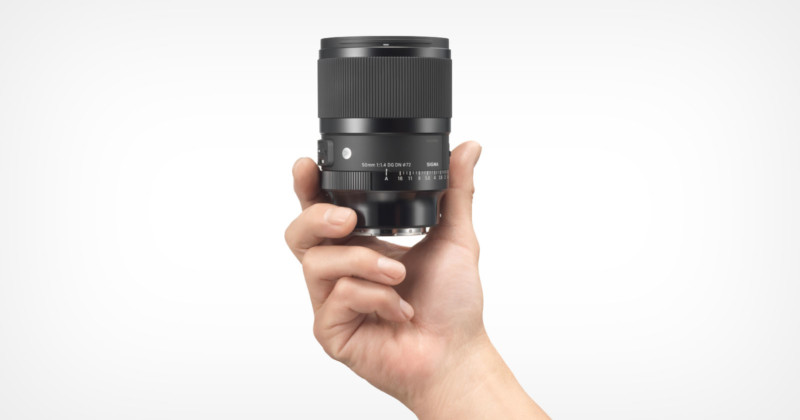 Sigma says it aimed to redefine what a standard lens means for its support of mirrorless full-frame lenses when it created the 50mm f/1.4 DG DN Art, which balances size, weight, and autofocus with pro-level optical performance.
The company says that this new 50mm f/1.4 lens further improves on the optical performance of the 50mm f/1.4 DG HSM Art while it also achieves the ideal balance of size, weight, and autofocus performance. Designed for full-frame mirrorless Sony E and Leica L-mount cameras, Sigma says that this new lens brings "outstanding" edge-to-edge imaging performance thanks to its completely new optical formula that it says is optimized for the short flange distance of mirrorless systems.
The lens also has a new HLA (High-response Linear Actuator) autofocus driver, which was first introduced on the 60-600mm DG DN OS Sports lens and allows the new 50mm lens to achieve what Sigma promises is swift and silent autofocus that is ideal for both video and still capture.
Sigma's 50mm f/1.4 DG DN Art is constructed of 14 elements arranged into 11 groups, including one SLD and three aspherical lenses. It features an aperture range of f/1.4 through f/16 via an 11-bladed diaphragm, weighs 23.6 ounces (670 grams), has dimensions of 3.1 by 4.3 inches, and features a 72mm front filter size. It has a maximum magnification ratio of 1:6.8 and has a minimum focusing distance of 17.8 inches.
Sigma claims that despite the large aperture of f/1.4, the image performance on the periphery of the image has been optimized, and sagittal coma flare has been minimized to the extent that the lens can withstand even challenging star and night scenes, with demanding severe point light source imaging, from wide open. In addition to clear image quality with no color blur throughout the entire image circle, the large, natural bokeh of f/1.4 can be fully utilized.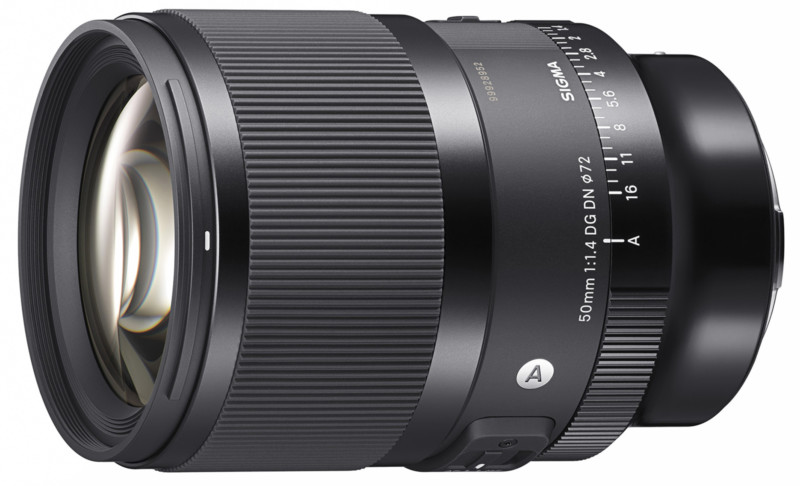 "The development of the Sigma 50mm f/1.4 DG DN Art was focused on slimming down the lens barrel by reducing the weight of a focus lens and optimizing the lens unit layout, to pursue the 'optimum size' for mirrorless systems without compromising the "maximum emphasis on optical performance" concept of Sigma's Art line," the company explains. "This lens has succeeded in achieving both top-class performance and the size required for a light and mobile photographic tool."
The lens is equipped with a dust and splash-resistant structure, and the front element of the lens is applied with a water and oil-repellent coating.
The 50mm f/1.4 DG DN Art's barrel is equipped with a Focus Mode switch, an Aperture ring click switch to turn the click on and off, an Aperture ring lock switch to prevent unintended operation, and an AFL button to assign any function from the camera.
Below are a few sample images taken with the new lens, provided by Sigma:
With the launch of the 50mm f/1.4 DG DN Art, Sigma now has five lenses in the Art f/1.4 line that span from 20mm through 85mm. The lens is set to be available in late February for $849.