'Wonders of Street View' Highlights the Most Bizarre Scenes on Google Maps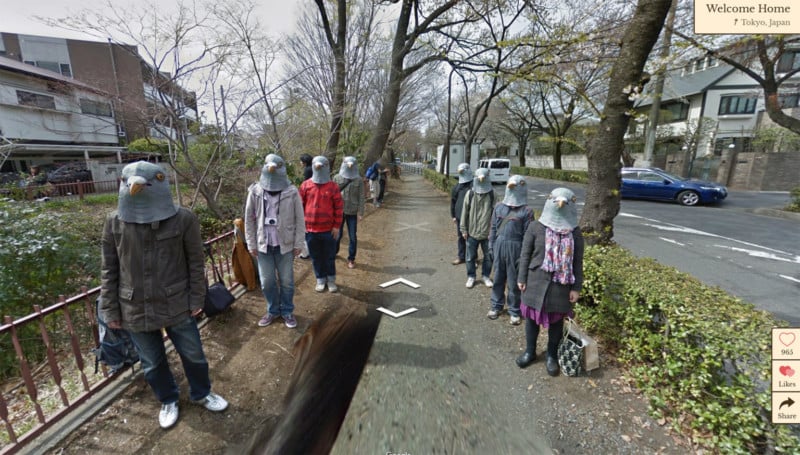 A coder has created a new website that explores the quirks and curiosities that Google Street View has to offer.
The often hilarious images showcase the very best the mapping service has to offer. Neal Agarwal from Brooklyn, New York, created the page entitled: "Wonders of Street View."
"I made a page that lets you explore the weird and wonderful things on Google Street View, enjoy," he writes on Twitter.
The images include a group of people wearing pigeon masks in Tokyo, a man searching the backseat of his car who became known as Tripod Man thanks to the image stitching giving him a third leg, and a rabbit suspended in the air in Poland.
I made a page that lets you explore the weird and wonderful things on Google Street View, enjoy :)

➡️ https://t.co/dp4md0IfLN pic.twitter.com/OXlDTMLWh4

— Neal Agarwal (@nealagarwal) January 23, 2023
"I spent a few weeks compiling a list of weird and interesting locations from articles and listicles, and then I tried to find them on Google Street View," Agarwal tells CNET.
"Other people have also shared weird spots and anomalies they've found on street view over the years, and so I tried to find those and include them too. I think I've spent dozens of hours on street view in the past month."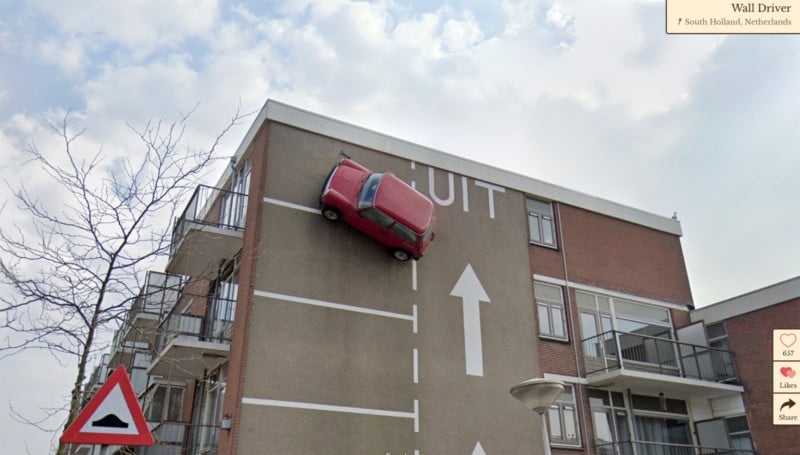 Wonders of Street View
Google Street View is arguably one of the most useful tools the internet has to offer with engineers taking 360-degree pictures of any location they can. There is even a virtual tour of the International Space Station (ISS).
Spotting yourself or someone you know on Street View is something of a holy grail, last year PetaPixel reported on a woman who was captured standing in the exact same spot nine years apart.
"I think Street View represents our dream of wanting to travel the world from the comfort of our home," Agarwal tells CNET.
"I remember spending hours on Street View as a teenager exploring different countries and learning so much. I wanted the site to give a similar feeling to StumbleUpon, where it feels like you're just stumbling on cool places in the world."
Agarwal has made a plethora of fun websites including an asteroid launcher which calculates how much damage an asteroid would have on any given location; you can even choose the size, speed, and angle of impact.
To use the Wonders of Street View head to its website.
---
Image credits: All photos by Neal Agarwal/Google Street View.