Nearly 70,000 Color Photos of Early 20th Century Are Now Free to Use
The Albert Kahn departmental museum in France has released nearly 25,000 color photos of early 20th-century life into the public domain and over 34,000 others that are free to use as part of a project to assure visual history is not forgotten.
Called "Archives of the Planet," the museum says that the project was started in 1908 by French banker Albert Kahn who wanted to photograph humanity around the world. Kahn hired 12 professional photographers who visited 50 countries until the project concluded in 1931 due to the stock market crash of 1929 that bankrupted him.
Through that time, these photographers captured over 72,000 photos of people, regions, historical sites, and even major historical events such as the First World War, the Turkish War of Independence, and the golden jubilee of the last ruling Maharaja of the Kapurthala State, Jagatjit Singh. The Albert Kahn museum has managed the collection since 1990 and while the photos were available to peruse on the museum's website, the interface was clunky and only provided low-resolution previews.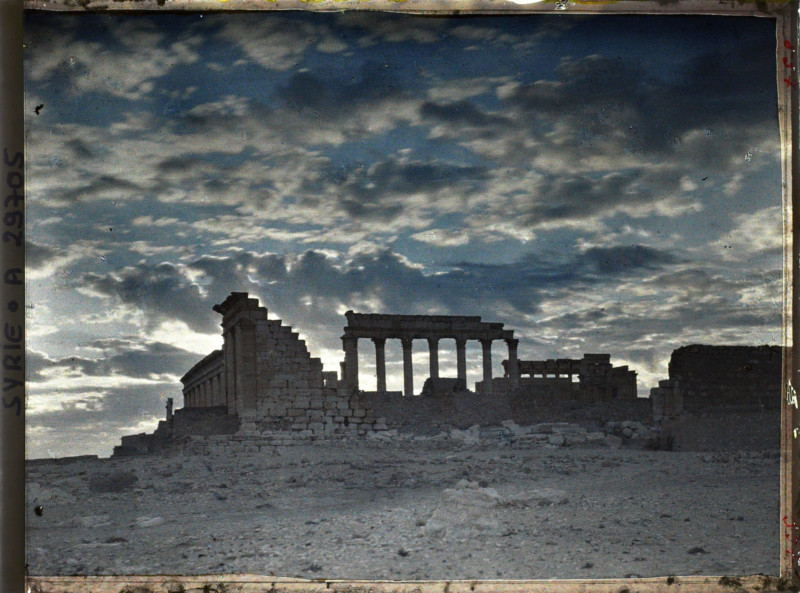 That has changed, and about 80% of the collection is available to not only peruse but also download in full resolution through the museum's Image Portal. High-resolution samples are available to peruse via a browser, but those interested in downloading the files will need to create a profile with the website, which is free. The website is in French, but Google Translate works reasonably well.
Not only are the images available to download, but details on each photo are also meticulously recorded and include the original process, film, photographer, size, and a detailed description of the photo which includes the location and exact date it was taken.
At the outset of the project, Kahn hoped that the endeavor would be "a sort of photographic inventory of the surface of the globe, occupied and fitted out by man, as it appeared at the beginning of the 20th century." Now nearly 100 years later, these images are of immense historical value and per the goal of the project, are being given back to humanity to use without limitation.
"The Archives of the Planet, as its name indicates, must enable future generations to learn from the 'lessons contained in the direct picture of evolution'," the museum says.
---
Image credits: Archives of the Planet