Pixelmator Pro Adds Deband Feature That Rids Images of Color Banding
Pixelmator Pro has added an AI-powered Deband feature to its Apple Mac image editing app that gets rid of color banding.
The new feature, which the company describes as "groundbreaking," allows the user to remove posterization and compression artifacts from images with just a single click.
Color banding (or posterization) is a common type of image artifact that's especially noticeable in low-quality photos featuring gradients or large areas of solid color.
Instead of smoothly blending together, colors jump abruptly from one shade to the next, forming distinct bands of color.
While posterization isn't particularly difficult to get rid of — users can blur it out or add noise to hide it — it is very much a labor-intensive task.
"With the magic of machine learning, we've been able to turn color debanding into an effortless, one-click process. And the results are simply incredible," writes Pixelmator on its blog.
"We've trained the Deband algorithm to intelligently analyze colors, gradients, and textures in images, determine where the affected areas are, and seamlessly smooth them out without touching finer details in other parts of the image."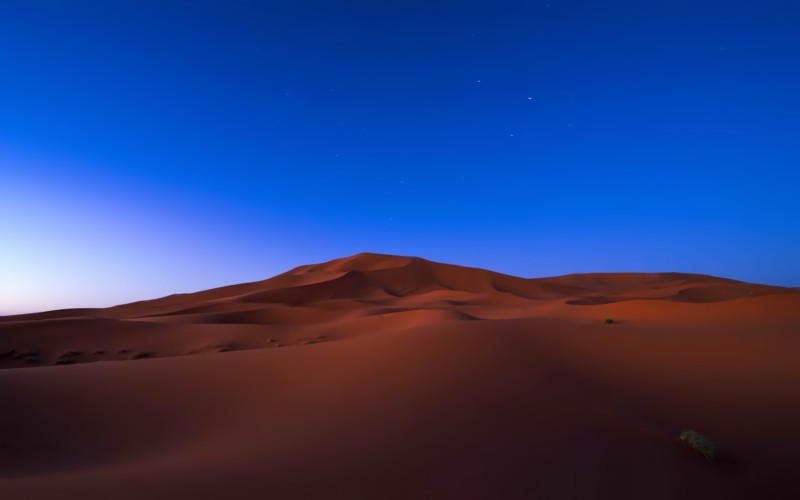 Pixelmator Pro gives an example of a photo of a desert that had unsightly color bands.
"Notice how all the tiny stars remain crisp after color banding is removed. What's more, Deband also tackles different compression artifacts (in heavily compressed JPEGs, for instance) so you can enjoy all-around better-looking images."
Holiday Templates
Also released in the 3.2.3 update is a new holiday-themed templated just in time for Christmas.
"It's the giving season and as a small gift from the Pixelmator Team, we've created a collection of new, holiday-themed templates you can easily customize and share with your friends and family," it says.
"In this update, you'll find 18 stunning, artist-designed templates for creating social media posts, stories, posters, and greeting cards which are fully optimized for sharing online and printing."
The update is free to all existing users and is available on the Mac App Store.
Pixelmator Pro 3.2 Lumiere is available exclusively from the Mac App Store as a free update for existing users and $20 for newcomers, which at the time of publication was 50% of its regular price.