Touchdowns and Triumphs: 60 Years of NFL Photography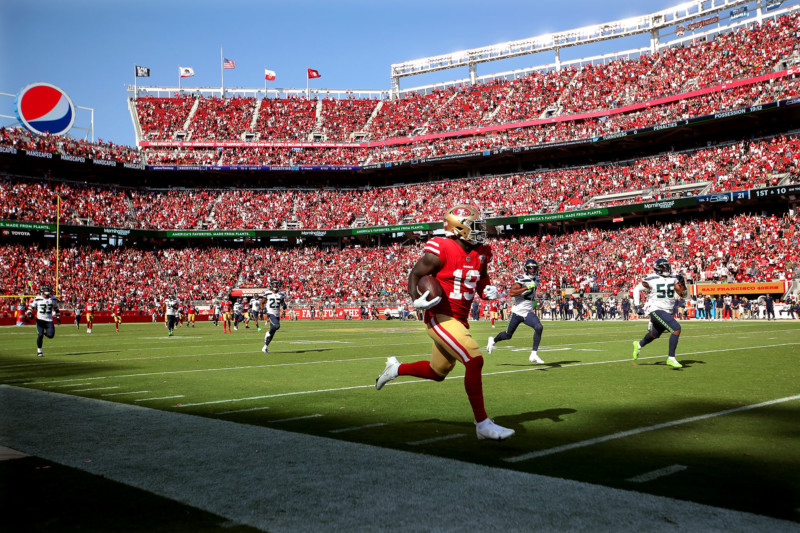 A photographer has lifted the lid on 60 years as an NFL photographer which saw him cover 42 Super Bowls.
Michael Zagaris has spent 49 seasons with the San Francisco 49ers and is still the team's photographer.
Now he's released his "magnum opus" entitled Field of Play 60 Years of NFL Photography, chronicling six decades of glory, spectacle, and drama from inside the NFL.
Featuring the likes of Joe Montana, Bill Walsh, and Jerry Rice. The book is a warts and all collection of unparalleled access to the thrilling world of the NFL.
Zagaris is also a well-known 1970s rock 'n' roll photographer who was encouraged by none other than Eric Clapton to pursue a photography career.
"My camera allowed me an entry into the world and into the scene that I wanted to become for a while," he explains to WGN News.
However, Zagaris says that while shooting the exciting world of 1970s rock he began to miss shooing sport and wanted to take his photojournalistic approach into the locker room.
"I wanted to take people where they hadn't been before," he explains.
"I wanted to show them in the hotels, in the locker room, in the backstage dressing room, the same with football and baseball, I wanted you to have the experience of being a player or the next best thing to it."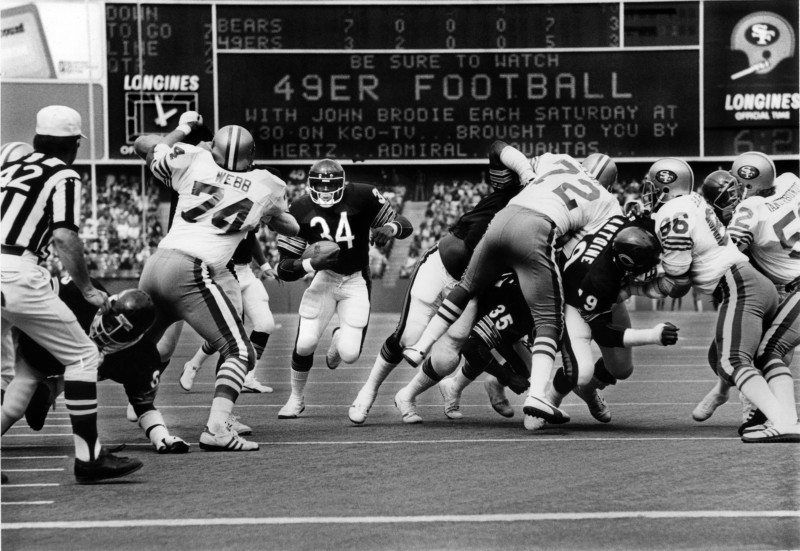 Zagaris says that it was legendary 49ers coach Bill Walsh who agreed that the photographer should have total access to the team.
"That means being with the team pre-game, practices, on the plane, in the locker room at half time. I want to get everything unfettered and I was very fortunate that he bought into it."
On the cover of Zagaris's book is a great photo of Bill Walsh and Joe Montana appearing to draw a play in the dirt, which he says is one of his favorites.
"There's a shot of Eric Wright where he's laid out at halftime on a laundry basket," Zagaris says of another image.
"We were playing in St. Louis and it was 112 on the field. I remember that it was in 1983, we came back with like seven players on IVs because they were dehydrated."
Field of Play 60 Years of NFL Photography is published by Cameron + Company and can be ordered here.
More of Zagaris's work can be found on his website and Instagram.
---
Image credits: All photos by Michael Zagaris.