Canon Adds 'Pro' Version of Webcam Software that Costs $5 Per Month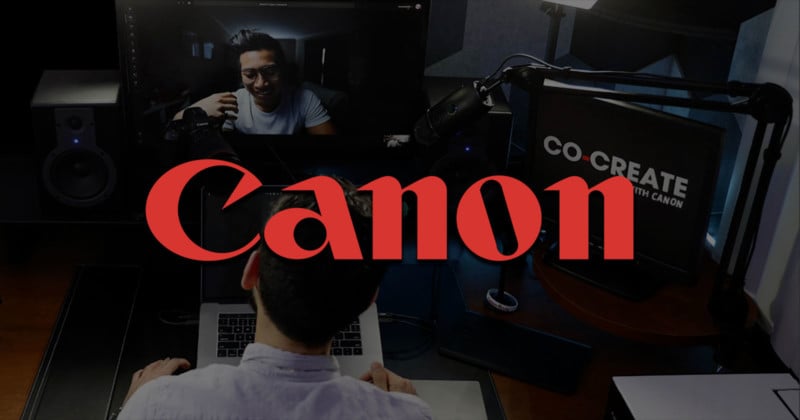 Canon has announced that it is releasing a Pro version of the EOS Webcam Utility software that allows its cameras to be used as webcams, but these updates are only going to be available if users are willing to pay a subscription fee.
The original EOS Webcam Utility was debuted in late 2020 for both macOS and Windows and launched with support for 43 EOS and PowerShot cameras and 14 video conferencing services, which was considerably more than some competitors. Previous to that date, the software existed only in beta and had limited support.
Canon positions these updates as "unlocked" by the subscription that costs either $5 per month or $50 per year. These new features include the ability to connect multiple cameras, connect wirelessly, and provide what the company characterizes as "greater camera and content control." It also allows for high-resolution upscaling in full HD mode, a maximum frame rate up to 60fps, and the ability to output to multiple channels simultaneously.
"For vloggers, gamers, news anchors, cooking influencers, and the many others who rely on video, having multiple camera set-ups (like a front, side, and top-down angle) can be the key to providing more detail to the viewer. For live streamers, running multiple channels at the same time can help them reach larger audiences across YouTube, Facebook Live, and other key social and streaming channels," the company says.
Canon says that the updated software also improves customization possibilities including various layout options, transitions between scenes, and watermark insertion.
The company says that the basic features of the EOS Webcam Utility Pro software are available for free, while paid subscriptions to EOS Webcam Utility Pro add "many additional special features" inclusive of the above but with more listed below:
As mentioned, the software is available via a monthly subscription for $5 per month or an annual subscription for $50 per year — both options offer a 30-day trial period. These changes and the "Pro" webcam software are only being made available in the United States at this time.
---
Image credits: Canon