DJI Mavic 3 Classic is a Cheaper Mavic 3 That Doesn't Cut Too Much
DJI has announced the new Mavic 3 Classic, a drone that shares many of the same features of the Mavic 3 but drops the additional telephoto lens.
The Mavic 3 Classic has a 20-megapixel Type 4/3 CMOS sensor, uses the O3+ communications system, and has the same 46-minute maximum flight time as the Mavic 3 Series. The Mavic 3 Classic is also compatible with the DJI RC Pro, DJI RC, and DJI RC-N1 controllers, in addition to the controller included with the drone itself if the Mavic 3 Classic with controller bundle is purchased.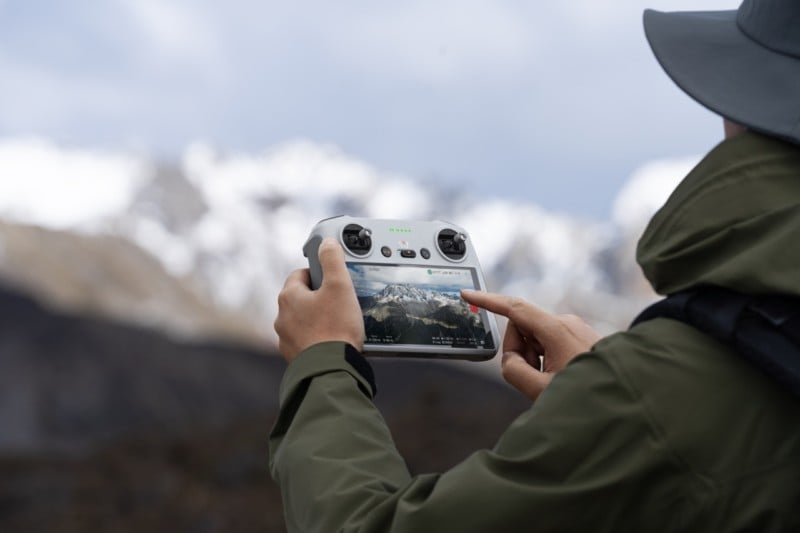 Camera Specifications
The Mavic 3 Classic uses the "Hasselblad" Type 4/3 CMOS camera (as a note, DJI owns a majority stake in Hasselblad) and can capture 5.1K/50p and 4K/60p with both H.264 and H.265 encoding.
The lens is a 24mm equivalent focal length with an aperture that ranges from f/2.8 to f/11, and DJI says the camera provides 12.8 stops of dynamic range. Images are captured in 12-bit RAW for photography. The Mavic 3 Classic can shoot in 10-bit D-Log video, which DJI says "[makes] the camera up to the challenge of accurately conveying the vivid colors, peak highlights, and detail-rich shadows of our world."
The O3+ transmission system allows for 1080/60p data transmission from the Mavic 3 Classic at up to 8.3 miles (15 kilometers.)
Flight Technology
The Mavic 3 Classic uses all of DJI's "flight technology" in a "simple and easy-to-use interface" that is customizable for the needs of the operator. DJI says that the drone's "intelligent algorithms" track subjects and move the camera in "cinematic" flight patterns to track subjects, as do other drones in DJI's lineups.
Mavic 3 Classic has the same QuickShots modes as other modes, timelapse, hyperlapse, and panorama shooting. A new Cruise Control allows users to set a flight speed for the Mavic 3 Classic, eliminating the need to pilot the device while also capturing footage.
Transfer Speed
The Mavic 3 Classic can transfer footage with High-Speed QickTransfer that allows for delivery of footage to a mobile device using Wi-Fi 6 at up to 80MB/sec without needing to use the remote controller.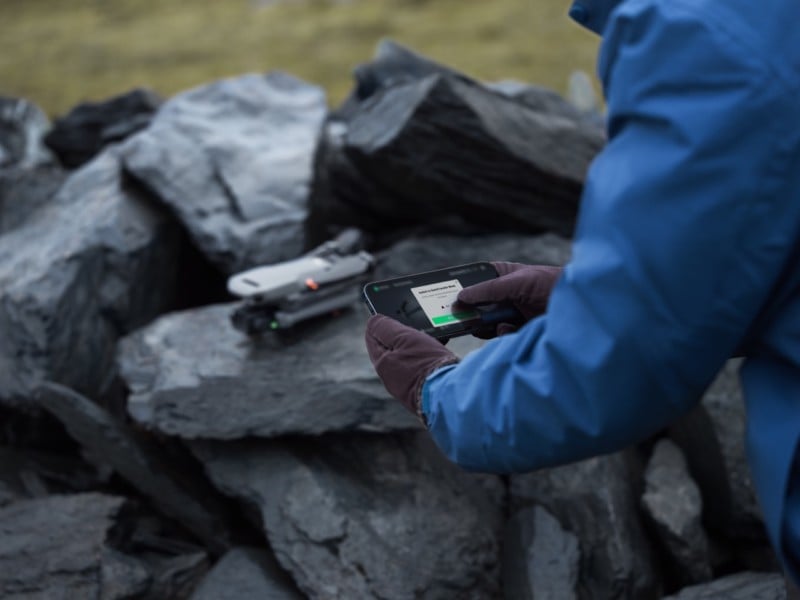 Safety
Mavic 3 Classic has the company's suite of safety features including eight visual sensors, an APAS 5.0 obstacle detection system, and advanced Return to Home. It is also equipped with an AirSense ADS-BV receiver, which alerts pilots if airplanes or helicopters are nearby (and transmitting ADS-B).
The GEO 2.0 geofencing system displays and prevents pilots from entering restricted airspace. DJI also indicates that the Mavic 3 Classic is ready for the latest FAA regulations for Remote ID rules.
Pricing and Availability
The Mavic 3 Classic comes in four configurations. Mavic 3 Classic Drone Only does not include a controller or charger and is designed for users already piloting DJI drones. It is available for $1,469. Mavic 3 Classic has a charger and the DJI RC-N1 remote controller, which costs $1,599. Mavic 3 Classic (DJI RC) includes a charger and the DJI RC controller, which is $1.749.
Mavic 3 Fly More Kit includes two additional flight batteries, a 100W battery charging hub (that can charge three batteries sequentially), a 65W car charger, three pairs of Low-Noise propellers, and a DJI Convertable Carrying Bag. This extra kit is $649. DJI is also offering a one-year or two-year plan called DJI Care Refresh, which includes two or three replacements in one or two years (depending on the plan.)