Adobe Photoshop Update Improves Selections, Sharing, ACR, and More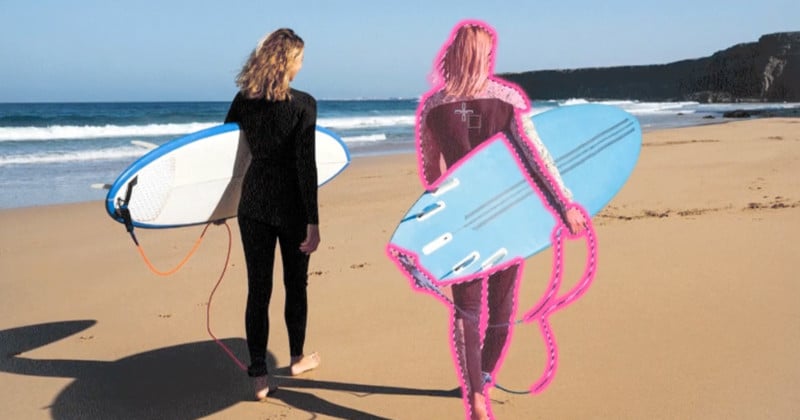 Adobe has released what it calls a "major" update to Photoshop on desktop, Photoshop for iPad, and Photoshop for web. Adobe also announced "transformative new features in Adobe Camera Raw.
Photoshop Desktop Updates
The most significant update to Photoshop comes with the Object Selection tool. The Object Selection tool allows users to simply select objects in an image by hovering the cursor over them. It allows for quick selections of subjects without having to hand-create masks.
The Object Selection tool now recognizes a more extensive selection of and more complex subjects. Adobe says that the Object Selection Tool can now detect "sky, buildings, water, plants, different types of flooring, ground," and more.
Adobe Sensi is the company's name for its machine-learning-driven AI image detection and processing. Sensi-driven tools have made their way into multiple Adobe products, and now it powers Photoshop's new One-Click Delete And Fill.
As of this update, users can now select images using the Object Selection Tool and press Shift+Delete to instantly trigger Content-Aware Fill, seamlessly removing most objects and subjects from a scene.
Photoshop and Illustrator Integration
In last year's update of Adobe Photoshop and Adobe Illustrator, the company improved the interaction between the two programs. Illustrator layers, including shapes, paths, compound shapes, layers, and clipping masks, with these Illustrator elements becoming pastable into Photoshop. The pasted elements would retain their layer's structure and other attributes, making it easier to work on illustrations in one program and add complex photography in another.
Today's update brings the ability to paste live type into Photoshop, which is editable and retains all type attributes, including font size, alignment, tracking, kerning, and more. Complex operations like type on a path and area type are also now supported in inter-program copy/paste.
Neural Filters
Adobe's Neural Filters are AI-based tools for quickly performing complex tasks. In this release, the company has added a Neural Filter to restore old (and damaged) photographs in this release.
Share For Review
To better facilitate the use of Photoshop when multiple people have to sign off on a design or a comp, Adobe is introducing a new feature in Beta, Share For Review. Share For Review sends a link to a version of the image that allows other users to comment on the file, all while still enabling live editing.
Live Sharing images are viewable on any browser, allowing people to contribute to the design process without needing an installed version of Photoshop, and require no signup or login.
Guides
Adobe Photoshop also gets Guide Enhancements, allowing users to customize guides on a per-document level. This is designed to allow for faster setup and work with files that regularly require a precise structure.
Guides can now be accessed via a keyboard shortcut or the contextual menu.
Content Credentials
To "make sure creators get proper attribution for their work," Adobe has rolled out a beta of a new Content Credentials tool.
An opt-in feature for Creative Cloud subscribers, Content Credentials allows users to add "persistent" and "secure metadata" that can be attached to exported files. Adobe says this tool is also designed to help "reinforce trust in digital content for the people viewing it."
Initially added last year, Content Credentials beta now allows for multi-user and multi-device workflows, data that can be recovered with the Verify viewer, and global preferences for elements to be included in the export.
Substance 3D Materials
For 3D creators and artists, Photoshop now includes "smart" materials that mimic real-world textures and can be used to quickly create 3D renderings of marble, stone, wood, and other surfaces.
These textures are applied as a smart filter layer for quick and non-destructive editing of surface textures and lighting.
Photoshop now comes with a selection of these substance materials, and thousands more are available in Adobe's (paid) Substance 3D environment.
Photoshop For iPad
Adobe has updated the iPadOS version of Photoshop, bringing more tools for background removal, Content-Aware Fill, Auto Tone, one-tap Color, and Contrast.
Based on the same AI recognition found in Adobe Photoshop for desktop, the iPad version now can identify and isolate more subjects, including the edges of the hair, clothing, and more.
Adobe says that when Select Subject is used on a portrait, the app can create hair and edge refinements for clean subject isolation.
Adobe Camera Raw
With this release of Photoshop, Adobe introduced "major new additions to Adobe Camera Raw), allowing for masking workflows, object removal, and the application of masks right from the Adobe Camera Raw interface.