The 'Lens Capsule' Keeps Your Lenses Close at Hand in the Field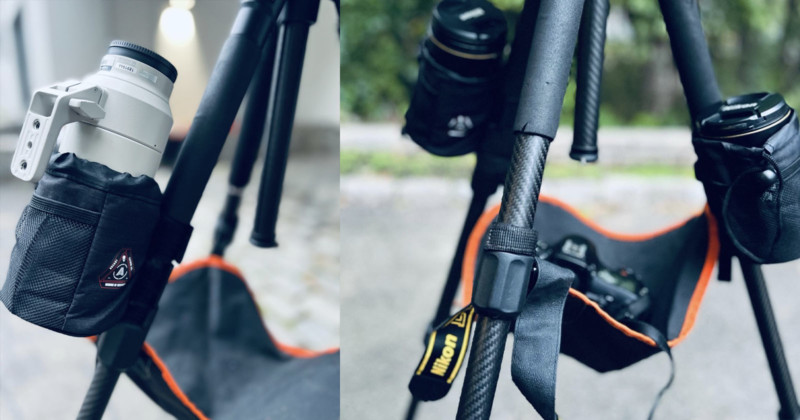 Area51 has announced a new lens and accessory holder called the Lens Capsule. It is designed to strap to a tripod leg to keep spare lenses or lens-sized tools easily at hand when in the field.
Area51 Tether Company is a relative newcomer to the photography accessory space that might not be well known to many. The company doesn't mention its founding date on its website but its first post on Instagram was made in August of 2019. The company focuses on tethering accessories for various situations — very similar to the established and well-known TetherTools brand — and that includes some carry tools that support that general idea.
Earlier this year, the company announced a new "Pro+" collection of tether cables that promised ultra-fast speeds at a length of up to 62 feet.
One of those new additions is the Lens Capsule, a small bag with a set of straps that is basically a gussied up cup holder and is intended to keep lenses close at hand while in the field. Area51 describes the Lens Capsule as a lens and accessory holder that can fit a spare battery, water bottles, lenses, and more and is meant to provide easy access to photographers who want to quickly change optics during a shoot but doesn't ask them to keep digging around in a bag or keep those lenses strapped to their hip.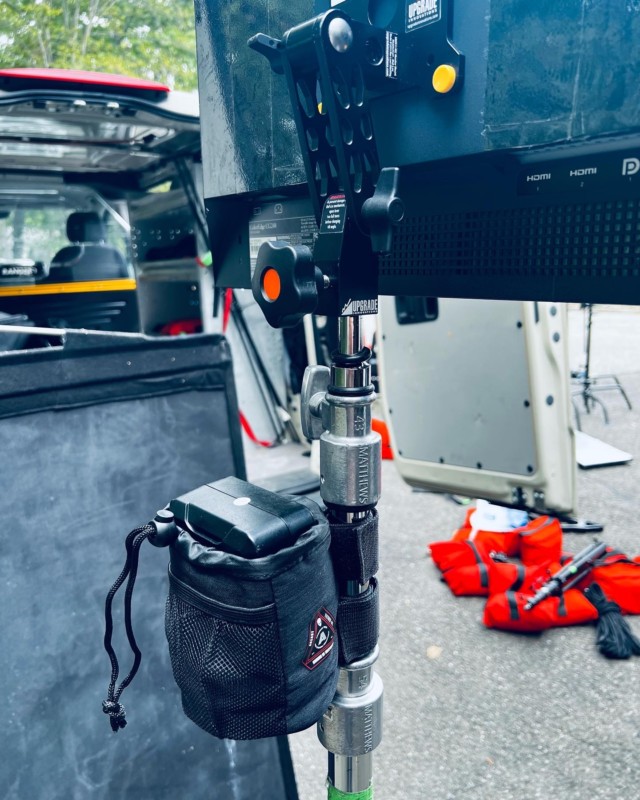 Basically, the idea behind the Lens Capsule is to turn a tripod from just a stabilization tool into a storage space. The Lens Capsule includes a drawstring to keep items inside it secure and the adjustable strap snugly ties it to a tripod leg or similar object. It also has an exterior mesh pocket to hold memory cards or other small accessories.
Area51 positions it as especially useful when combined with mobile tether stations which, when a cart is not available, usually rely on a tripod with an attached laptop platform. While this setup might not make sense to a landscape photographer, it might be useful for a digital tech or photographer who is trying to work in a backlot or other set that might not have the creature comforts of an enclosed studio.
The Area51 Lens Capsule is available directly from the manufacturer for $20.
---
Image credits: Photos by Scott Mitchell