TikTok Adds Photo Sharing Mode, Directly Taking on Instagram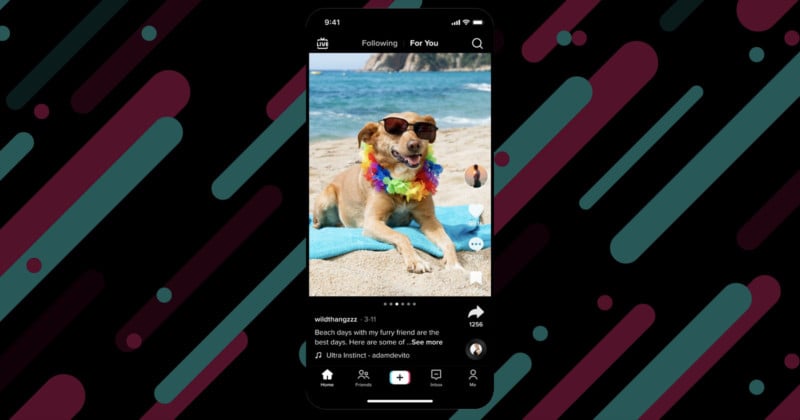 Watch out Instagram, TikTok is coming. The wildly popular short video app has announced a new Photo Mode that looks strikingly similar to what's on offer from Meta's photo-sharing app.
Announced as part of a new editing tools update on the TikTok product blog, users will now be able to upload still photos standalone or as part of a carousel format.
"For when you'd prefer to express yourself in formats other than video, we released Photo Mode, a new carousel format available on mobile for photo content that's ideal for sharing high quality images on TikTok," the company says.
"Photo Mode allows you to share carousel posts of still images that automatically display one after another. You can add music to soundtrack the images, which viewers can swipe through at their own pace."
At launch, images shared to Photo Mode aren't visible on the browser-based version of the service and can only be seen while using the app.
TikTok was extremely brief in its description of this update which is a bit of a surprise considering it is the first time the app has actively added a feature that was original to Instagram, the app's greatest rival. Instagram has not been shy about gleaning products and services provided by other apps in the past, as its Stories service was a straight rip-off of Snapchat while the Reels platform is its attempt at doing exactly what TikTok became popular for.
At a time when every service seems to be going above and beyond to focus on video instead of photos, TikTok is actively choosing to go the other direction. While there are many who are not fans of the Chinese-owned app, it may now be much harder to avoid jumping on the TikTok bandwagon now that photos are supported and Instagram is making its user experience consistently worse with a deluge of ads. Just yesterday, Instagram announced that it was adding even more ads to an already ad-filled experience.
Read also: How to Share Photos on TikTok
Instagram actually almost fully went away from being a photo-sharing app before widespread pushback, championed by celebrities, forced the company to reverse course. Since then, the app hasn't been entirely clear about what it wants to be and what it wants to provide its users going forward.
---
Image credits: Header photo by TikTok with background via Depositphotos.