MonsterAdapter's Upgraded Minolta V to Sony E Adapter Adds Autofocus
MonsterAdapter has announced an upgraded version of its LA-VE1 Minolta V to Sony E mount adapter. The LA-VE2 adds autofocus and allows all eight Minolta Vectis lenses to work with Sony mirrorless cameras.
As explained by MonsterAdapter, the Minolta V-mount was an autofocus-equipped SLR system that was launched in 1996 in parallel to the Alpha A-Mount system.
"The V-mount provides electronic control of both focus and aperture like what Canon EOS system can do, and offers a compact lens system compatible with APS film, which is slightly smaller than 35mm film (crop factor about 1.4x)," Monster Adapter explains.
Minolta produced eight V-mount lenses, three primes and five zooms: 17mm f/3.5. a 50mm f/3.5 Marco 1:2, a 400mm f/8 Reflex, a 22-80mm f/4-5.6, a 25-150mm f/4.5-6.3, a 28-56mm f/4-5.6, a 56-170mm f/4.5-5.6 , and a 80-240mm f/4.5-5.6 APO.
"All eight V-mount lenses [that were] released were supposed to be high quality for the coming digital camera era, however, these V-mount lenses were only designed to be controlled electronically by the body with motorized focusing drive, which makes them impossible to be used on today's mirrorless cameras without a proper electronic adapter."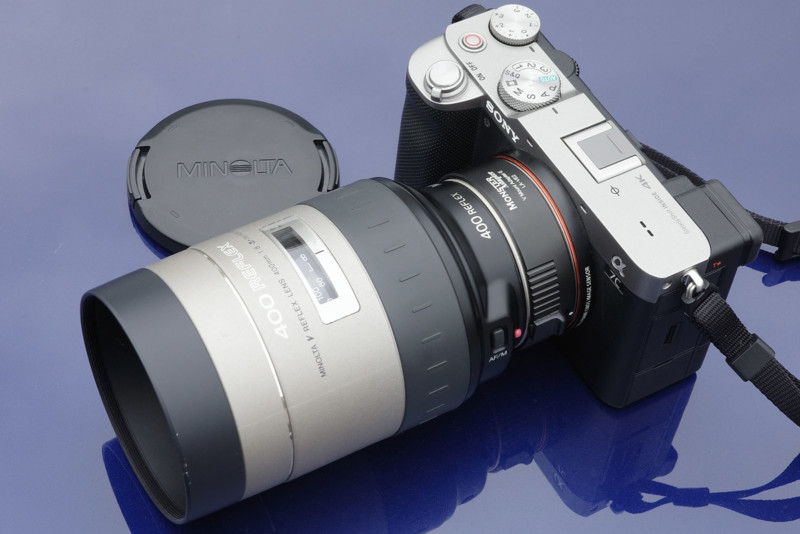 Even with a mechanical adapter, the lenses don't work and the manual focus ring can't be turned, a significant drawback for those looking to use these now classic lenses with modern camera bodies.
MonsterAdapter released the first V mount to E mount adapter in 2015 as part of what is described as a "hobby project" by MonsterAdapter founder John Zhou. It was eventually wide distributed as in 2020 and has been updated again in 2022 to support autofocus through a new IndieGoGo campaign.
The LA-VE2 adapter supports a wide range of the more recent Sony Alpha cameras, from the Alpha 7 II and ZV-E10 through the Alpha 1 and Alpha 7 IV. That said, due to what MonsterAdapter calls "camera performance limitations," the adapter doesn't support Eye_AF with the Alpha 6300, Alpha 7 II, and Alpha 7R II. There are a subset of other older Alpha cameras that have some but not all autofocus performance, which can be seen listed on the crowdfunding campaign page.
In addition to adding autofocus support, the LA-VE2 also brings firmware update support and the ability to use the on-len AF switch, two features that the original adapter did not have.
Below are a few sample images captured using the LA-VE2, provided by MonsterAdapter: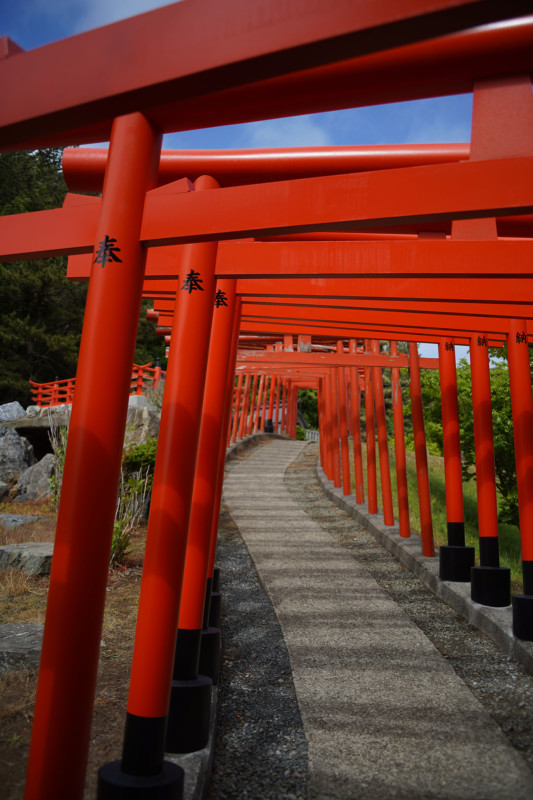 The MosterAdapter LA-VE2 Minolta V to Sony E mount adapter is available to be backed on IndieGoGo for as little as $180. MonsterAdapter says that the adapter itself is completely finished, but crowdfunding will be used to purchase raw materials and process them. No anticipated delivery date for backers was provided.
---
Disclaimer: Make sure you do your own research into any crowdfunding project you're considering backing. While we aim to only share legitimate and trustworthy campaigns, there's always a real chance that you can lose your money when backing any crowdfunded project.