Matterport's New Pro3 Camera is a 'Breakthrough' in 3D Capture Tech
Matterport has announced the new Pro3 camera system along with updates to its "digital twin" cloud platform. The Pro3 stands out as it is capable of digitizing every aspect of a physical environment, both inside and outside.
Matterport camera systems are used to create 3D digital copies of physical spaces and are extremely useful for real-estate applications to create immersive digital tours of spaces.
The Matterport Pro3 camera is what the company calls its most advanced 3D capture device it has ever created. It is powered by a combination of sensors that work together to capture high-quality, detailed, and true-to-life color photos of an entire space and allow it to be accurately reproduced as a digital environment — a "digital twin."
The Pro3 uses a custom 30-megapixel sensor and a 12-element ultra-wide lens that combines with a high-precision LiDAR sensor to allow it to capture millions of measurements at 100,000 points per second in various lighting conditions at depths from 0.5 meters up to 100 meters in less than 20 seconds per sweep.
Matterport says that its previous camera had a 50,000 polygon capture limit but thanks to the new Pro3 system, that has been expanded to easily exceed one million polygons. The camera runs on Matterport's Cortex AI engine which allows it to capture five times the range of the previous camera, which allows it to fully capture even detailed spaces that have challenging lighting conditions, reflective surfaces, or a lot of foliage.
The Pro3 weighs less than five pounds, making it 30% smaller and 35% lighter than the Pro2. It can boot in less than 40 seconds and has a removable battery system that allows for continuous scanning, and batteries fully charge in 3.5 hours.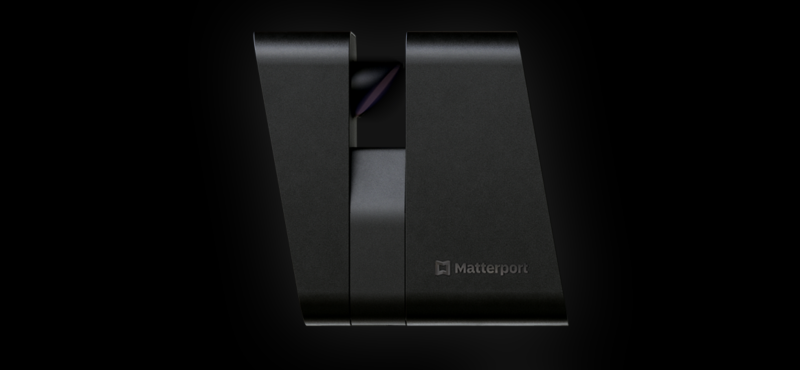 The camera system works in tandem with Matterport's software, what it calls its cloud-based digital twin platform. On it, users can create, publish, and manage digital twins of buildings and space of any size or shape, indoors or outdoors to allow the creation of immersive digital environments. This software solution is accessible on both Android and iOS mobile devices.
Combined, Matterport says the Pro3 camera and digital twin software creates some of the most accurate, immersive, and stunningly detailed digital twins ever.
The Matterport Pro3 camera is available for $5,999 and is expected to ship to customers in North America in early September. Other global regions will see the system ship by early October.
---
Image credits: Matterport