The HP Z32k G3 is a Thunderbolt 4-Equipped Color-Accurate 4K Monitor
HP has announced the Z43k G4 4K USB-C Display, a new color-accurate monitor that features an IPS Black panel, Thunderbolt 4 connectivity, and the promise of coverage of 98% of the DCI-P3 color gamut.
The new 31.5-inch (diagonal) display might have a mouthful of a product name, but it promises to make details "true-to-life" thanks to the color and contrast reproduction of the IPS Black Panel.
IPS monitors (which stands for in-plane switching) use liquid crystals aligned in parallel to produce colors and are therefore defined by the shifting patterns in liquid crystals. The liquid crystal's ability to shift horizontally results in better viewing angles. IPS monitors are also used to best show accurate color consistently, although their ability to reach true blacks is not particularly good and is vastly exceeded by OLED displays. But OLEDs aren't without their downsides, so while IPS displays tend to have weaker contrast and pretty low brightness, they are still popular especially for bringing color accuracy to affordable monitors.
IPS Black is an LG panel technology that was announced earlier this year at CES and promises up to 35% deeper blacks than standard IPS displays as well as double their contrast radios. It made an appearance in a set of Dell UltraSharp monitors in February.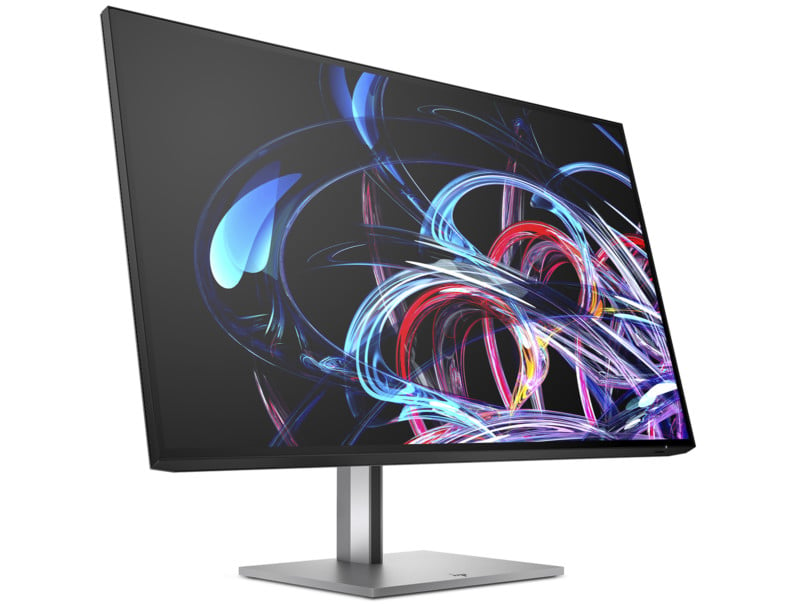 HP's use of those panels here results in displays that bring many of the same features. Just like in Dell's displays, HP promises up to 98% coverage of the DCI-P3 color gamut, 100% of the sRGB color gamut, and a 2,000 to 1 contrast ratio. On the downside, the displays are not very bright: they max out at 400 nits of peak brightness.
The Z32k G3 has some design decisions that do separate it from other IPS Black panels, however. For starters, the panel features very slim bezels, but more notably it comes equipped with one Thunderbolt 4 port. Through it, HP says the display supports up to two 4K monitors and delivers 40Gbps data bandwidth for faster inputs. It also features DisplayPort and two HDMI ports, although neither supports HDMI 2.1. HP positions the inclusion of Thunderbolt 4 as a way to use the Z32k G3 as a sort of device hub, since it can support multiple devices including a keyboard and mouse. The monitor also includes a built-in KVM switch.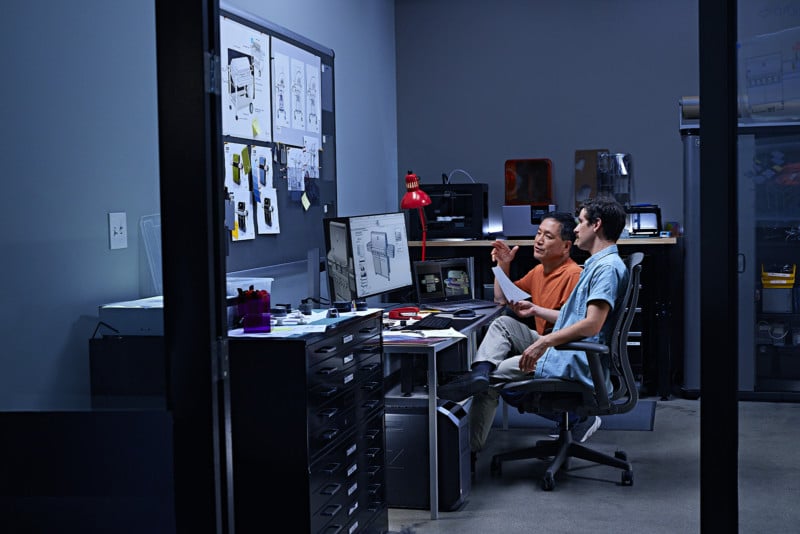 The display is mounted on a four-way adjustable stand that allows pivot, tilt, and accommodate 150mm of height adjustment as well as the ability to swivel into a vertical orientation.
The HP Z32k G3 4K USB-C Display is expected to be available in November and HP says pricing will be available closer to product availability.
---
Image credits: HP