Tourists' Gleeful Reactions at Seeing a Volcanic Eruption for the First Time
Photographer Vilhelm Gunnarsson came up with a novel way of documenting the recent volcanic activity in Iceland by capturing the reactions of tourists and visitors to the eruption.
Gunnarsson's pictures detail people's delight, and sometimes overwhelming emotion, as they gaze upon the frothing Meradalir Volcano.
The reaction of open-mouthed, excited tourists is a fantastic take on capturing one of the Earth's most spectacular events.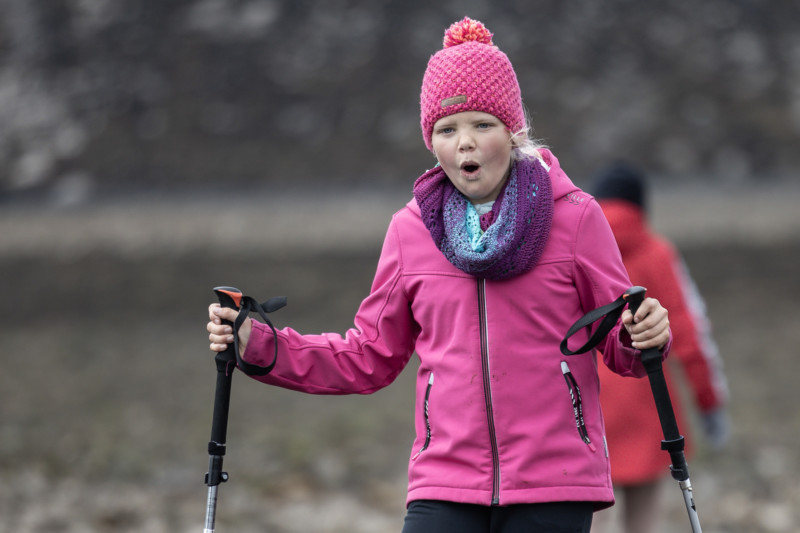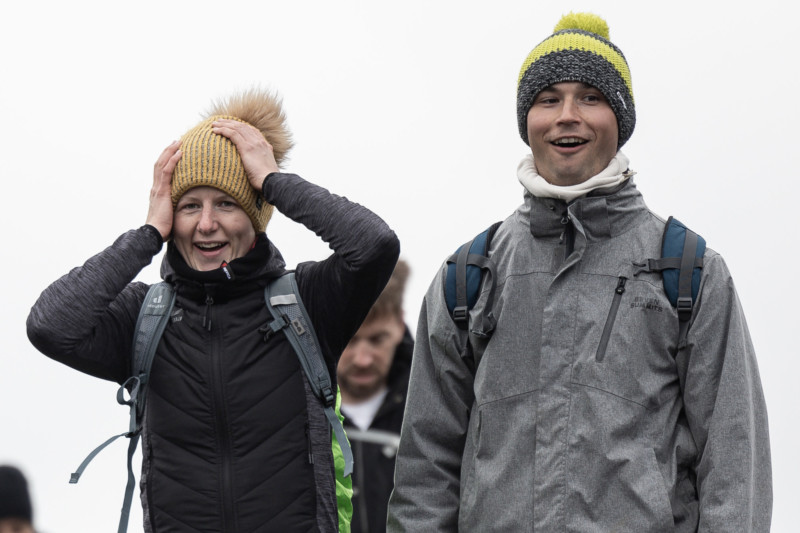 "The reason for the reaction where some started to run to the volcano while others start crying is because nothing in nature is as beautiful as a tourist volcano eruption," Gunnarsson tells PetaPixel.
"In Iceland, we call these small eruptions which don't harm anyone or cause damage, tourist eruptions."
Gunnarsson, who is a staff photographer for Visir, says that volcanic activity in the Nordic country is on the rise.
"On average we have eruptions in Iceland every five years but it seems we are in a new era on the Reykjanes peninsula with more frequent eruptions," he says.
"In most countries, people would not be permitted to get that close. Here they have made a path to it to make it easier and a lot of rescue personnel on the site."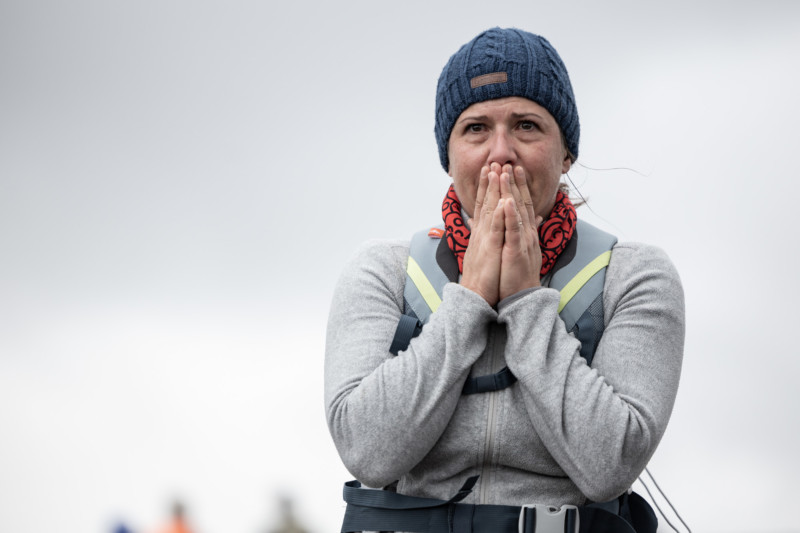 Gunnarsson reckons 10,000 visitors hiked up Meradalir last weekend alone to witness nature's spectacle.
"All the people in the pictures were tourists but Icelanders flock there as well but most have seen eruptions before or a lot on the news so they don't show the same emotion."
According to Gunnarsson, the tourists hike for two to three hours before they see the active volcano "all of a sudden."
That's when the photographer is ready with his Canon R3 and a Canon RF 70-200 f/2.8 lens attached to it.
Other pictures taken by Gunnarsson show a line of people on the trail to the volcano. And, even there, so close to the eruption, the tourists still cannot see the fiery lava.
Gunnarsson has visited the active volcano almost 30 times and has published two books about the eruptions.
"This is the eighth eruption I have photographed," he adds.
For more Gunnarsson's work visit his website and Instagram.
---
Image credits: All photos by Vilhelm Gunnarsson.