Photographing Fog on Both Film and Digital
For photographers curious about using either film or digital to capture foggy landscape, Michael Shainblum has put together a video showing the behind-the-scenes of using both mediums with a telephoto lens.
Shainblum, a passionate landscape photographer and filmmaker, often switches between a wide-angle and a telephoto lens, depending on the subject at hand. He has shared in the past the different ways to use a telephoto lens for landscape work, such as when shooting minimalist scenes of sand dunes or when looking for compelling and unique shots in areas that have been photographed by many, such as Yosemite National Park.
This time, when Shainblum headed up the mountains to photograph the scenic views filled with fog, he took his Sony Alpha 1 with a Sigma 100-400mm zoom lens alongside a 35mm Nikon FE camera body loaded with a roll of Portra 400 film and also equipped with a telephoto lens.
The beauty (and the challenge) of photographing fog is that the scene in front of the camera continuously changes, revealing new opportunities for compositions. As the fog passes through the trees and as the light changes, no one frame will be the same as the previous one.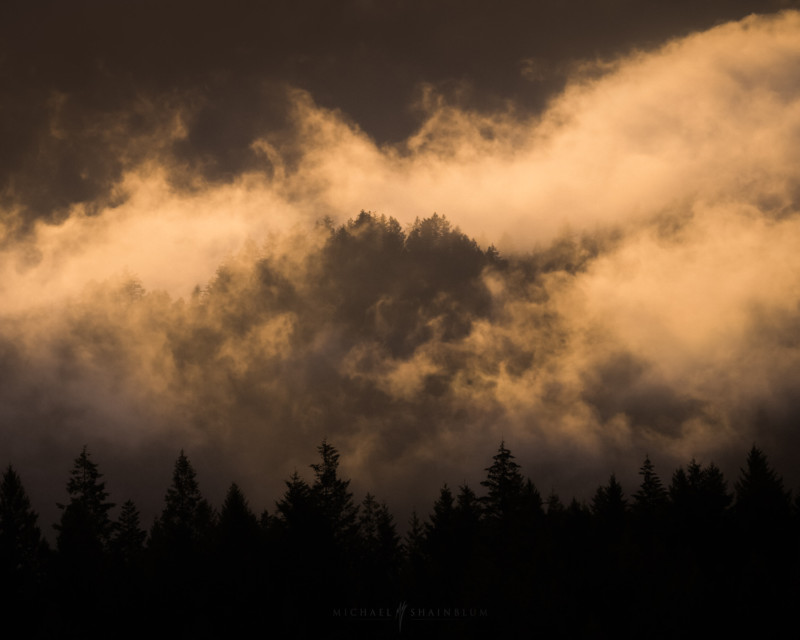 Similarly, a telephoto lens, if used from a good vantage point, gives numerous ways to capture the landscape, for example by zooming in on a pattern or a particular detail that a wide lens wouldn't reach.
When photographing in foggy conditions, photographers have the choice of shooting shorter exposures to capture the texture of the fog or opting for a longer one that blurs out and softens its movement. During his trip, Shainblum experimented with both and also added his film camera to the mix to capture the exact same scene with both cameras.
Although the results delivered from both digital and film are different, the subjective preference of the medium is down to the photographer themselves. All in all, for Shainblum, the experience of photographing fog can be therapeutic, whether it is shot with a film or digital camera.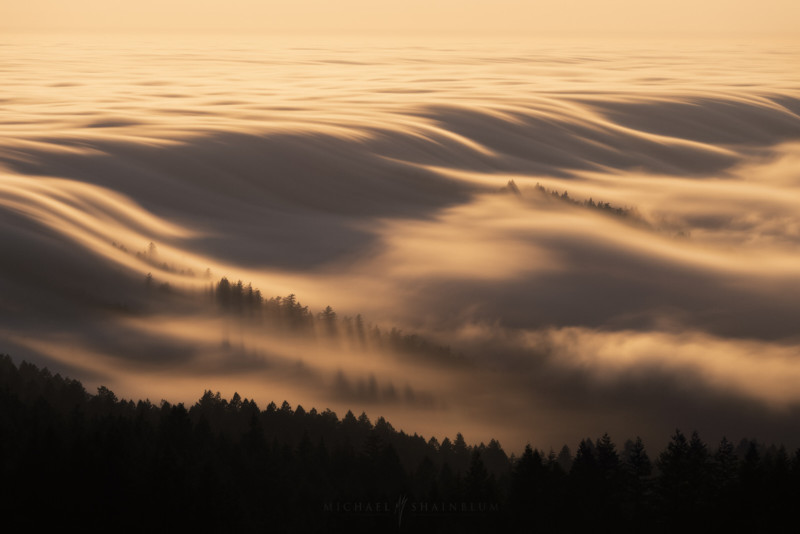 In fact, although Shainblum usually has his camera with him, there are plenty of times where the soothing experience of simply watching the changing landscape can be more than enough.
More of Shainblum's educational and inspirational videos can be viewed on his YouTube and his photographic and video work can be found on his website and Instagram.
---
Image credits: All images by Michael Shainblum and used with permission.