COVID Casts a Long Shadow Over the Wedding Photography Business
For wedding photographers, the pandemic was a massive blow to their businesses. But even after large events started to make a comeback in the last year, COVID continues to dramatically affect the wedding photography business landscape.
The wedding industry was decimated by the pandemic, and while recent studies have shown most believe the photography industry is returning to normal, the effects of COVID on event photography, and specifically weddings, are difficult to ignore and are far from over.
San Diego-based Sara France is an extremely successful wedding photographer, is a Sony Artisan of Imagery, and is a mentor in the company's Alpha Female program. She spoke to PetaPixel about the challenges of navigating her wedding business since COVID, but because she also works as an educator and instructor, France is uniquely positioned to also explain how other wedding photographers are adapting to the changes that the pandemic brought to the wedding industry.
One huge difference between the wedding industry of 2019 and the one of 2022 is who is still shooting.
"There has been a huge turnover of photographers. So many photographers decided they wanted to do something else while new photographers came into the industry," she says.
France explains that those who decided to keep their businesses through the pandemic have experienced a business landscape that keeps shifting. Photographers went from dealing with postponements and aiding clients during the height of the pandemic (while also figuring out how to survive without any active weddings) to now having to fight to avoid becoming crushed under the weight of a massive influx of work now that many are resuming in-person ceremony plans.
"It was a huge amount of adjustment and many are still trying to figure out the new normal. For our businesses, they have hopefully emerged stronger, with better practices and solidified relationships," she says.
Those that hung tough through the pandemic are still dealing with what can be seen as both a blessing and a curse.
"Last year we did twice the work with all the postponements [from clients] that paid in 2020 but did not get to have their wedding till 2021 or 2022. So photographers are feeling overworked and, in a lot of cases, underpaid," she says.
"Many photographers are seeing an influx of weddings like never before and are needing to figure out how to scale and handle the volume while they have it."
Of all the photography disciplines, wedding shooters typically have been among the most community-focused. National and regional meetups and get-togethers were common up until 2020. That has changed.
"The lack of community and in-person meetings coupled with the high turnover of photographers has left many without the community they once had," France explains.
It's not just the sense of belonging and support that is now missing, but that high turnover has resulted in a more practical problem.
"The lack of community has also made it hard to find and hire quality second photographers or assistants," she says.
The Threat of Sickness Looms Large
While many act as though the pandemic is a thing of the past, wedding photographers are aware of the truth: it's still a major concern.
"There are also a lot of last-minute changes because people have COVID," France explains. "I have seen wedding party changes and last-minute adjustments because of people getting sick, and on top of that there is a new slew of people who are insisting on their wedding vendors being vaccinated."
As is expected wedding photographers who used to "power through" when sick are no longer able to.
"I have had to jump in more than once now for someone who got COVID and could not shoot an event," France says. "You need to have backup options in place for these situations so your clients are not the ones without a photographer. Also, your contract now needs to cover you for this situation."
Challenges Foster Opportunity
While there are challenges wedding photographers have to face, there are opportunities to succeed and fill the gaps left by those who may have shifted careers during the pandemic.
France says that photographers should keep a few things in mind in order to make it through the various new challenges that wedding photographers face.
"First of all, pace yourself," she says. "Get support and make sure you do not overwork yourself. Outsource where you can, as this will help you handle fluctuations in volume"
On that note, France says it is important to establish a supportive community again as best as possible.
"Get backup. If something happens to you and you are sick you need photography and office backup. Some of my favorite resources have been Shoot Dot Edit, Tave, Sony community, and Gusto," she says.
"Tap into your community. Everyone is struggling and needs help right now," France says, and adds that it is even a good idea to help fellow vendors, especially wedding coordinators.
"If there is a market that has had an even harder time with this, it is wedding coordinators. They have had to plan the same wedding twice and dealt with all the issues you can imagine. The more you support others the more others will have grace when you are the one that needs the help."
It is also important to know the value of wedding photography work right now.
"Raise your prices," she says. "Your prices should be at minimum 10% higher than they were pre-pandemic if not just for inflation. If you have not raised them, you are now at a discounted rate."
She also says that it is important to be as thorough in client communication as possible.
"Communicate with clients on your policies and be very open and honest — this will help a ton if something does happen," France adds. "If you do not have a clear policy, talk with your fellow photographers and get one and make sure you put that in writing."
While she says that it's hard to think of every exigent circumstance, there are a few standouts that are worth considering:
"What happens if you get sick? What happens if the wedding needs to be postponed? What happens to their money? Can they use it in the future? For how long and in what way?" she suggests. "Putting a time limit and boundaries on things is a great way to manage expectations."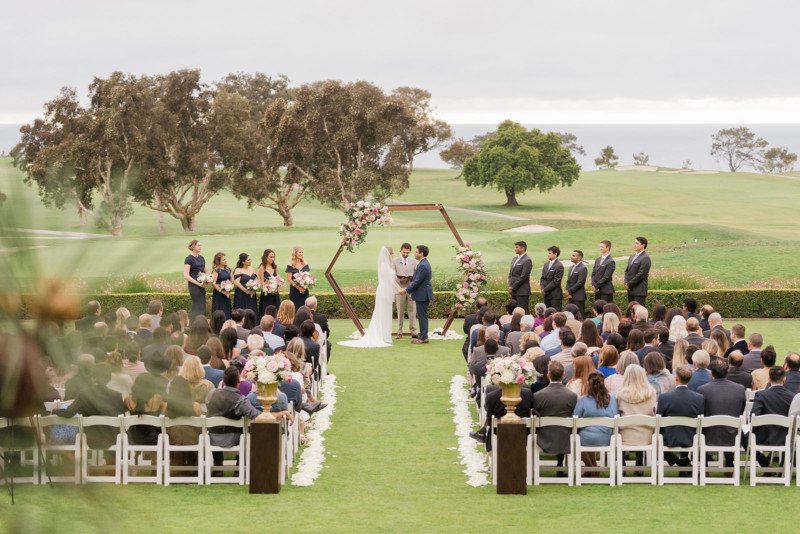 The loss of many wedding photographers means clients have a much smaller pool of shooters to pick from. That means those who weathered the worst of the pandemic are well-positioned to fill those gaps.
"Now is the time to lean into relationships and marketing. The turnover in the industry has left new opportunities everywhere and there has never been a better time to be in business and come up quickly," she says.
As long as photographers are prepared and have the right head space, France says that, at least from a business perspective, the results of the pandemic aren't all bad.
"I think there is good and bad aftermath coming from the pandemic. People are more excited than ever to get married and they appreciate the value of having the people they love all there and together. They are ready to celebrate and the weddings have a new energy around them," she says.
"People are more understanding of change and more flexible. I think after you have had to deal with so much change you just get more understanding."
---
Image credits: Sara France