Instagram is Expanding its NFT Features to More Than 100 Countries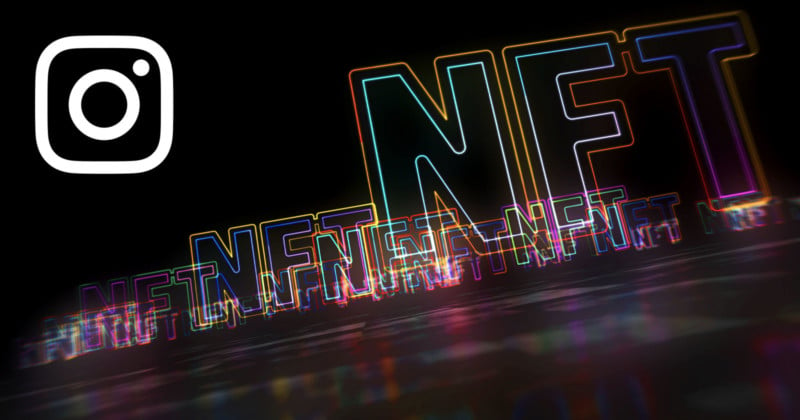 Instagram is expanding its non-fungible token (NFT) features to more than 100 countries as well as launching new integrations with Coinbase and Dapper.
While the NFT market has all but totally collapsed, Instagram — through its parent company Meta — is not slowing its support for the digital collectibles. The announcement of the NFT expansion comes courtesy of Meta CEO Mark Zuckerberg, who posted a photo of a childhood little league baseball card with the additional information.
That baseball card is being made into an NFT and is also being sold by ComicConnect:
Originally announced in May, Zuckerberg said that the support for NFTs was part of the company's push into the metaverse.
"We're starting building for NFTs not just in our metaverse and Reality Labs work, but also across our family of apps," Zuckerberg said at the time. "We're starting to test digital collectibles on Instagram so that creators and collectors can display their NFTs."
The company says its main reason for integrating NFTs is to allow fans to support their favorite creators by purchasing digital collectibles. After Zuckerberg's original announcement, Instagram quickly followed up with a screenshot of what NFTs would look like on the platform and the announcement that it would be testing the feature in select markets.
"The creator economy is incredibly important to Instagram," Instagram head Adam Mosseri said back in May. "But one of the challenging things that we need to solve as an industry is how to help creators make a living doing what they love. Right now there are a number of different ways for creators to make money but a lot of them are unpredictable and changing rapidly. Now we think one really interesting opportunity for a subset of creators is NFTs."
That test is now expanding to over 100 markets and Instagram is also adding support for third-party wallets from Coinbase and Dapper, which add to Rainbow, MetaMask, and Trust Wallet. Both the Ethereum and Polygon blockchains were supported in the test, but Engadget reports Flow is now also supported.