Nikon Updates Three Z-Mount Lenses with Better Manual Focusing
Nikon has released firmware updates for a trio of mirrorless Z-mount lenses that add support for linear focusing ring rotation when in manual focus mode which makes it easier to accurately pull focus.
The updates were in response to user complaints that the focus-by-wire (FBW) or non-linear focusing in Z mount lenses becomes laggy and prone to overshooting their focus targets. By adding linear manual focus, pulling focus becomes more accurate and easier to implement.
Nikon's Z mount mirrorless lenses utilize a focus by wire (FBW) system in autofocus mode, which employs an electronic motor to move the lens elements in and out of focus. This is different from a manual focus ring rotation manipulating the elements and moving them back and forth with a mechanical ring rotation.
Manual linear focus rings generally go from minimum focusing distance to infinity with a set stop on either end. This enables the lens to rotate a set amount, say 270-degreees. Whereas, a focusing by wire system will enable a constant rotation of the focusing ring with no stops during manual focus.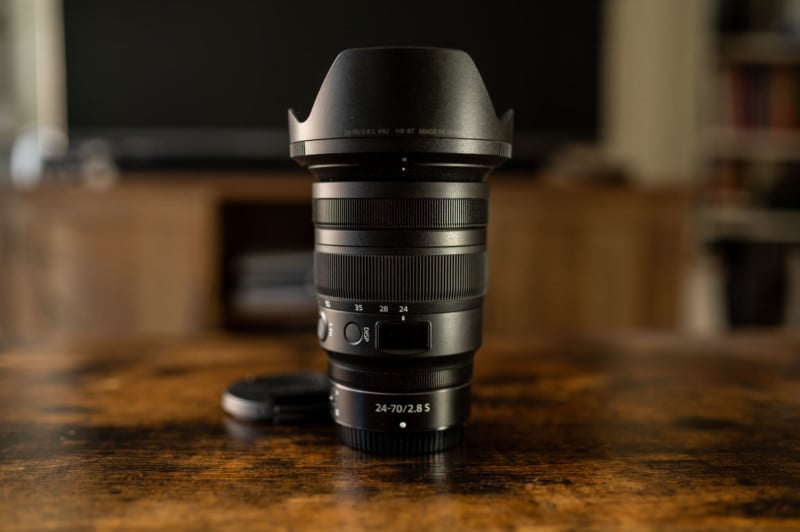 This makes it much more difficult to "pull focus" when shooting video since the faster the ring is spun, the faster the focus will pull, and in some focus by wire lenses, there is only a digital readout, not a printed scale on the lens to go by.
As spotted by Nikon Rumors, a firmware update is available for three lenses: Version 1.10 for the Nikkor Z50mm f/1.2, version 1.20 for the Nikkor Z 24-70mm f/2.8 and version 1.10 for the Nikkor Z MC 105mm f/2.8 VR S lenses.
Nikon notes that the firmware updates expand the manual focusing capability by adding a linear focusing option when the camera is set to manual focusing mode. In addition, the firmware adds support for [switch focus/control ring roles].
An in-depth set of instructions for changing lens firmware can be found on the Nikon Download page for those who are not sure how to perform the update. Photographers will also need a memory card and a compatible card reader in order to install the new firmware. Once the firmware is updated, the lens will be set for linear focus ring rotation by default. Users can enable non-linear focusing mode by going into the [CUSTOM SETTINGS MENU] and then the [Focus Ring Rotation Range] sub-menu.
These features are also available on the Nikon Z9 camera running firmware version 2.0 or newer, as well as the Z6 II and Z7 II running firmware 1.40 or newer.
---
Image credits: Photos by David Crewe for PetaPixel