Google Maps Now Has 3D Immersive Views of Famous Landmarks
Google has been developing a 3D Immersive View feature for Google Maps that will provide a bird's-eye view of notable landmarks. The new feature is being rolled out to mobile users, on both Android and iOS platforms, and includes 3D images of nearly 100 famous landmarks around the world.
The 3D Immersive View works with Google's artificial intelligence algorithms taking billions of Google's Street View and satellite images and combining them to create a realistic 3D depiction. To date, Google has added 3D images for landmarks including Alcatraz Island in San Francisco, Big Ben in London, and the Empire State Building in New York.
To find the aerial views, look for a popular landmark in Google Maps and visit the photo section. If Google has added a 3D immersive view of the landmark, it will be available in this section.
Google says that the 3D Immersive View is designed to help tourists by providing a bird's eye view of the area for reference, without the image being too remote, like a satellite image.
In 3D, users are able to preview the landmark in its natural surroundings and compare it more easily with what they see on the ground.
But for many, the 3D Immersive View will offer a chance to do a little immersive digital sightseeing, where they don't have the opportunity to travel, but would still like to learn about a destination that's on their bucket list.
Another feature being rolled out to Google Maps is a cycling navigation option, which provides detailed route information including traffic conditions, grades, road types, construction information, and stairs. Bikers will also be able to compare the routes and see where the bottlenecks are, in order to choose a faster route to the desired destination.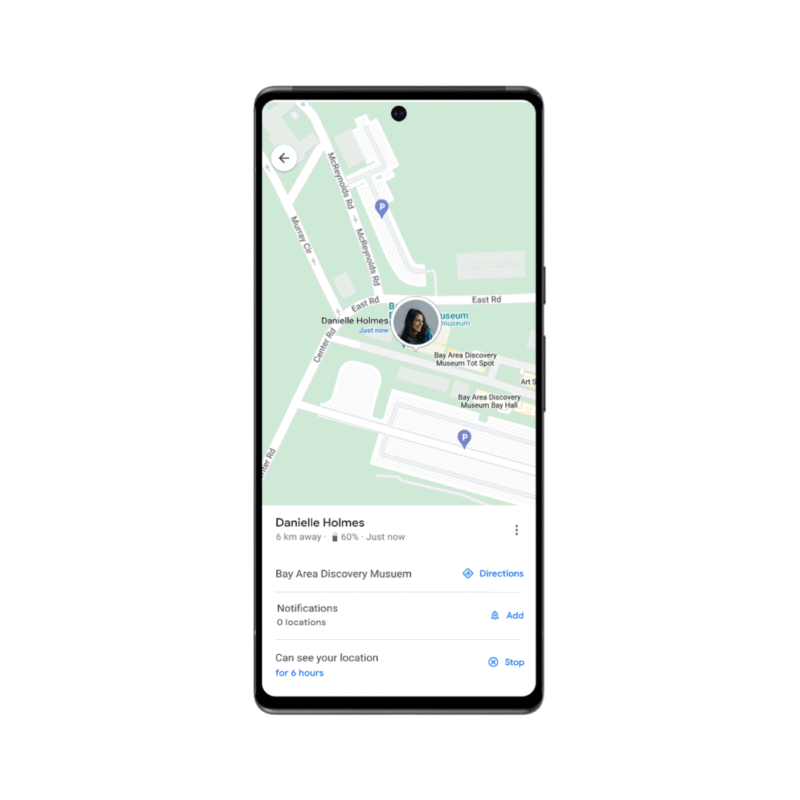 Lastly, Google is adding a sharing notifications feature, so that users can advise others in their party when they arrive at a given place. It's much like Apple's Find My Friends feature, where each person has to opt-in to be followed and share their location. The sharing is time sensitive and is email and app-driven, so once an event is completed, the sharing can be disabled with a simple tap, since it is no longer necessary to follow everyone else.
3D Immersive View and Cycling Navigation will be rolled out to various cities in the coming months, with more detailed 3D images and information being added over time. Sharing Notifications should be available now, with users having to opt-in to activate the feature amongst those in the group sharing their locations.