Claid AI Software Auto-Enhances Customer Photos on E-Commerce Sites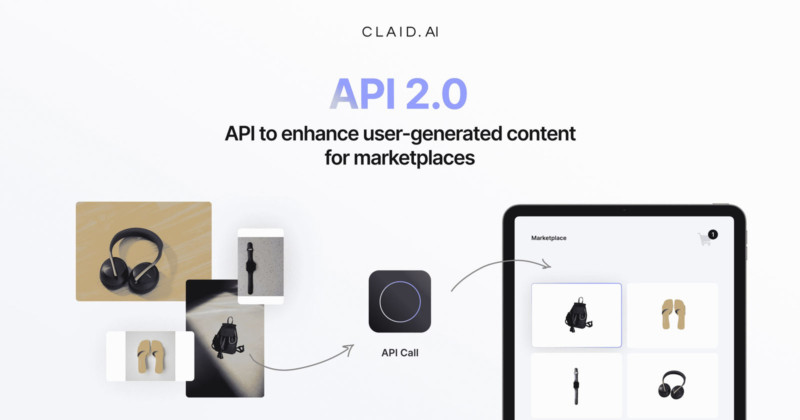 Claid.ai, a self-described artificial intelligence (AI) company, has launched new software that automatically enhances, removes backgrounds, and fixes lighting in photos uploaded to e-commerce sites by users who might not have the best equipment.
The company says that online marketplaces have little to no control over the quality of user-provided photos, many of which rely on these images to provide a compelling reason to purchase a product. Claid says its new API automatically improves these photos and brings them in line with a marketplace's brand in one to two seconds.
Claid.AI launched a consumer-facing product called Let's Enhance in the fall of 2017 and is bringing that technology to this new business-focused end-to-end image processing platform. The company says it uses neural networks built specifically for user-generated photos and can restore pictures resized and compressed by social media and messenger apps and enhances them to look their best.
The system automatically edits photos with settings controlled by a host website and makes any photos uploaded to the platform look consistent. Claid says that standardized product photos are a major contributor to how a website's design is perceived.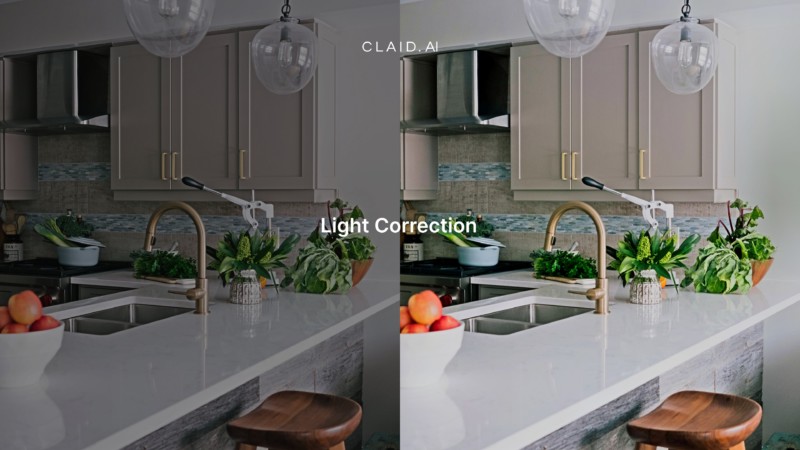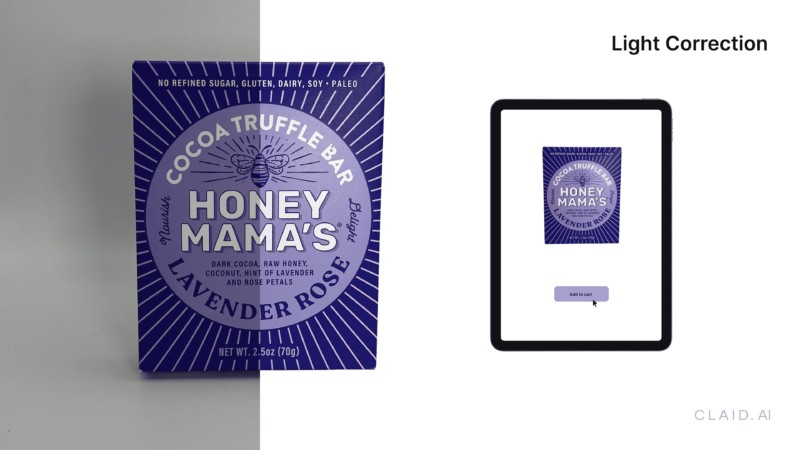 "90% of online shoppers rely on product imagery when making a purchase decision," Sofiia Shvets, CEO and Co-founder of Claid and Let's Enhance, says. "There is no need to invest in editors teams as ​​all catalog manipulations can be done instantly in the cloud."
Claid currently works with a host of companies across a variety of industries. For example, its tech is used by Rappi — based in Colombia — which is a food delivery service that plays host to multiple restaurants which are responsible for uploading their own photos which, with Claid, can be made to have a consistent look. Claid also points to K.W. Brunn & Co. and Garber Automotive as two car import companies that also utilize the technology.
Not only can the AI be used in those situations, but Claid says its technology makes it easier to support individual sellers on platforms like Amazon and Walmart, should those platforms adopt its API.
Claid says the launch of this system follows a $3 million seed funding round it announced last October, and the API is one of the core systems it is using to fundraise and scale.