The Cameras That Helped Shape the Mirrorless Revolution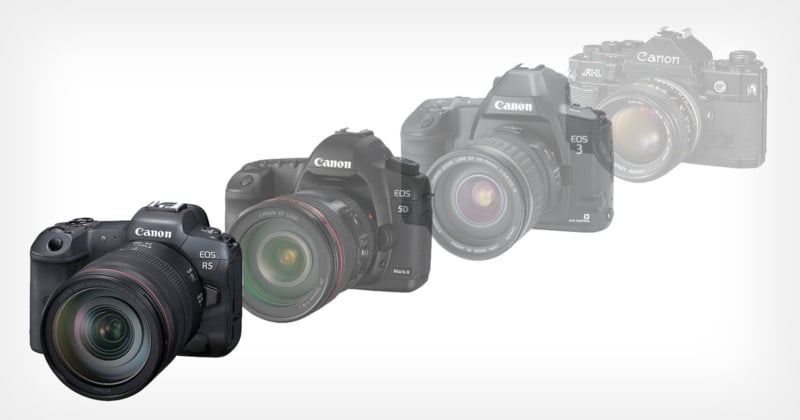 Many of us who have been around since the transition from film to digital have been the beneficiaries of innovations in camera technology. It's been around two decades of growth in the right direction. While some companies have seen setbacks in the megapixel race, others have contributed more than their fair share of new advancements.

In this reminiscing journey, you'll get to revisit some of the innovative ideas that spotlight particular newsworthy features. While some of these may not have been the most popular models, they certainly gained the attention of manufacturers who, in most cases, followed suit in future product offerings.
The Introduction and Marketability of Stabilization
Cast your mind back to 5th March 2007 when Olympus unveiled the new E-510 (EVOLT E-510), 10 Megapixel camera featuring its new Sensor-shift technology. Back then, digital camera technology was jumping in leaps and bounds as each manufacturer tried to outdo the other. Megapixels were the race; however, Olympus introduced a new feature, stabilization on the back of the Minolta 7D similar feature (2004), which caught the entire industry's attention due to strong marketing.
Using the same motor from a previous Supersonic Wave Drive innovation, Olympus paired a working sensor unit to detect vibrations from 1Hz to 7Hz. This interesting innovation would mean photographers could gain a correction effect equivalent to a maximum of 4 exposure value steps. While this correction was large at the time, it's no match for today's IBIS (In-Body Image Stabilization) systems found in several manufacturers' builds, which provide double the amount of stabilization.
A Seriously High-Quality Screen
It's at this point we need to mention Kodak. Unfortunately for the camera's sales, the Kodak LS443 sat in the shadows while the others played in the field. You can put this down to Kodak's demise when they filed for bankruptcy in the same year as the camera release in 2012.
What's remarkable about this camera is the introduction of an OLED rear LCD. While this technology found its way into other industries, Kodak brought the tech to its consumer-grade 4MP camera. The advantage was users could see photos in full color for the first time, regardless of the viewing angle. The flexibility of viewing is thanks to the OLED's ability to become a self-emitting light source rather than relying on a separate external light source to display an image.
While OLED never caught on in rear screens due to high costs, the innovation has shaped the way we see through electronic viewfinders in today's models. To name a few, cameras such as the Nikon Z fc, Sony Alpha 1, and Fujifilm X-Pro3 all use some form of XGA OLED or Quad-VGA OLED microdisplay EVF, which enables the viewer to see a clearer image with less lag.
An Impactful Zoom
Early digital camera models shared a common 3x or 4x optical zoom length. To gain further reach, manufacturers focused on digital zoom. The race in optical zoom didn't start until Nikon introduced the Coolpix 5700 in May 2002. This camera beast impressed consumers with a usable 8x optical zoom (35-280mm 35mm equivalent).
Since then, optical zoom has been a determining factor for consumers wishing to buy a compact or bridge (SLR-like) camera. 10x to 15x optical zoom became the norm for most higher-end cameras in the following years, but decades on, we have seen further development with another of Nikon's releases. The Coolpix P1000 continues Nikon's legacy of creating impressive zooms with an added wide-angle. With 125x optical zoom (24-3000mm 35mm equivalent) under the hood, technology seems to know no boundaries making it a winning combination in the eyes of the sports and wildlife enthusiasts.
A New Leap For Cinematographers
Remember when camcorders or, as Sony called them, Handycams were all the rage? Before 2008 they used to be the only credible way to gain cinematic footage. However, in November 2008, Canon would introduce a 35mm full-frame game-changer in the form of the second generation of the Canon EOS 5D.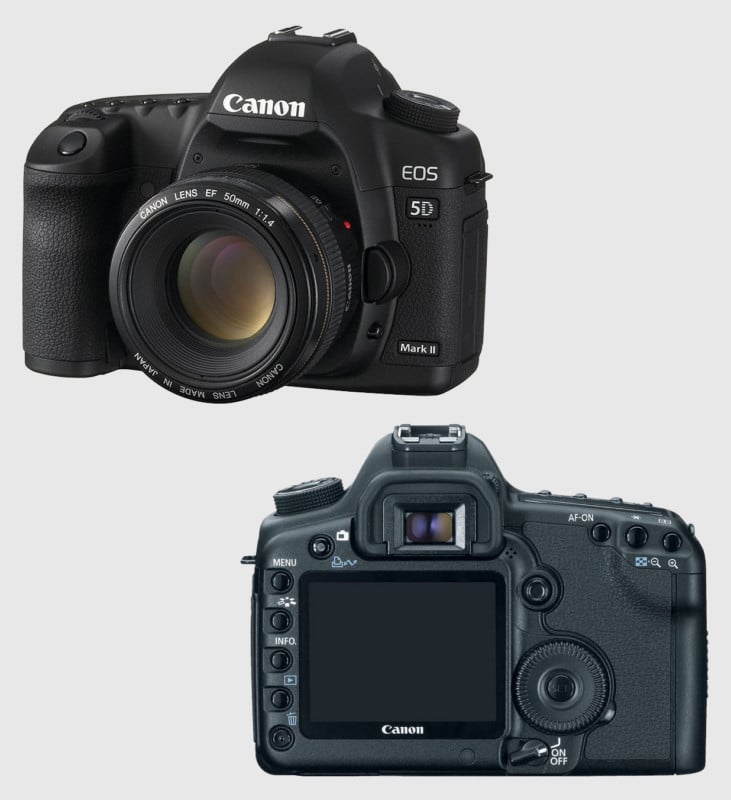 This Mark II version set a new level of cinematic quality from DSLR. The popular camera was the first to shoot broadcast quality Full HD video, making productions adopt the camera body as a discrete, cheaper alternative. Television production famously used the camera in Episode 22 of the American medical drama House, which aired in May 2010. Previous to this, there was a smattering of production houses using the camera, including the BBC and Saturday Night Live.
This sort of leap in cinematography was only possible with the assistance of free software called Magic Lantern, which ran alongside Canon's own. All that was required was to insert the 'better' firmware on an SD card. Cinematographers could then control the H264 bitrate, record HDR video, monitor and manually control audio, and use focus assist tools. Without this perfect pairing of camera and software, we would have possibly had to wait several more years for manufacturers to build features cinematographers were crying out for. This open-source development approach shows the power of collaboration and its impact on the industry.
Since then, we've seen further development from manufacturers as the race to an 8K standard matures, but much more needs to be done regarding open-sourcing camera software to see more innovations beyond a product release.
Confronting The Noise
If you've been in this game for more than ten years, you've undoubtedly had a camera guilty of producing noise at higher ISOs. For many photographers, talk of shooting at ISO 100 or 200 was all too common in warning newcomers to the space about digital noise. This conversation was on repeat until Sony's noise-munching flagship came in the form of the Sony a7 in late 2013. This camera was one of the first to show signs of reduced noise while maintaining image sharpness truly, particularly up to ISO 1600.
Moving on from the camera that started it all, Sony knew they were on to a winner, so further development in the Sony a7 II (released in 2014), a7 III (released in 2018), and a7 IV (released in 2021) hurled efforts in confronting high ISO noise. Sony's technology wasn't limited to its cameras. In 2015, many other manufacturers would continue or start using its newly created sensor business, 'Sony Semiconductor Solutions,' which would see planned releases of sensor technology after Sony put the new sensors in its cameras.
Worthy For Inclusion
The Fujifilm X100 has to have a mention here. Its revolutionary design, partially for many professional photographers, brought a sense of fun back into photography.
The fixed 23mm focal length of the X100 would challenge photographers to think about composition and timing, something Leica users often talked about. However, the hybrid viewfinder was one of its biggest achievements, which provided users with either an optical or electronic viewfinder. The technology has since continued across Fujifilm's flagship mirrorless rangefinder models.
A Bridge for a Leading Manufacturer
Where would the industry be without Sony entering the space?
Many newcomers may not know that Sony inherited much of the technology of its first DSLRs. Over time the DSLR designs and technology improved to what we see in today's mirrorless models. But before that, kudos has to go to Konica Minolta's 7D. It was the last DSLR model produced by Konica Minolta before Sony acquired the camera business in 2006. So in a way, you could say Konica Minolta inspired much of Sony's first DSLR designs, which evolved and led to what we see in today's mirrorless cameras.
While there are certainly many other camera models and innovations such as sensor cleaning, wireless control, memory card technology, and others, a key takeaway for the industry has been the level of growth shown in the last decade. There's been a pivot from moving boxes (a term well-known in the wholesale industry for selling entry-level cameras) to building state-of-the-art cameras that meet the increasing need of enthusiasts and pros.
The drive behind this shift is thanks to globalization and the power of social networking. Camera manufacturer headquarters have developed two-way conversations with professionals thanks to local subsidiaries. Their feedback in building functions and features within a product's ergonomic design has been critical to the success of an individual camera model.
Let's hope the next number of decades further develop beyond the level of manufacturing design we've seen. It will be an exciting journey as a new era of stacked and curved sensors collide with Ai, AR, and VR while taking inspiration from an increasing smartphone feature-rich market.