Rapidly-Growing Picfair Announces Adobe Collaboration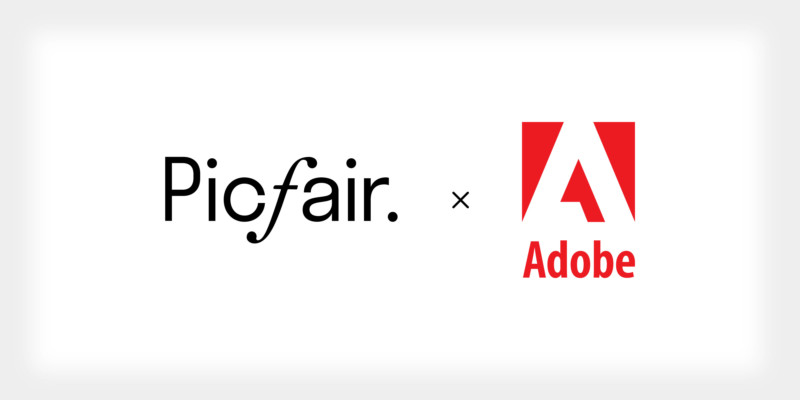 Picfair has joined forces with Adobe to bring the power of Adobe Photoshop Lightroom and Adobe Photoshop to its photographers.

Full disclosure: This article was brought to you by Picfair.
Picfair gives photographers everything they need to sell their photos with a free store builder, a set-your-own-price model, print production and fulfillment, and guidance on how to get more customers. That's the core of Picfair's offering – a simple way to sell photos as prints and digital downloads.
However, photographers are now joining Picfair for more than just the store builder. In its mission to become the only platform aspiring photographers will ever need, Picfair is continually adding new features. One fantastic recent addition is Focus, a huge and growing collection of photography guides written by experts, ranging from beginner advice to more niche and business-focused tips – and of course, guides to using Adobe Lightroom and Photoshop.
Now, with this new Adobe partnership, Picfair photographers get two months' complimentary Adobe Photography Plan membership when they become a member of Picfair Plus. This addition means that with Picfair you can learn to take better shots with Focus guides, enhance your photos with Adobe software, and put the finished products for sale on your own store. Picfair is everything you need, all in one place.
For those who don't need the full photography plan, there's also the option to get 20% off Adobe Photoshop Lightroom for a year.
Headquartered in London, over half a million photographers worldwide now use Picfair to showcase and sell their work, with the US recently overtaking the UK as their number one market.
Picfair's recent growth has been fuelled by their campaign work across social media – their 2021 global "Mind the Lens" campaign explored the relationship between mental health and photography, and their Tiktok account has swelled by 200k followers over the last six months.
There are now Picfair photographers in over 130 countries across the globe. Investors include Reddit co-founder Alexis Ohanian and the founders of London tech stars what3words and JustPark.
Picfair is offering PetaPixel readers an exclusive discount – save 30% on Picfair Plus with the code PP30.
---
Full disclosure: This article was brought to you by Picfair.