Uber-Like App Candid Sync Lets You Book a Photographer On-Demand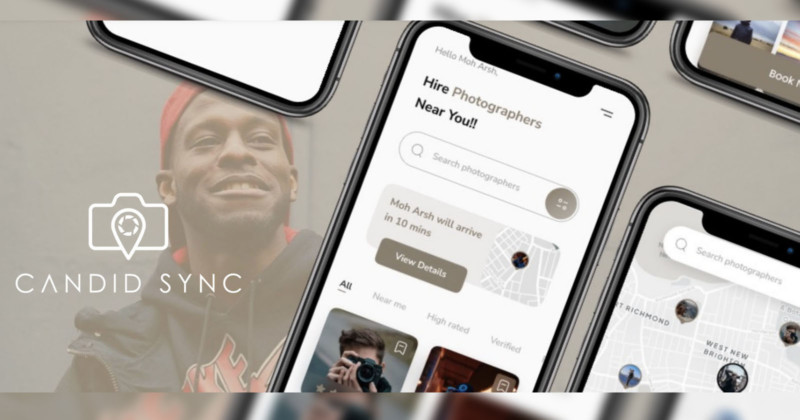 A new photography start-up Candid Sync is creating a platform that allows people to book a photographer near them for an "instant" photoshoot.
The upcoming app is targeted at social media influencers and everyday people who want to post better images on their feeds, and who don't mind paying photographers a fee for their service.
"Candid Sync is the first and only on-demand photography booking service. We offer photoshoots for anybody within minutes, all within a simple app interface," says the company.
"With the rise of photo-driven social media, everybody from influencers to travelers to businesses needs high-quality photos. And, you never know when that perfect setting will pass by."
Candid Sync says that users could hire a photographer when visiting a tourist attraction, going to the gym, or even at the office. While influencers who are planning a shoot could help improve their photos by hiring a professional.
"Picture Candid Sync changing photography the way ride-sharing services changed transportation. With widespread access to smartphones, we can now use a better system to book photography sessions," says Candid Sync.
Uber for Photography
The company plan to launch first in New York City where they "have a great group of varied, experienced photographers already on board." The company is hoping that the app becomes to photography what Uber and Grubhub are to taxis and food.
Users will open the app to see nearby photographers, who are given profiles that include name, equipment, experience, rating, and estimated time away. The camera operators will be ranked into three categories: photographer, professional photographer, and verified photographer.
The cost of the shoot will allow users to select their three favorite photos. If the person wants more than three then they will be able to purchase additional photos.
Last year PetaPixel reported on Shoott, a similar platform where users can book brief 30-minute photoshoots and promises the photographer a $100 per hour guaranteed minimum rate. At the time of publication, the company still appears to be active.
Similarly, an app called Picquest was also hailed as Uber for photography back in 2014 but the website now appears to be defunct.
---
Image credits: All photos by Candid Sync.