Google Compressed its Street View Car into a Cat-Sized Camera Rig
Google Street View is celebrating its 15th birthday by unveiling a brand new compact and lightweight camera system. This new camera weighs less than half of the current Google Street View cameras and is more customizable.
Google Street View launched 15 years ago and during that period it has collected over 220 billion photos in over 100 countries and territories. While the idea of a "street" often means roads and therefore car-mounted cameras, Google Street View has gone well beyond the beaten path to provide photos and views of locations that can only be reached by foot.
For the last several years, Google has used the Street View car and Street View trekker backpacks, but a new system is poised to replace both.
Google says its new camera, which isn't given a name in Google's announcement, compresses the power of the Steet View car system into a portable and lightweight rig.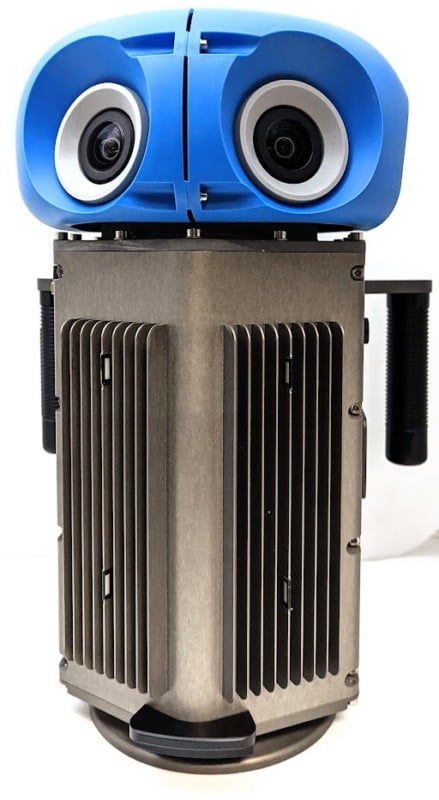 "This new camera takes all the power, resolution, and processing capabilities that we've built into an entire Street View car, and shrinks it down into an ultra-transportable camera system that's roughly the size of a house cat," Google says. "But unlike house cats, it's ready to be taken to remote islands, up to the tops of mountains, or on a stroll through your local town square."
The new camera system weighs less than 15 pounds, which is significantly lighter than the Street View trekker systems Google has been using since 2018 which weighs about 44 pounds.
That system was already a lot more portable and easy to operate than its predecessor backpack, so compressing the system further will go a long way towards making Google's mapping ambitions a reality.
Google says that by making the new camera this small it can be shipped anywhere and makes it easier to map areas difficult to get to places.
The camera is also very customizable. Google says that in the past, it had to make entirely new cameras whenever it wanted to collect different types of photos. But the new system is more modular, and if Google wants to add, for example, LiDAR it can do so easily and then quickly remove those components if they aren't needed.
Finally, the new camera can fit on any car with a roof rack and can be operated with a smartphone. Unlike previous car-based systems, it doesn't need a specialized vehicle or complex processing equipment.
"This flexibility will make collections easier for partners all over the world, and allow us to explore more sustainable solutions for our current fleet of cars — like plug-in hybrids or fully electric vehicles," Google explains. "You'll start seeing our new camera in fun Google colors alongside our iconic Street View cars and trekkers next year."
Google intends to deploy the new system to make its maps more helpful and more immersive as it continues its mission to visually map the world. To further celebrate the 15-year milestone, Google has put together its 15 favorite Street View locations.