The Best Microscopic Life Science Photos of 2021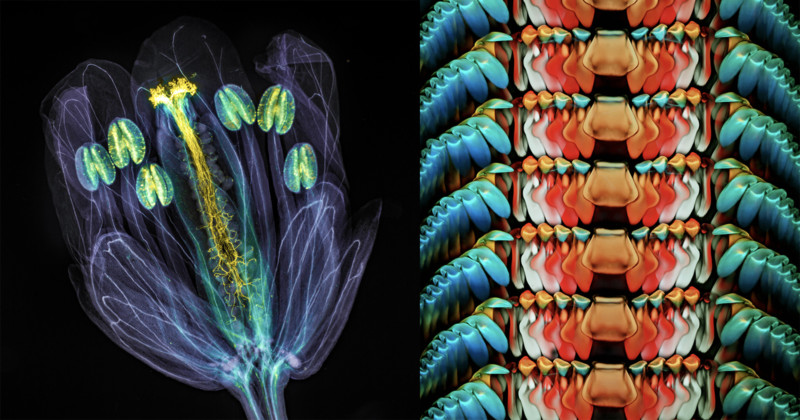 Olympus Image of the Year Award 2021 has announced the winners of its annual photography competition that recognizes the best worldwide talent in life science photos taken with a microscope.
The annual competition is run by Evident Scientific, formerly Olympus Scientific Solutions. Participants can upload up to three photos into the competition and they do not need to be taken with an Olympus-branded microscope — the contest is open to all so as long as they have used a light microscope. This means macro shots or photos taken with an electron or any other microscopes are not permitted.
The contest announced one Global Winner as well as Regional Winners from the Americas, Europe combined with the Middle East and Africa (EMEA), and Asia-Pacific. The jury, which consists of scientific experts and academia, judged the submitted photos on artistic and visual aspects, scientific impact, and microscope proficiency.
The Global Winner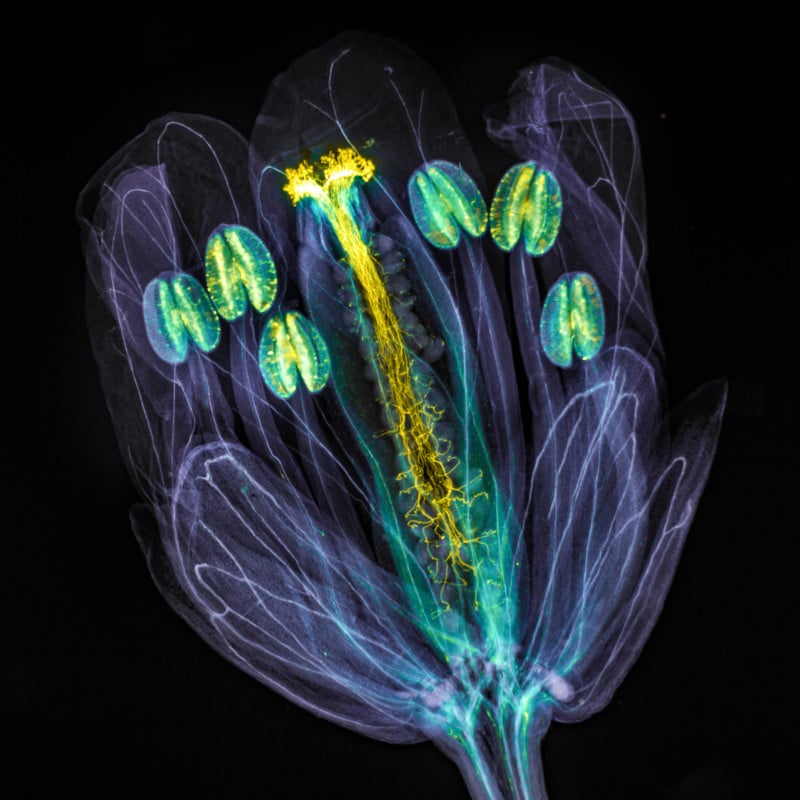 The overall winning photo was taken by Jan Martinek from the Czech Republic. His photo depicts an Arabidopsis thaliana flower with pollen tubes growing through the pistil. The pollen tubes appear vivid and prominent because they have been stained with an aniline blue mixture and the flower tissues have been chemically cleared, turning transparent.
Americas Regional Winner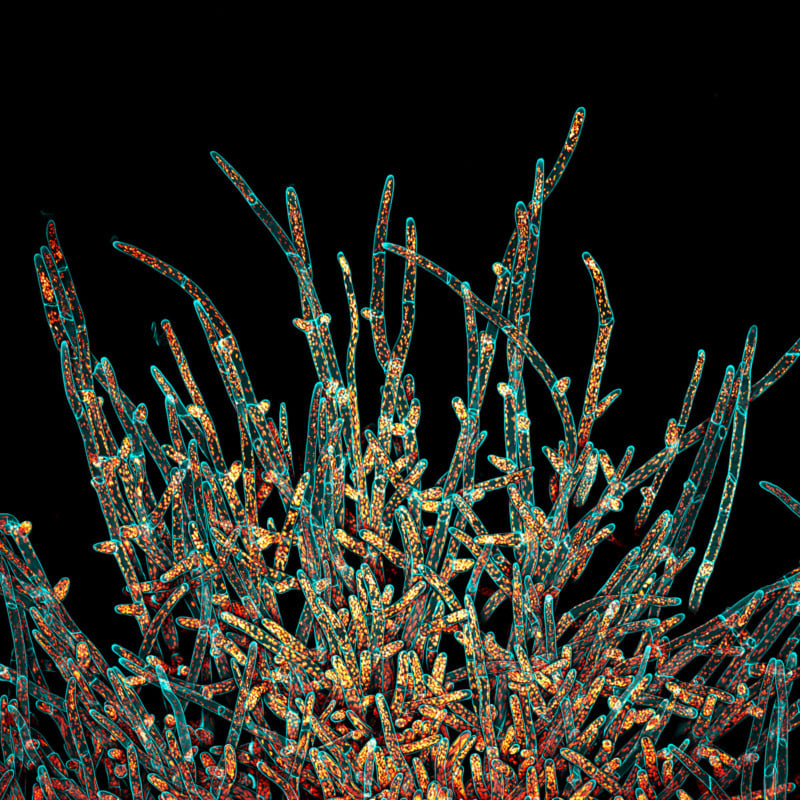 Ivan Radin, from the United States, was awarded the Regional Winner title for his photo that shows a maximum projection of the deconvolved Z-stack of moss Physcomitriumpatens protonema cells. Cell walls that are visible in cyan were stained live with calcofluor white, a fluorescent blue dye.
Europe, the Middle East, and Africa Regional Winner
From the Netherlands, Vasilis Kokkoris won the EMEA regional prize. His photo depicts multinucleate spores of a soil fungus. Typically, one cell carries one nucleus, however, in his winning photo, an arbuscular mycorrhizal (AM) fungal cell carries hundreds of nuclei.
Asia-Pacific Regional Winner
Australia-based Daniel Han won the Asia-Pacific regional category with a photo of fern sori capsules with spores bursting out. For this photo, he used Z-stacking which is a focus-stacking method for microscopy.
Honorable Mentions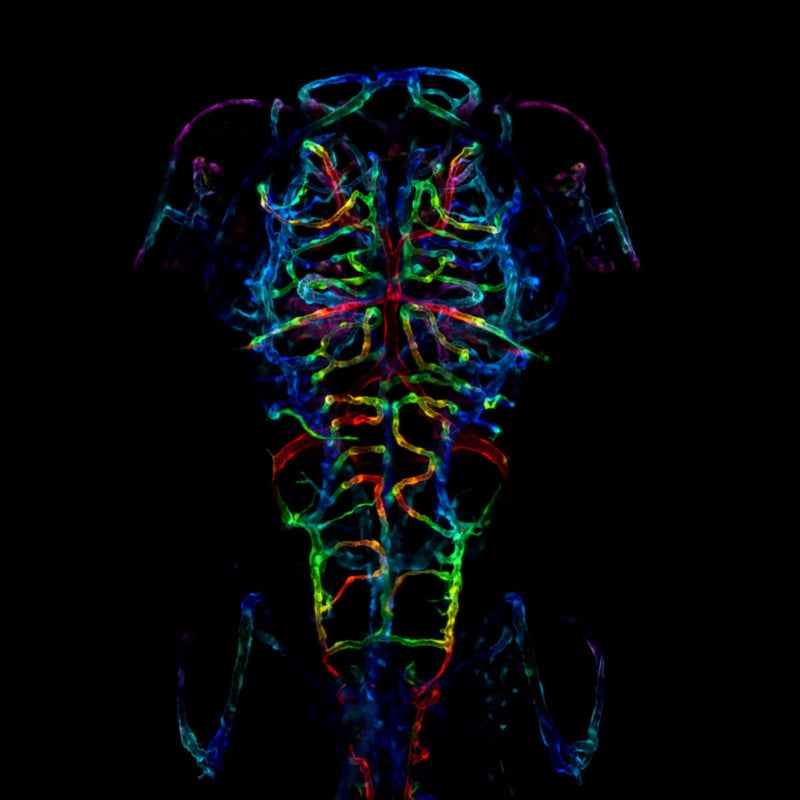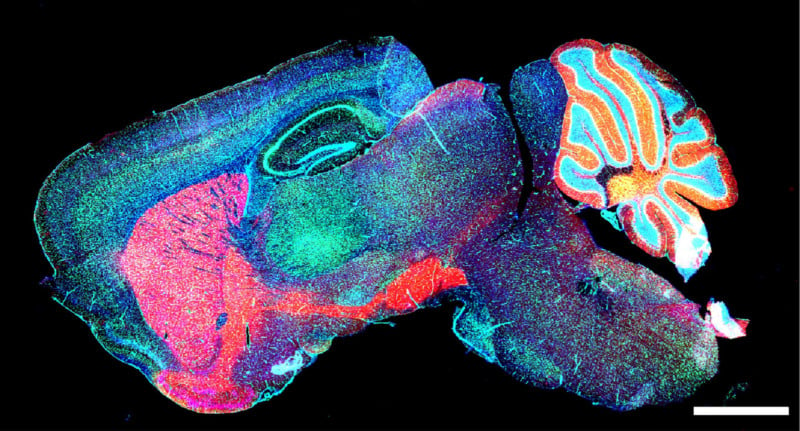 More information about the jurors and past competition winners can be found on the Evident Scientific website.
---
Image credits: All photos individually credited and provided courtesy of Evident Scientific.
---
Update 4/28: Evident Scientific requested that Huzaifa Abid's "Alligator Neuron Fluorescence" photo be removed as it is no longer one of the competition's honorable mentions.
"Evident Life Science was recently notified that the Honorable Mention winner in its 2021 Olympus Image of the Year competition was a manipulation of a photomicrograph originally captured by Daniel Smith Paredes of Yale University," a representative tells PetaPixel. "The image of an alligator embryo was promptly removed from their website, and Evident has amended its vetting process to include a reverse image review of preliminary jury selections. Evident appreciates the quick response by microscopist Jason Miles Kirk and others in the microscopist community who helped raise this important concern and ensure swift correction."