How Skylum is Still Developing Software in War-Torn Ukraine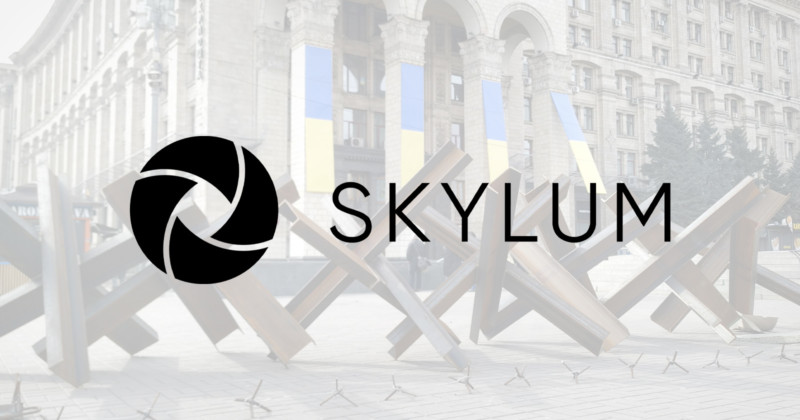 Skylum, the company that produces the Luminar series of software products, has its main development center in Kyiv, Ukraine. But, despite Russia's invasion upsetting its normal workflow, the company has managed to push an update for Luminar Neo.
In a blog post, Skylum explains the situation that is currently affecting its team of developers and how they are managing to keep operations going despite Russia's attack on their country and city. For those that are unaware, Skylum was founded as Macphun in 2008 by two game developers and amateur photographers in Kyiv, Ukraine. To this day, the core development center where all major products like Luminar and Aurora HDR are created remains in Kyiv.
The company says that due to the war, it is doing its best to assure the safety of its staff. Its team of 130 people is now "scattered" around Ukraine and the world. Skylum says that while it is challenging to keep up normal operations, the majority of the team is working from different locations that range from bomb shelters, the homes of relatives, and even on the road as they move from one location to the next in search of safe harbor.
"For Skylum, the safety of our team members is our highest priority. We have already assembled a functional team of 88 people who are committed to making things work," the company says.
"In response to the war, some of our team members have also taken on new roles: helping with the transfer of people and their families to safe locations, delivering food and medicine, helping to settle in Western Ukraine or abroad, or assisting in other necessary ways. We are saving the position and salary for every teammate who serves in the army."
Skylum Stands with Ukraine
Ivan Kutanin, the CEO of Skylum, has published a video that addresses the reality of the situation in Ukraine as Russia's military continues to attack the country as well as briefly explains the next steps for Skylum.
"Right now around 70% of the team is stable, working, and doing their daily routine. We plan to update Luminar this week. We also plan to release new applications. We must tell you some delays will definitely persist here as this situation is very unpredictable," Kutanin says.
Skylum has vocally stood in support of Ukraine and its war to remain independent of Russia. To that end, Skylum has donated $50,000 to the Armed Forces of Ukraine, discontinued the availability of its products in Russia and Belarus, and Kutanin has personally purchased thermographic cameras and tourniquets for the military. For those that wish to help, Skylum has published a list of ways to assist the ongoing efforts of the Ukrainian people.
PetaPixel's contact with the Skylum team has been inconsistent as there are days when both internet and cell phone connectivity are not functioning in Kyiv. Despite this, Skylum continues to try and update its platform in support of its customers.
Luminar Neo 1.0.2 Update
Despite the challenges associated with a team of moving, remote workers and the fact the core team is based in the center of the conflict, Skylum has managed to push out an update for Luminar Neo.
"Despite the hardships, we are proud to present the new Luminar 1.0.2 Update," Skylum says. "Our team has worked extra hard for you to deliver this update, as it wasn't easy to do in a war zone. But we're committed to our goal — make amazing photo editing software that people can use to create powerful visual stories. Let's explore the new functions of Luminar Neo that we're excited to tell you about."
The update contains five key feature changes. Users can now sync adjustments in the Catalog tab, which also supports Copy and Paste functionality now. Skylum has added Image 3D Transform which allows images to be scaled or transformed and perspective can be distorted using sliders. PNG files are now supported with transparency in Layers. When using the drag slider on any effects, the framerate has been improved. Finally, users can add a folder and files using Add Photos on Windows. Skylum has also addressed a series of bugs for a more stable interface.
The update is available today through the app.
---
Image credits: Background of header photo licensed via Depositphotos.