Olympic Photographer Catches Bullets in Mid-Air with the Sony Alpha 1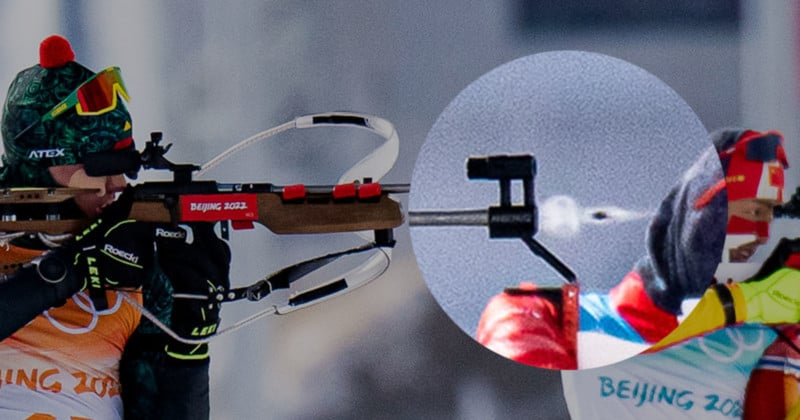 The Nikon Z9 isn't the only mirrorless camera that makes it easier to capture speeding bullets in mid-air. Lithuania photographer Vytautas Dranginis has been catching them at the 2022 Winter Olympics with a Sony Alpha 1.

Dranginis, a sports photographer who has been covering the Beijing Games for Lithuania's National Olympic Committee (NOC), has captured at least 6 photos containing bullets leaving rifles being fired during the shooting portion of biathlon events.
While Nikon's flagship Z9 can shoot at a staggering clip of 120 frames per second for 11-megapixel photos, the rival flagship Sony Alpha 1 is no slouch either, capturing 30fps with the electronic shutter.
"When Sony Alpha 1 came out, I got myself one as quickly as possible, mainly for 30 frames per second and 120 autofocus calculations every second," Dranginis tells PetaPixel. "For a sports photographer like me, accurate focus and speed are absolutely necessary."
Lithuania sent five biathlon athletes to the 2022 Games, which has 11 events in the sport.
Trial-and-Error for Bullet Photo Camera Settings
"I decided to spend a few days with them and push my Sony Alpha 1 to its limits, in order to find out if it's fast enough to catch the bullets," the photographer says.
Figuring out the optimal settings for maximizing the chance of catching a bullet was the main challenge.
"At first I was shooting at 1/2000 of a second as usual in the daylight, but I only got nice smokes leaving the rifle," Dranginis says. "Shooting at 1/6400 of the second also wasn't enough."
"Although I got some nice pictures with flying bullets, but were not frozen," the photographer continues. "Shutter speeds from 1/12800 to 1/25600 of a second gave me better results, but only at a shutter speed of 1/32000 of a second did I get what I was looking for."
Shooting in Rhythm with the Athletes
"From this year's experience, I found out that it makes sense to do short gaps instead of letting your camera shoot for over 5 seconds at 30FPS, not only to save some space in your cards but also not to kill your camera buffer," Dranginis says.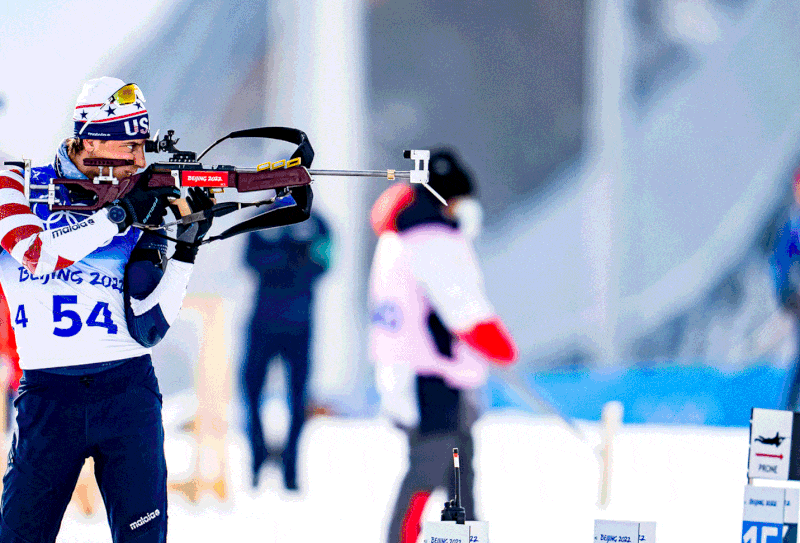 The photographer says he eventually figured out how to time his bursts with the cadence of the athletes.
"I skip the first shot [fired by the athlete] and begin to shoot a second after the first bullet flies away, doing short gaps after each shot," he says. "Basically, there is more chance to catch the bullet when you are in the rhythm with the athlete. You just need to be a little bit faster, have patience, and have plenty of memory cards in your pocket."
Dranginis is shooting his 4th Olympic Games since 2016. You can find more of his work on his Facebook and Instagram.
---
Image credits: All potographs by Vytautas Dranginis.