Photographer Captures Dogs Jumping Over Branches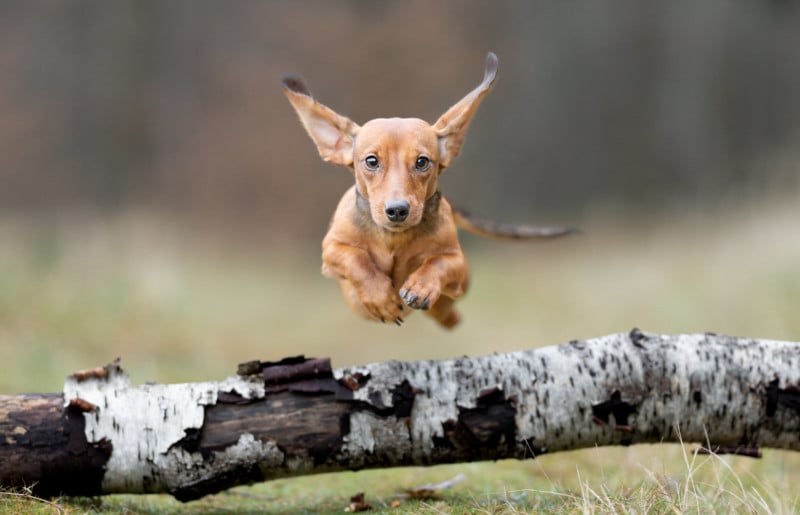 Photographer Nigel Wallace has been shooting unusual dog portraits in which the pups are captured flying through the air as they leap over fallen trees and branches.

From Olympic Athlete to Photographer
The 54-year-old Wallace from the town of Mildenhall in Suffolk, England, was previously an athlete on the world's biggest stage: he competed as a rifle shooter at the 1992 Olympics in Barcelona and won a gold medal at the 1998 Commonwealth Games in Malaysia.
After he retired from shooting rifles in 2002 and from working at the British telecom corporation BT in 2018, Wallace picked up a camera and began shooting photos for his own dog photography business.
His knack for patiently nailing shots has come in handy with his latest project featuring dogs making "Superman poses" as they jump.
Capturing Dogs in Superhero Poses
Wallace shoots the portraits for the dogs' owners, capturing various species from dachshunds to Rottweilers flying up to three feet above the ground as they sprint and jump over obstacles in their path.
"The dogs can easily get two or three feet off the ground," Wallace says. "They do the paws-out 'superman flight' as I like to call it. You can almost draw a cape on the back of them."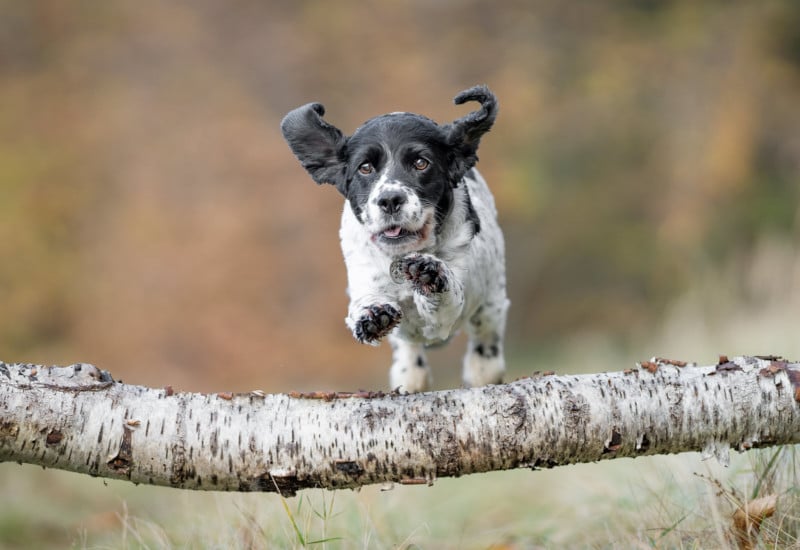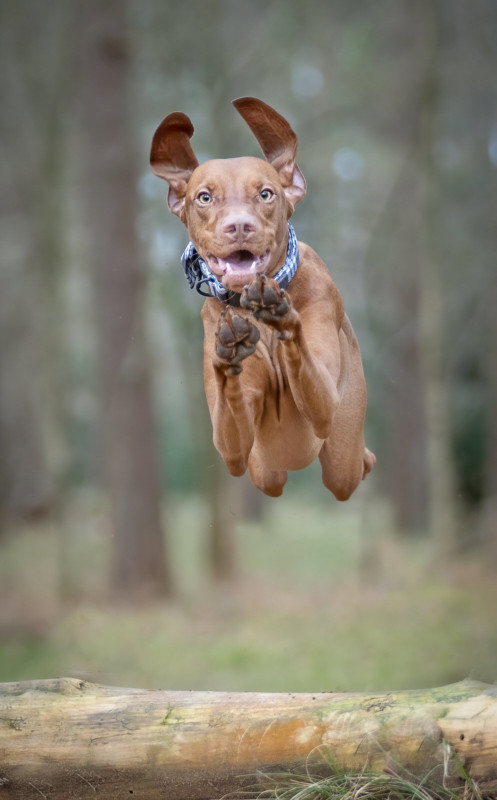 The photographer works with each dog's owner to start in a certain location and then race toward the owner when they call. Each dog naturally and happily leaps over the hurdle placed on its way to its human.
Wallace's telephoto lens allows him to create portraits with a shallow depth of field — the dog and its expression are in sharp focus while the backgrounds are beautifully blurred.
"It's just giving dog owners something fun and different," Wallace says. "They can't capture this on a walk on their phone."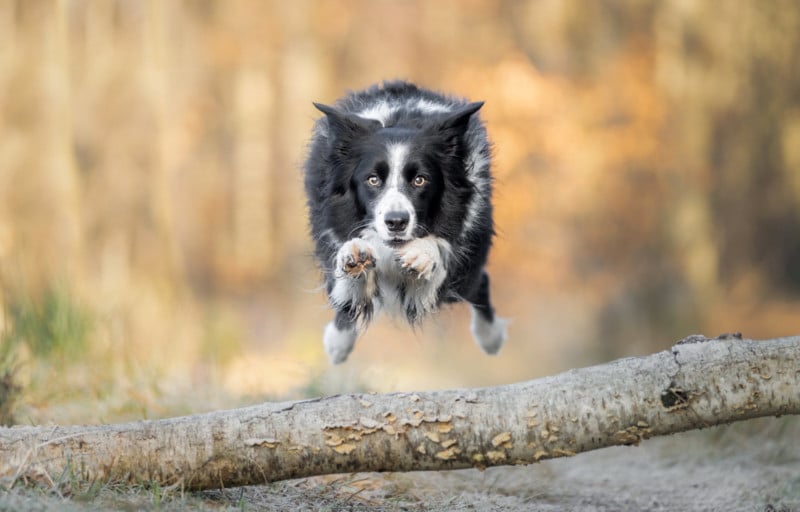 One of the photographer's favorite things about this project is the diversity he finds with dogs of different breeds and sizes.
"All dogs are different – spaniels have really big ears and they'll look different each time, border collies will stare straight at you as they jump," he says. "We build the jumps according to the dog's ability and how big or small it is.
"I always make sure it's safe for the dog to do the photos, we check for back and hip problems beforehand."
You can find more of Wallace's photography (and hire him to create a superhero portrait of your dog) over on his business website.
---
Image credits: Photographs by Nigel Wallace