Mexican Photojournalist Shot Dead in Front of His Tijuana Home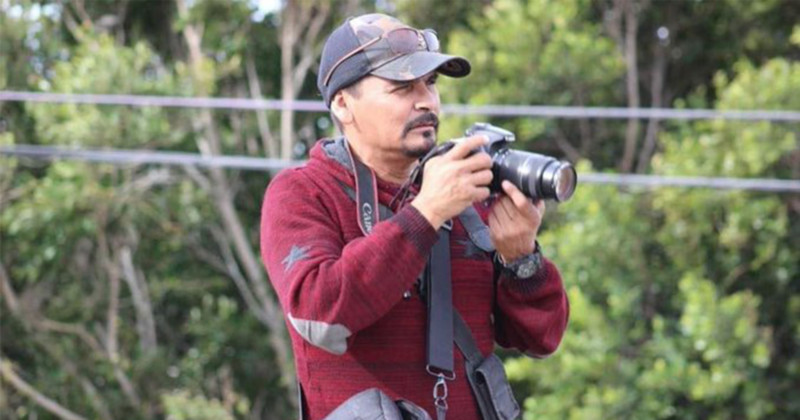 Photojournalist Margarito Martínez Esquivel was murdered on Monday outside of his home as he left for work. He is the second photojournalist who focused on corruption and drug violence who has been killed in the last two weeks.
Martínez has worked for numerous outlets over the years including The San Diego Union-Tribune, Los Angeles Times, and the BBC and mainly covered crime and security issues on the border between Mexico and the United States. The San Diego Tribune reports that he was killed after being shot three times.
"Unfortunately, I couldn't do anything for him," his wife told the San Diego Union-Tribune after the couple's 16-year-old daughter found her father's body next to his car immediately after hearing the gunshots.
This attack is the second blow of the new year for the Mexican press corps who specifically cover the country's drug and corruption-related violence. Just a week prior to Martínez's murder, journalist José Luis Gamboa was fatally stabbed during an apparent robbery in another of Mexico's more notably violent regions.
The back-to-back events appear to be the start of a much more dangerous year for journalists who work in the region, following nine others who were murdered in 2021. What's more, Martínez's death marks the 70th murder in Tijuana already this month, a grave example of how dangerous the region has become. According to human rights group Article 19, there have been over 145 murders of journalists in Mexico since the year 2000.
Mexico is considered one of the most dangerous places for reporters outside of active war zones. The Committee to Protect Journalists counts 134 killings of journalists in Mexico since 1992, which includes both motive-confirmed and motive-unconfirmed deaths. As of yet, the murders of both Martínez and Gamboa remain unsolved and unexplained.
Martínez was in the process of seeking government protection after filing an official complaint about the threats he had received via Facebook earlier last month. Clearly, those threats were very much real.
"It's unfortunately not that shocking that a journalist who had been threatened, had reported he felt at risk, and had sought protection through both NGOs and the Mexican federal government's journalist protection system would have been killed — sadly, neither system has proven particularly effective when journalists are in danger," Mike Lettieri, a San Diego based researcher who tracks security issues along the border, says.
A GoFundMe has been started on Martínez's behalf in an attempt to help cover the cost of his funeral and other expenses.
---
Image credits: Header image provided courtesy by a group of fellow journalists.