Photographer Donates a Million Photos of San Diego to Local Library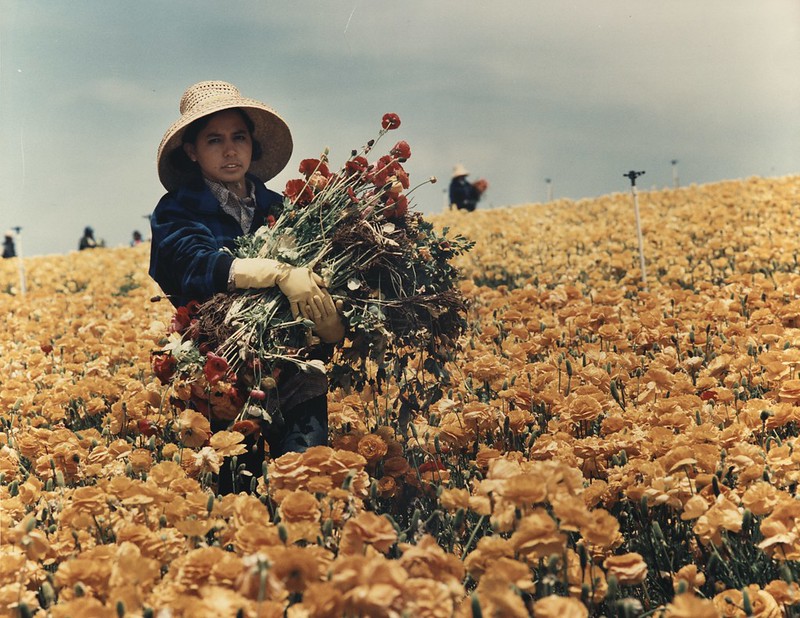 A local San Diego newspaper photographer has donated his entire collection of photographs taken during his career to a local university library. Dan Rios studied photography at a local community college, before working at the Escondido Advocate and the North County Times newspapers from 1968 to 2001.
During that time, he amassed over a million photographs covering the local history of the San Diego area as it happened. From the arrival of the San Diego Chargers NFL football team to the building of the historic Coronado Bridge, and the restoration of Balboa Park and its buildings, as well as documenting news stories of everyday happenings, Rios covered the entire San Diego area from a photographic point of view.
Now, in the sunset of his life, Rios is donating his entire collection to the Cal State University San Marcos Library Special Collections division. Known as the "Dan Rios Papers," the collection features photographs, slides, contact sheets, negatives, and correspondence chronicling the events that have echoed throughout his entire 33-year career as a photojournalist.
The collection also features photos of president Richard Nixon, British Prime Minister Margaret Thatcher, Secretary of State Colin Powell, and celebrities such as Debbie Reynolds, Danny Kaye, and Vincent Price. But one of his passions was taking portraits of people he met along the street.
Rios began amassing his huge collection of photographs in 1977 when the Advocate announced it was throwing out old newspaper negatives to make room for a pending newspaper expansion. Seeing the historic value of the archives, Rios set out to save as much of the newspaper archive as he could.
Rios rescued the negatives from the newspaper dumpster and took them home for storage in his garage. "It was my photography teacher Mr. Bill Dendle who drilled into us the importance of keeping our negatives forever," Rios told the San Diego Union-Tribune. "From him, I learned to treasure them and keep them close to my heart."
Over time, Rios amassed over 100 bankers' boxes of material which took a large Penske truck to transfer to the university library. The collection was actually donated in 2018, but it has taken four years for the staff to organize and cross-reference the collection and create a searchable database for library patrons to wade through.
The cost of scanning and printing the collection would be too cost-prohibitive and would take too long for the university to complete. So patrons will be able to request a digital scan of any photograph in the collection, on a case-by-case basis, and have it emailed to them free of charge.
The collection will be available to the public starting July 23. Meantime, a small portion of the collection can be viewed online as part of the CSUSM Special Collections catalog on Flickr.
---
Image credits: All photos from the Dan Rios papers/California State University San Marcos University Library Special Collections.