Ultra-Deep Space Photos Lead to Huge Discovery of 'Rogue' Planets
In a groundbreaking discovery, astronomers have spotted at least 70 — but potentially up to 170 — new "rogue" planets floating by themselves in space thanks to wide-field images gathered from satellites and other facilities across the globe.
The discovery was announced by researchers at the European Southern Observatory (ESO) who explain that rogue planets are "elusive cosmic objects that have masses comparable to those of the planets in our Solar System but do not orbit a star, instead roaming freely on their own."
This is a significant scientific find, not least because it is the largest group of rogue planets ever discovered, but also because it is near impossible to detect them with traditional space imaging techniques.
A team led by Núria Miret-Roig, an astronomer at the Laboratoire d'Astrophysique de Bordeaux, France, and the University of Vienna, Austria, used sensitive cameras on large telescopes to detect the planets, which are still hot enough to glow a few million years after their formation.
The team analyzed data collected over 20 years from telescopes around the world, both on the ground and in space, with the vast majority of data coming from ESO observatories. The equipment at these observatories provided a wide field of view and "unique sensitivity," which were integral factors to the success of the study.
"We did not know how many to expect and are excited to have found so many," says Miret-Roig. "We measured the tiny motions, the colors, and luminosities of tens of millions of sources in a large area of the sky. These measurements allowed us to securely identify the faintest objects in this region, the rogue planets."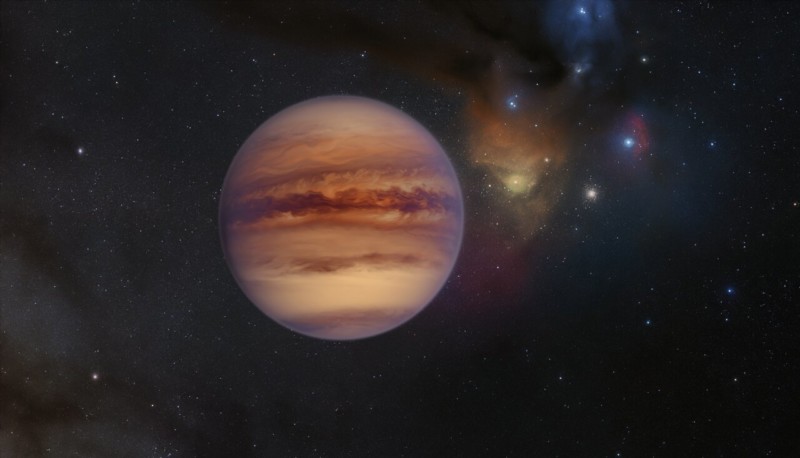 "We used tens of thousands of wide-field images from ESO facilities, corresponding to hundreds of hours of observations, and literally tens of terabytes of data," explains Hervé Bouy, an astronomer at the Laboratoire d'Astrophysique de Bordeaux, France, and project leader of the new research. Buoy also adds that there could be many more rogue planets to discover, "roaming freely in the Milky Way without a host star."
The ESO has released a 1-minute video that zooms from a wide view of the Milky Way into one of the newly discovered rogue planets — it is an awe-inspiring visual journey that demonstrates the incredible power of modern telescopes.
The team of researchers hopes to continue to further study these planets in great detail, particularly with the help of ESO's Extremely Large Telescope (ELT) that is currently under construction in the Chilean Atacama Desert and is due to start its operations in 2027.
"These objects are extremely faint and little can be done to study them with current facilities," says Bouy. "The ELT will be absolutely crucial to gathering more information about most of the rogue planets we have found."