How I Photographed Comet Leonard Over Madrid
Last week saw the last few days to see and photograph Comet Leonard after sunset at the horizon where I am located in Spain, and when my fellow photographer Javier Martinez Moran asked me to join him in an attempt to catch the comet passing behind the iconic Four Towers of Madrid, I couldn't say no!

Javier did the planning with the
PhotoPills
and
Planit Pro
apps. He found the precise spot outside the city, getting as far as possible from the Four Towers (Área de Negocios de Cuatro Torres, Spanish for "Four Towers Business Area"), that would allow us to use a long lens to get that nice compression and to enhance the comet size against the skyscrapers.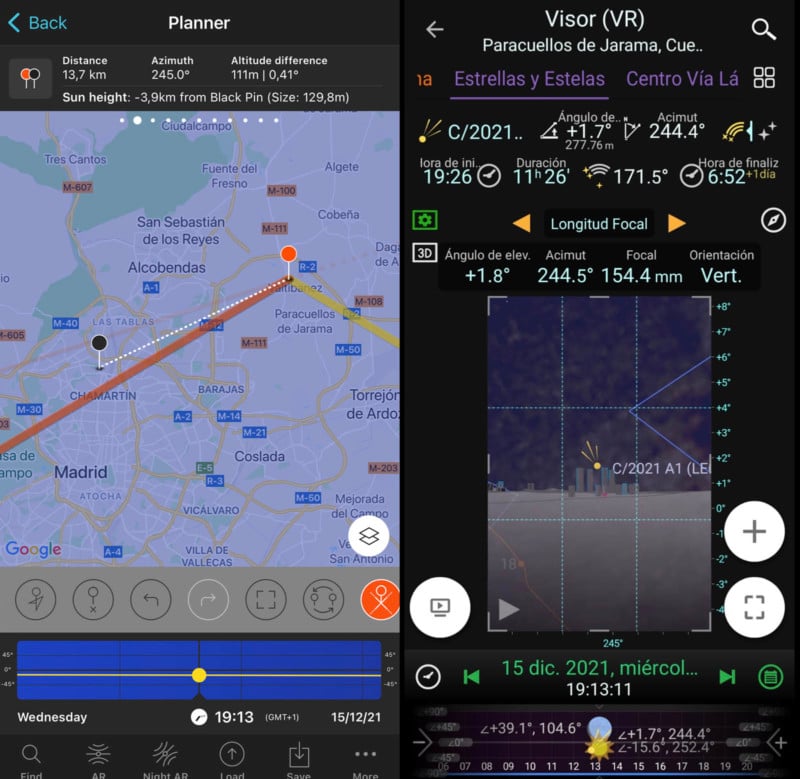 The weather was definitely on our side that day. We got an almost clear sky after sunset, and to make it even more spectacular, the high clouds showed up just before sunset to give us a beautiful and colorful sunset! It was definitely a nice "cherry on top" for the shoot.
To shoot the comet, I used a Sony a7R III with the Sigma 100-400 f/5-6.3. Having shot Comet NEOWISE last year, I knew more or less what settings to use, but this time the challenge was to get a good exposure of the city lights and the comet during a timelapse.
The final settings for the timelapse were a shutter speed of 1s, f/6.3, ISO 5000, and an interval of 2 seconds. I think the final result looks pretty epic. Even though the comet was not visible to the naked eye, you can clearly see it in the photo and timelapse (seen at the end of the video at the top of this article), and I am so happy that I was able to shoot it.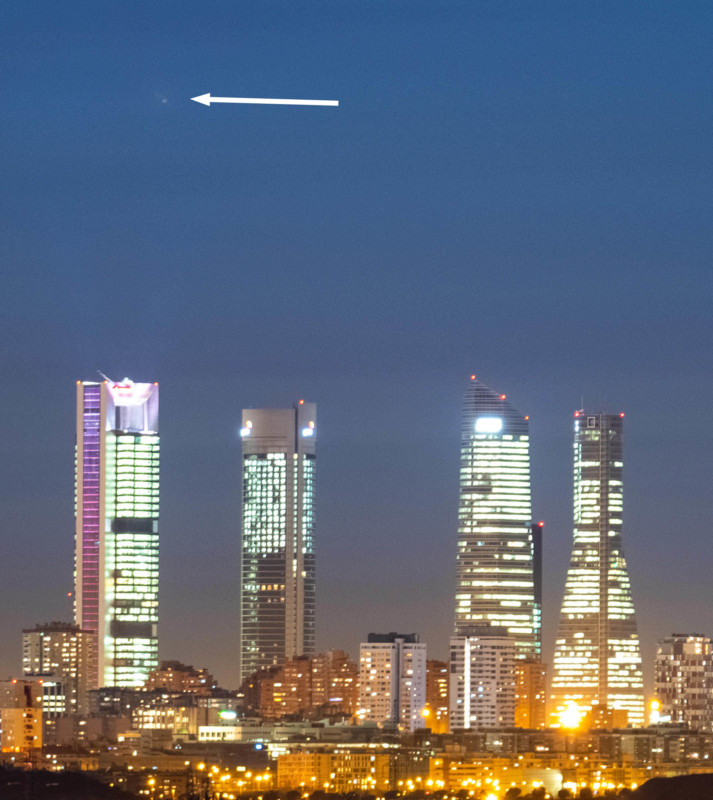 You can watch my vlog above to see a behind-the-scenes look at the shoot and subscribe to my YouTube channel to follow along with my work.
---
P.S. Javier also made a behind-the-scenes vlog of the shoot that's in Spanish.
---
About the author: Mattia Bicchi is a professional timelapse and hyperlapse photographer from Italy, based in London, and living in Madrid. You can find more of Bicchi's work on his YouTube, Instagram, and Twitter.