Some of Henri Cartier-Bresson's Most Famous Photos Are Up for Auction
A large collection of Henri Cartier-Bresson's photographs will be offered at auction starting on December 9 and includes quite a few images that have never appeared at auction before.
Henri Cartier-Bresson lived from 1908 to 2004 and is considered a master of photography, specifically what would become defined as street photography, a genre he is often credited with creating.
"Cartier-Bresson's passion for photography was cemented in 1932 when he acquired a 35mm Leica, the handheld camera that revolutionized twentieth-century photography and freed him to photograph spontaneously anytime, anywhere," Sotheby's writes, describing the artist and the collection.
"This manner of photographing 'on the sly' — his first book was called Images à la sauvette (1952), which roughly translates to 'images on the sly' — would become his trademark. For the rest of his illustrious career, Cartier-Bresson traveled the world, making images that would leave an indelible mark on the history of photography."
Cartier-Bresson spent more than 30 years photographing on assignment for Life and other publications, traveled extensively around the world, and documented some of the most influential events of the 20th century. Ironically, Cartier-Bresson did not like to be photographed and enjoyed his privacy. It is said that he did not dislike the idea of being photographed intrinsically, but rather he was embarrassed to be photographed simply because he was viewed as famous.
The photos coming to the auction are from the collection of Peter Fetterman, noted gallerist, collector, and longtime friend of Cartier-Bresson and are being presented through Sotheby's. Nearly all photographs on offer were acquired directly from Cartier-Bresson by Fetterman.
The 95 photos that will come up for auction include images from his travels to Indida, parts of the United States, and rural portrait scenes and includes some of his most famous photos such as Behind the Gare Saint Lazare, Paris, Hyères, France, and Siphnos, Greece.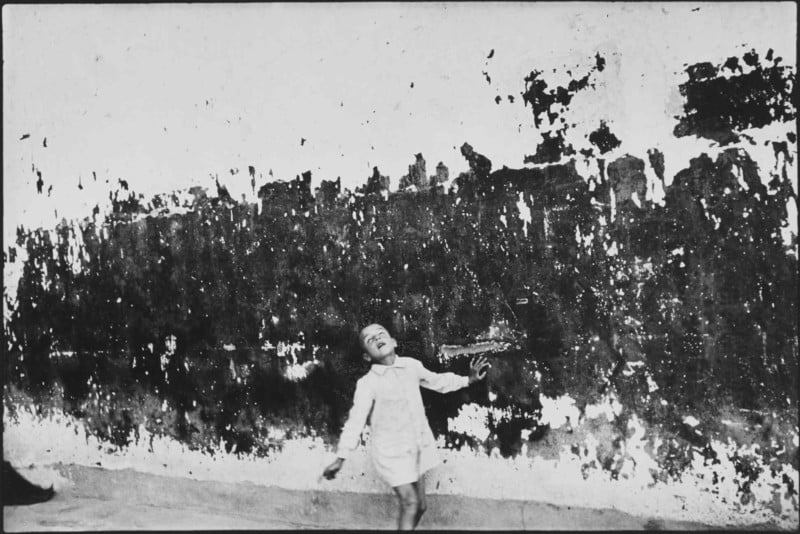 Sotheby's says that the number of images in the collection that have never been offered for auction before is surprising, considering how prolific Cartier-Bresson was.
The collection is expected to draw significant value, as many of the photographs are expected to run for tens of thousands of dollars. For example, the photo below (Behind the Gare St. Lazare, Paris from 1932, signed in ink and embossed in the margin) is likely one of if not the most famous photos Cartier-Bresson ever captured and is estimated to be valued between $12,000 and $18,000.
The auction will be open for bidding from December 9th to the 16th, and a public exhibition will be on view in our York Avenue galleries from December 11th to the 15th. An overview of the photos that are set to be auctioned can be viewed on Sotheby's website.
---
Image credits: Photos by Henri Cartier-Bresson and provided courtesy of Sotheby's.