Photo Book of Henri Cartier-Bresson's Life's Work Now in Its 11th Edition
A new edition of Henri Cartier-Bresson's career retrospective photo book has been published in France, two decades after the great photographer's death.
Henri Cartier Bresson: Photographe is the 11th edition of a set of 155 photographs taken by the man who was dubbed "the eye of the century."
French publishing house Delpire says there continues to be a demand for Cartier-Bresson's work which is why they created this new edition.
"Cartier-Bresson continues to fascinate because he is one of the key photographers of historical record," says Catherine Philippot of Delpire.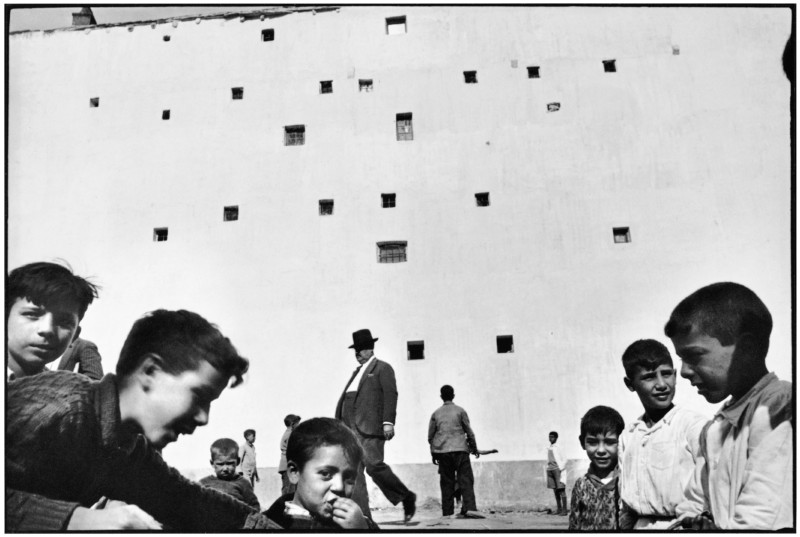 The book features incredible photos taken by a man who saw the camera as an extension of his eye. In it, the viewer can see his Decisive Moment philosophy. Whether it be a small child carrying a painting in Mexico, or an unusual perspective of a crowded square in Madrid, Cartier-Bresson found a way to make the mundane intriguing.
Emmanuelle Kouchner, the director of publisher Delpire & Co, tells The Guardian that editors worked with the Henri Cartier-Bresson Foundation to improve the reproduction of the images in the new edition.
"It's important to remember that this is a book originally created with Cartier-Bresson with his choice of images. In the end he moved on to drawing and painting, but these were the photographs he wished to be remembered for," she says.
Rejection of Photography
As alluded to by Kouchner, Cartier-Bresson outright rejected photography in his latter years. He resigned from Magnum Photo Agency, an institution that he had helped to found.
"Everyone keeps asking me about photography, but I don't believe in my career as a photographer," he said in a 2003 interview a year before his death.
"Photography is just about clicking the shutter, bringing your finger down at the right moment. Drawing is what matters. Photography no longer interests me."
Cartier-Bresson's brutal words came after he abandoned his trademark Leica 35mm rangefinder in favor of paintbrushes.
He had a remarkable career as a photographer that saw him travel around Europe, America, India, Japan, Mexico, China, and the Soviet Union.
His 1952 essay, The Decisive Moment, outlines his photography philosophy and also cemented his reputation as the godfather of photojournalism.
Henri Cartier Bresson: Photographe is published in French and costs €65 ($66).
---
Image credits: All photos by Henri Cartier-Bresson.