Donald Trump is Publishing a Photo Book About His Presidency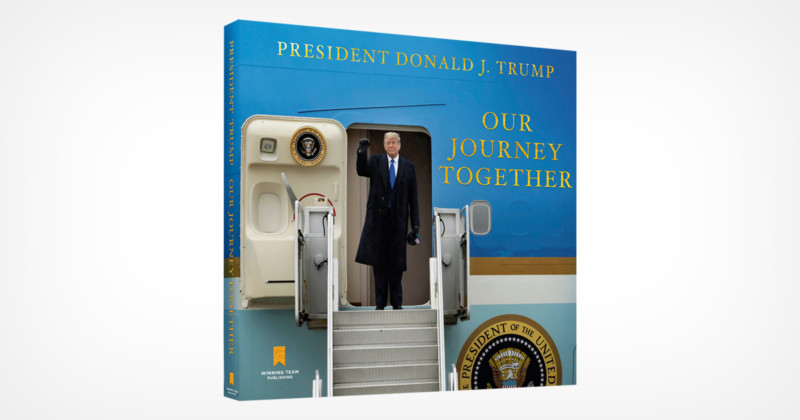 Donald J. Trump is publishing a photo book that covers his four years as President of the United States. Titled, "Our Journey Together," the book will include more than 300 photos along with captions written by Mr. Trump.
The book is being published by Winning Team Publishing, which is a company co-founded by Donald Trump Jr. and Sergio Gor, who worked on the Trump re-election campaign in 2020. Despite the promise of 300 photos and captions, the exact number of pages the book will contain has not been revealed. It is not clear if the book was shopped to other publishers, but the New York Times reports that several industry executives said they had never heard of it prior to its announcement.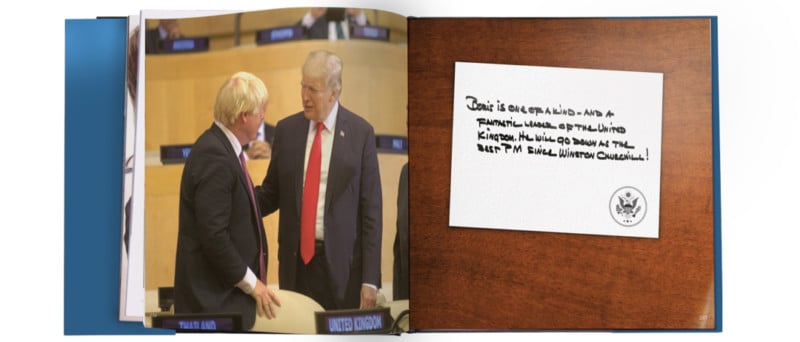 Below is the description of the book as shown on the book's website:
Our Journey Together is a beautiful photo book which covers President Donald J. Trump's successful time in the White House—a must-have for all Patriots. Every photograph has been handpicked by the President, as has every caption in the book, including those that are handwritten by him. Relive the unforgettable moments of President Trump's time in the White House: building the southern border wall; cutting America's taxes; confirming almost 300 federal judges and 3 Supreme Court justices; rebuilding our military; creating Space Force; dealing with Kim Jong-Un, President Xi, President Putin, and many other world leaders; and battling liberals on two impeachment witch hunts!
According to Mr. Trump's office, the book is set to be available on December 7 and is currently available for pre-order. "Our Journey Together" is available in two varieties: signed and unsigned. The unsigned version is available for $85, while a signed copy will cost $230. As a note, while the signed copy promises to be genuine, the publisher cannot accept personalized message requests in addition to the former president's signature. In addition to being available directly through Mr. Trump's website 45books, it will supposedly also be listed for sale on Amazon and Barnes and Noble.
The book precedes what is expected to be a more robust memoir by the former president, who has claimed he turned down two book deals "from the most unlikely of publishers" and that he is "writing like crazy" to create the "book of all books."