The Westcott FJ200 One-Light Backpack Kit is Seriously Great
Just about a year ago Westcott expanded on its new wireless flash lineup that started with the FJ400 by offering new sizes and power outputs. After listening to user feedback, it launched the FJ200 as a more compact and travel-friendly light system… and it's awesome.
This portable strobe is available as part of a one-light backpack kit that we took a look at as part of this Showcase, sponsored by Wescott. It includes several modifiers, the FJ-X2m universal wireless trigger, and a backpack that is capable of carrying it all as well as a personal computer and additional camera equipment.
I was super excited to test these lights because they really complimented my on-location shooting style. For me, it's all about being portable and having the flexibility for fast initial setup as well as the ability to make quick changes while on set. Right out of the box, the FJ200 looked to be a perfect combination of those features.
The FJ200 light offers up a 200Ws power that weighs only 2.53 pounds (with the battery and light stand mount attached) and can put out over 450 full-power flashes per full battery charge. If that isn't enough to spark some interest, the backpack kit includes the FJ-X2m universal trigger, a five-inch 70-degree metal reflector, a 30-degree honeycomb grid that has a magnetic mount built to also hold gels (six are included with the bundle), a battery charger, a snoot and grid combo for even more creative lighting control, and the Westcott Rapid Box Switch Octa-S. All of this is packed neatly into the included backpack with plenty of room for a laptop, tablet, and several other personal items.
FJ-X2m Universal Trigger
One of my favorite things about this combo is the inclusion of the FJ-X2m universal trigger. This remote will work out of the box with Canon, Nikon, Fuji, Olympus, Panasonic, and Sony cameras, with only the Sony systems requiring an additional $19.90 hot-shoe adapter. While this may not be a big deal to most photographers, as someone who reviews a variety of cameras as well as often works with corporate clients who usually provide their own cameras on set, this makes it incredibly easy to always be sure I have the right remote for whatever system is in front of me; that is one less thing I need to worry about.
The trigger itself boasts a range of approximately 985 feet, has Bluetooth compatibility, and has a battery that can last for about 200,000 shots. Full disclosure, I have not been in a position to test the full range (distance and shot count), but from my short time with this light combo, it was able to hit every shot with ease. In addition to the above features, control-focused creatives will be pleased with the 16 channels and six groups available for precision light controls. Having worked with clients who need multiple looks with only minutes or seconds available, this control is very useful and allows me to quickly swap between setups to get different looks on the fly.
Modifiers And Accessories
There is no shortage of creative modifiers available for photographers with this kit. The tools included are useful for everything from product photography to portraits, with an included snoot and optional grid to create a tight beam of light useful for fashion and beauty work, rim lighting, and many more details.
Additionally, there is a silver reflector that is useful for enhancing the light out of the bare bulb. This reflector connects to a magnetic grid and gel holder where you can use any of your own gels, or one of the six provided with the kit, all magnetically clamped into place. This holder can be used with or without the grid for additional control of the light spread for creative shooting.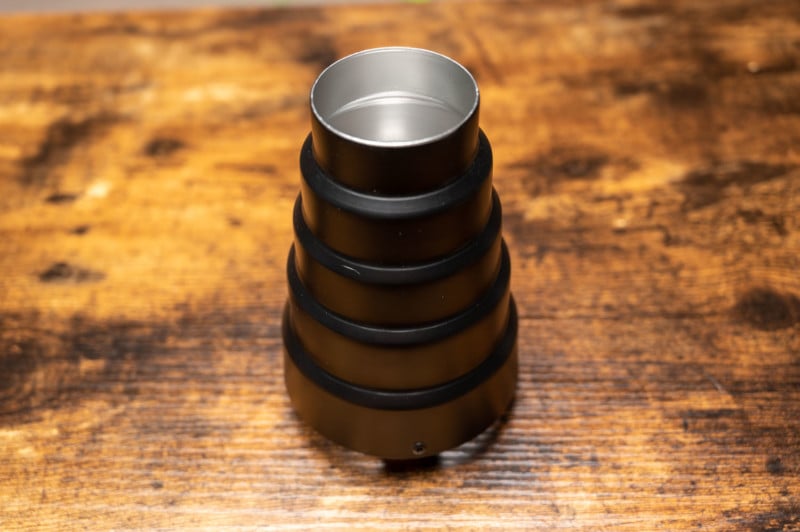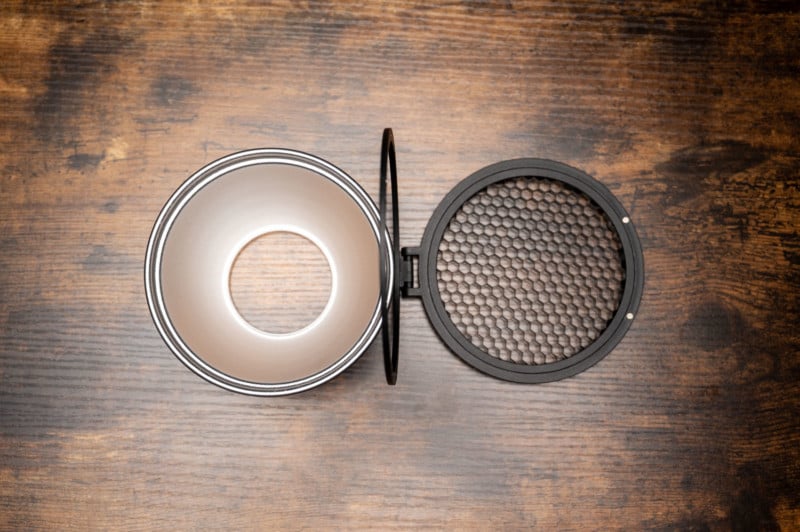 If space is an issue when transporting the light between shoots, the light mount of the FJ200 can be detached and stored separately, which frees up more space when it is needed for smaller bags, or allows you to fit the light in a pocket while moving. The mount itself also has a slot for connecting an umbrella and can tilt 180-degrees.
Lastly, we have the Rapid Box Switch Octa-S which sits in a lineup of modifiers that live up to its namesake. The RapidBox modifiers are some of the fastest softboxes I have ever used to set up and tear down, making them some of my favorites to use (I actually personally own three different Rapid Boxes for my location setups). The Octa-S is a 26-inch octabox that comes with a white diffuser that secures to the modifier with a few velcro panels, and they stay seated safely even in pretty windy situations when shooting outdoors.
Each one of these modifiers can be quickly opened, set up, installed, and then removed to swap with another with very minimal effort, making them an ideal combination for photographers who have to move fast. The only trade-off with this speedy system is some of the materials can be broken if you are not careful. This won't be an issue for most photographers as we tend to baby our gear, but keep in mind that a drop onto a hard surface could break the adapter rings or puncture the softbox materials a little easier than some larger, heavy-duty modifiers.
The FJ200 Light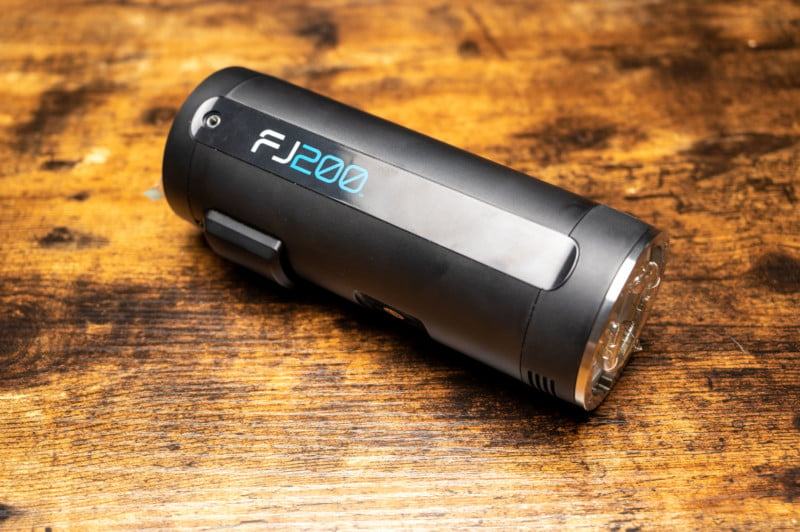 The FJ200 light itself is small and lightweight and, as mentioned, is capable of dishing out 450 flashes at full power (200w) with a full battery, which takes approximately two hours to charge fully once depleted. Since the flash tube isn't covered with a frosted glass layer, photographers will get a little more out of the flash power than other systems with the same power rating. The system has a recycle time of 0.5 to 1.3-seconds (with the latter being the full power output) which makes it one of the fastest 200 Ws lights on the market, ensuring its usefulness in action settings should the need to use High-Speed Sync (HSS) and freezing motion arise. The FJ200 can shoot with sync speeds of up to 1/8000 of a second, works with front or rear curtain sync, and can capture up to 20 frames per second (at reduced power of course).
The back of the light shows a large LCD panel that displays the power settings in large numbers with a few buttons on the back for controlling the test flash, turning modeling lights on or off, adjusting the power, and scrolling through the menu. The FJ200 even supports TTL should the need for quick setting changes present themselves. The side of the light has a USB-C connection for updating the firmware, and the opposite side has a sync cable port for wired shooting. The bottom of the light behind the mount is where the battery is housed, only slightly elevated from the system once connected.
It is also worth noting that the modeling light can be set to auto or proportional, which will match the output power of the flash so that photographers can get a preview of how the light will fall once popped, increasing or decreasing in intensity in proportion to the power output chosen to shoot with. Additionally, over the course of several long bursts of shooting, the color temperature showed no significant variation between bursts with a relatively consistent color temperature of 5500K.
Using The Light
For a lighting system as small and compact as the FJ-200, it was surprisingly versatile. I found it capable of creating dramatic portraits in a small studio and, perhaps even more impressively, it is strong enough to compete against the sun while using high-speed sync in an outdoor mid-day lifestyle shoot. The 200-watt system had a very fast recycle time, making it very easy to keep up with my model having a mini dance party on set, let alone the "actual" poses against the mid-day sun. The photos below are examples of where the strobe overpowered the sun, which is strong enough to blow out my model's hair: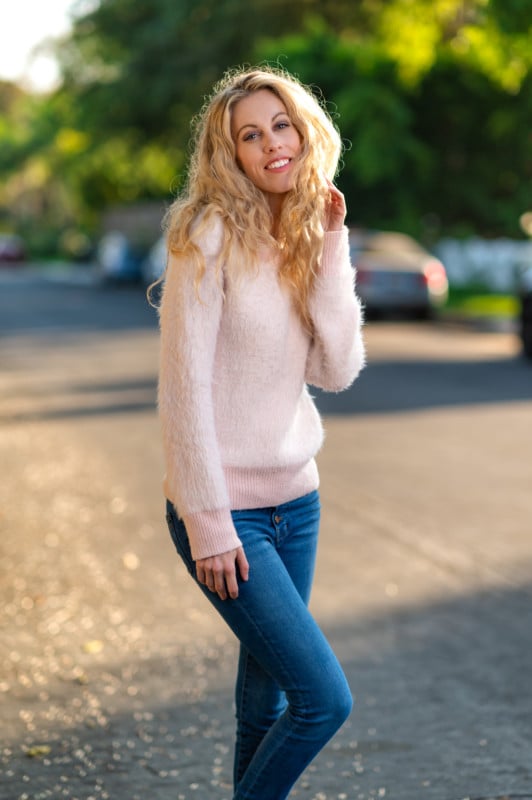 The way I typically shoot on an outdoor session is to back- and side-light my subjects with the sun and use the strobe to fill in any hard shadows or contrast zones to try and make it feel a little more natural. The FJ200 on its own is more than capable of achieving that look, and with its small size, it is even light enough easy to carry without an assistant in a rushed situation. With the way the light stand mount is designed, it is even possible to handhold the light while shooting (if needed) to get some quick guerrilla-style images in tricky locations.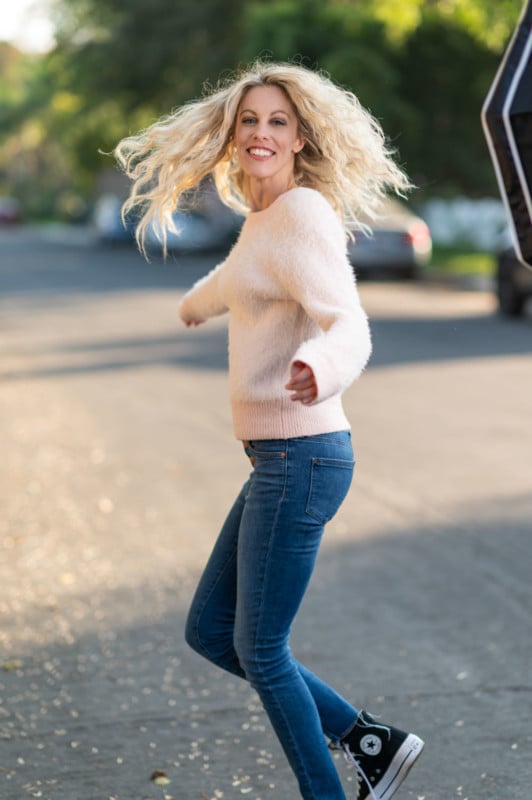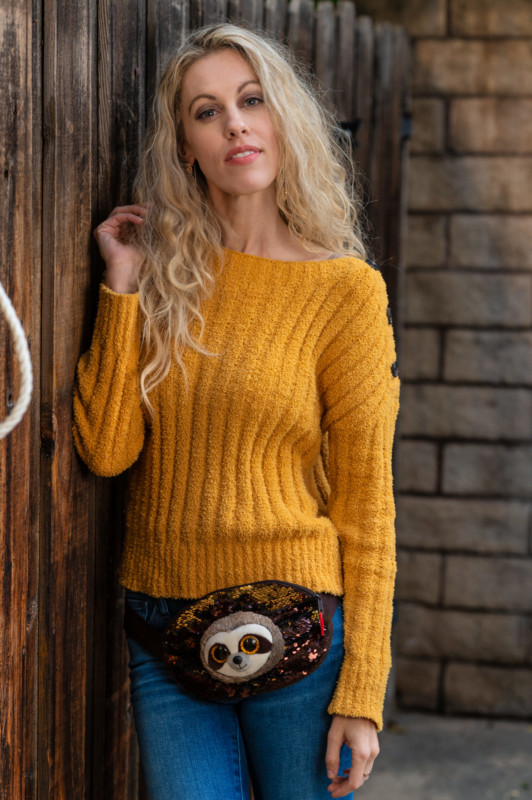 Moving indoors for a studio setting, I found the FJ200 to be an ideal light for a small room portrait. Since I currently do not have access to a full-sized studio, working with the FJ200 makes it easy to shoot in tight quarters. For the images below, I simply propped up a V-flat and stool in my dining room and placed the strobe up nice and close to my subject to create a moody single light portrait. Looping back to how quick it is to work with these lights, I went from setting up to taking portraits in a matter of moments.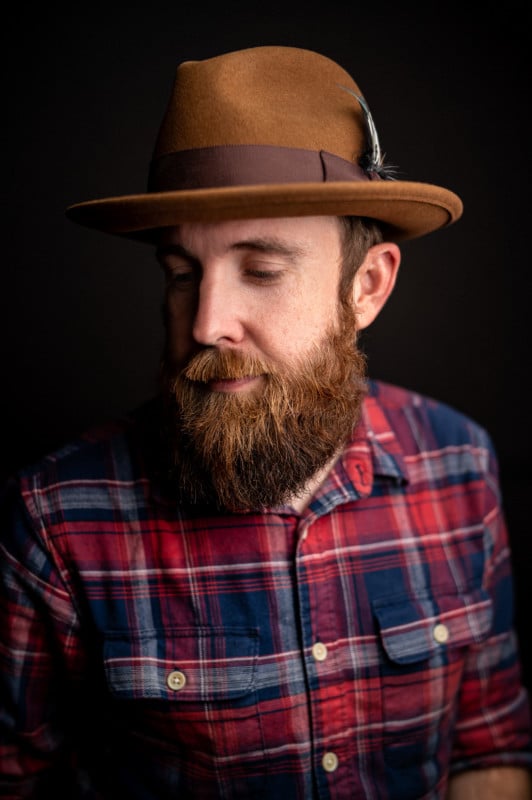 The Westcott FJ200 Lights Are Just Fun To Use
I really fell in love with this system over the course of shooting with it. Given the low price of the FJ series of lights, the FJ200 One-Light Backpack Kit with Universal Trigger and Rapid Box Switch Octa-S stands out as a leader in its class for power, ease of travel, reliability, and affordability. While there may be more powerful light systems out there, the FJ200 kit offers a versatility and creative options for $749.
---
Welcome to a PetaPixel Showcase, where our staff gives you a hands-on with unique and interesting products from across the photography landscape. The Showcase format affords manufacturers the opportunity to sponsor hands-on time with their products and our staff, and it lets them highlight what features they think are worth noting, but the opinions expressed from PetaPixel staff are genuine. Showcases should not be considered an endorsement by PetaPixel.