How to Simulate Long Exposure with an iPhone Without ND Filters
Right off the bat, I'm going to add the disclaimer that this tutorial will probably not be for every type of photographer out there. If you have no interest in exploring the creative opportunities that mobile photography offers, then this video may not be for you.
But, I'd like to challenge you to at least consider it because mobile photography really has come such a long way over the years — and I'm not advocating that you should replace your camera gear with a smartphone camera.
However, I am advocating those who have been closed off to it, to approach this with an open mind because there are so many fun photographic things that you can do these days with your smartphone camera. Here are two photos that were recently taken with my iPhone 12 Pro Max and the Spectre app (which I'll share more about in the next paragraph). I imported both photos into Lightroom mobile and edited them on the fly. I mean, that's just such a cool workflow to have at your disposal, right?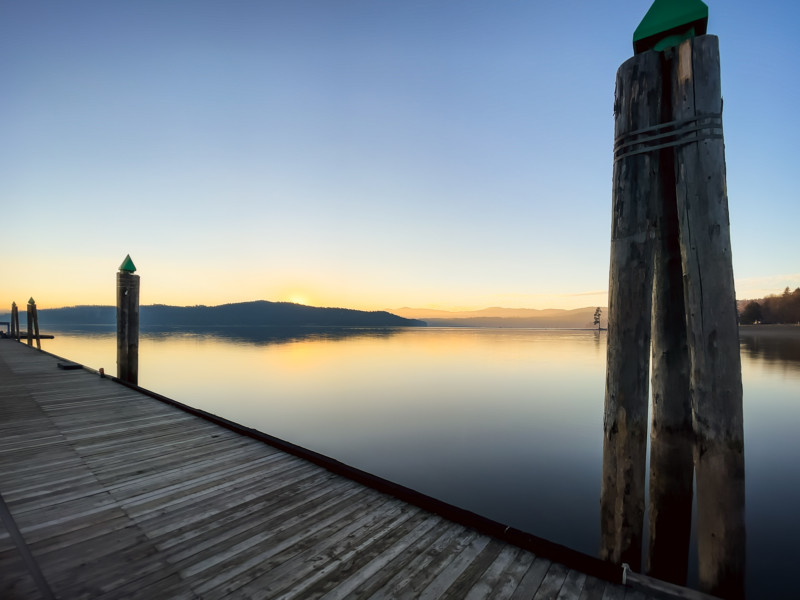 Speaking of photography workflow apps, one of my favorites is called Spectre, made by the same folks who develop the outstanding Halide camera app. It is important to note that both apps only work in Apple's iOS and iPadOS ecosystems, but I suspect that there are some Android equivalent apps.
Spectre allows you to take simulated long exposure photos using three different shutter speeds: three seconds, five seconds, and nine seconds. What is more impressive is that you can get these photos without having to use an ND filter and the exposures won't get blown out. The functionality is similar to what you can achieve when recording Live Photos in Apple's own camera app, but the Spectre interface is much more robust and functional.
With that said, a lot of the real fun happens when you marry creating these mobile photos with the power of desktop apps like Adobe Photoshop. Suddenly, you have access to an arsenal of ridiculously powerful tools that aren't currently available on mobile devices, or they're not close to being equivalent in terms of performance, and that's what the above video is all about.
I wanted to explore a start-to-finish long exposure workflow that starts with my phone (I've since upgraded to the iPhone 13 Pro Max) and ends in Adobe Photoshop on my laptop. I'm not necessarily trying to convince anyone, but I'd ask you to keep an open mind. I think the results are really impressive and I'm very curious to hear other photographers' thoughts on it.
---
About the author: Brian Matiash is a professional photographer, videographer, and published author based in Coeur d'Alene, Idaho. His passion is to serve other photographers by helping them grow their own visual pursuits. Learn more about Brian by visiting his website, on Instagram, and on YouTube.