The StellaPro Reflex is the First Combined LED Light and Digital Strobe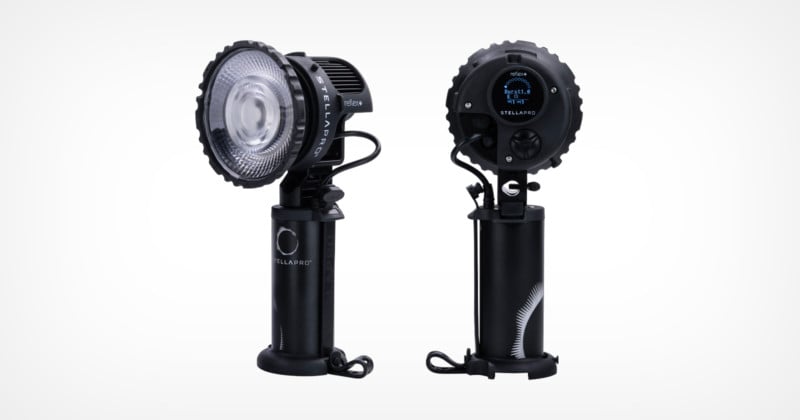 Light & Motion has announced the StellaPro Reflex and Reflex S, the world's first hybrid light system that offers both a continuous LED light and a digital strobe that the company claims allows photographers to switch between photo and video seamlessly without a compromise in performance or power.
Light & Motion has been producing continuous lights for various industries for the last 30 years, but has made a variety of lights for video and photo purposes for the last several years under the StellaPro brand.
The company says that the Reflex is a new type of light that it calls the Continuous Strobe Hybrid, or CSH thanks to its ability to swap seamlessly between both video and still photo applications. The technology in the Reflex system mixes that continuous light heritage with what the company is calling a "Digital Burst."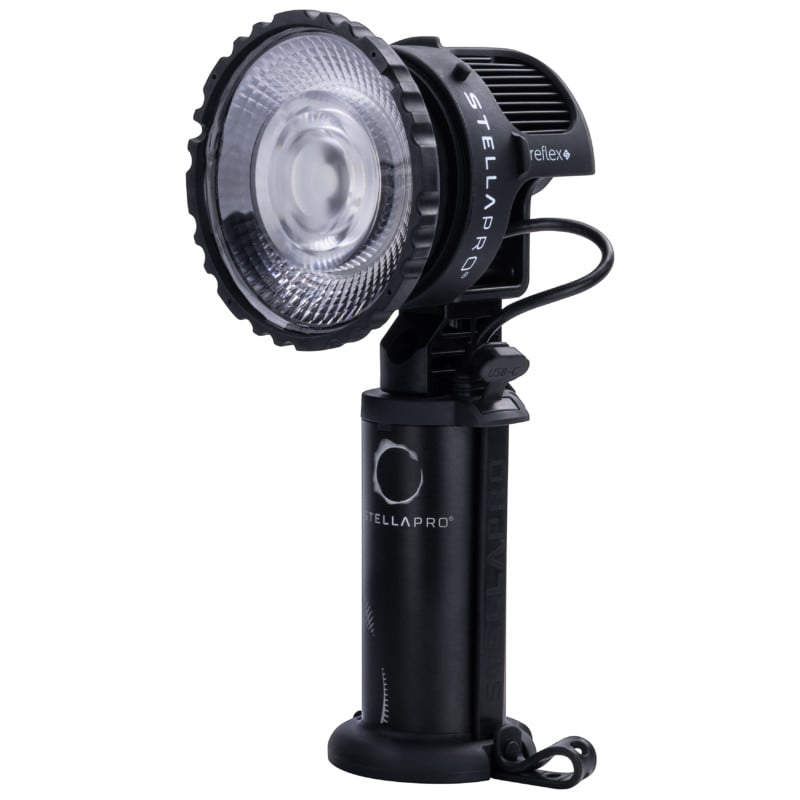 The company says that its Digital Burst is a patented technology that allows the StellaPro Reflex to capture up to 20 frames per second in full-power strobes at any shutter speed (thanks to High Speed Sync) without misfiring or overheating. Further, Light & Motion says that the Reflex's ability to instantly switch from continuous to strobe enables creators to focus on making photos and videos, not on if their gear works for them.
Reflex's swappable, high-performance battery can produce 15,000 full-power, five-millisecond (ms) bursts on a single charge. A note on the battery: it is the "handle" that is seen below the flash head. In all product photos shown here, the Reflex head and battery are shown together. Designed as an off-camera light controlled remotely by Godox or Elinchrom triggers, Reflex also can be powered by 100W USB-C sources.
The Reflex accepts a large number of light shaping tools like a custom-designed Chimera speed ring that supports a range of softboxes and bayonet-mounted optics that the company says can deliver up to 43,000 lux at one meter. In strobe form, again what StellaPro calls Digital Burst, the flash output should be in the ballpark of speedlights operating in HSS. Light & Motion says it outperforms speedlights in its ability to fire at up to 20 frames a second for extended periods without overheating while also offering the benefit of an extremely bright continuous light.
The Reflex and Reflex S both offer the same battery life and power, but differ in flashes per second and flash duration. The Reflex offers 10 flashes per second and a flash duration of 5 milliseconds, while the more expensive Reflex S earns that price by increasing the flashes per second to 20 and reducing the flash duration to between 400 microseconds and 5 milliseconds.
The StellaPro Reflex is available for $850 while the Reflex S is available for $1,096.