OWC Launches the World's First Dual Bay Thunderbolt U.2 SSD Array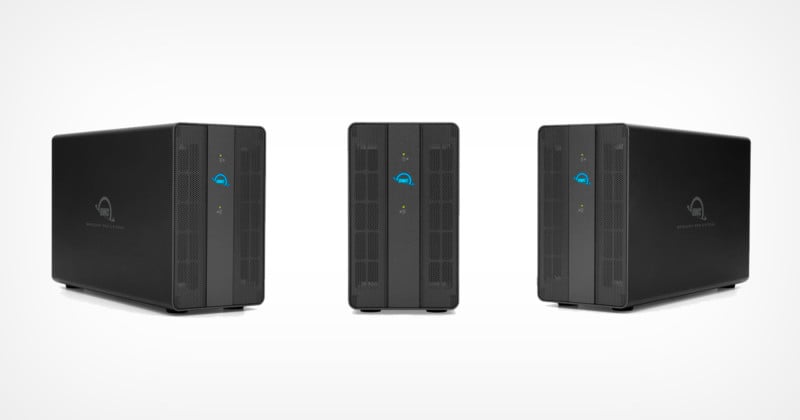 Other World Computing (OWC) has announced the Mercury Pro U.2 Dual SSD storage array and claims it is the first Thunderbolt Dual Bay U.2 desktop storage solution on the market and can take advantage of Thunderbolt's full 2,800 MB/s of data bandwidth.
The OWC Mercury Pro U.2 Dual offers up to 16TB of storage and is designed to support working professional creators and photographers who need fast access to files for both backup and direct access. The company says the array utilizes Thunderbolt's full 2,800 MB/s of data bandwidth to function nearly six times faster than a typical SSD. The company says the dual drive bays house two NVMe U.2 SSDs for streamlined, easy-to-manage RAID storage.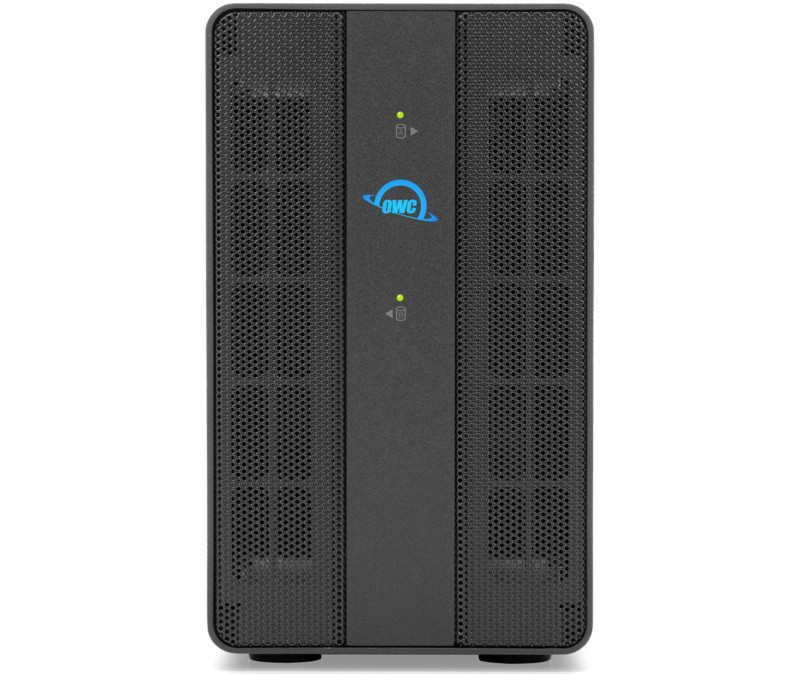 The company says that the Mercury Pro will work well when tasked with backing up simple to complex video editing projects, as a Time Machine and File History backup of essential business data or personal photos, for consolidating files from multiple smaller drives to a single location for faster access, migrating data from an existing machine to a new computer, or just as a way to free up space on a computer's internal drive to improve performance.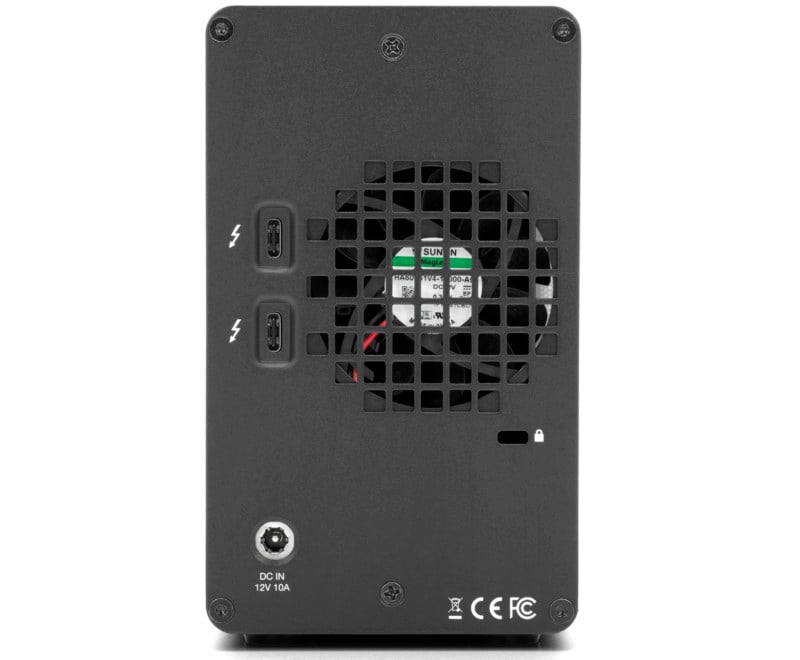 OWC says the system is designed to be simple and straightforward. The Mercury Pro plugs into a compatible Thunderbolt machine via the included cable and is immediately ready to use. Additionally, OWC offers its MacDrive software for $50 that allows Windows PCs to use Apple formatted RAID drives, which makes it much easier to use this and other drives in cross-platform workflows.
Because it's a Thunderbolt device, OWC added a second port that allows the Mercury Pro to daisy chain devices together, including a single 5K or two 4K Thunderbolt displays.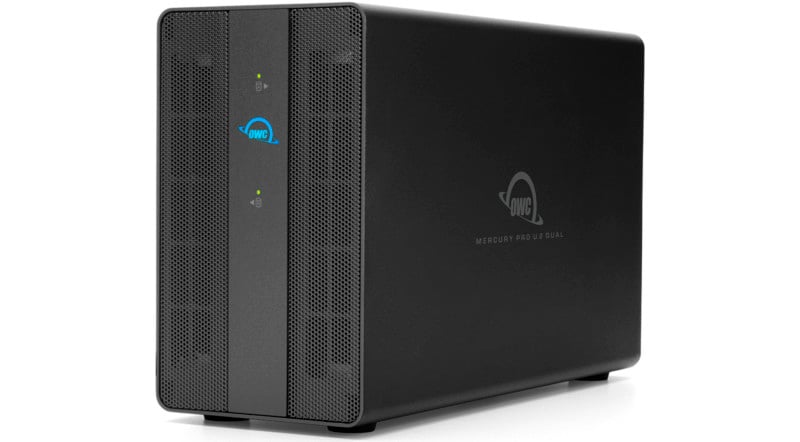 OWC says that the Mercury Pro U.2 Dual is the only dual-bay solution on the market that holds two NVMe U.S SSDs. Additionally, it has the capability to be cross-platform compatible, can support up to five Thunderbolt devices, a display, or either a USB-C or DisplayPort device via the second Thunderbolt USB-C port, has a front-facing LED that shows the constant status of the drives, and is covered by a three-year warranty.
The OWC Mercury Pro U.2 Dual is available in capacities from 0TB (where users can add their own drives) starting at $300 and 2TB, 4TB, 8TB, and 16TB models starting at $549 at the low end and $3,300 at the high end.