Winning Photos from the Wildlife Photographer of the Year 2021 Awards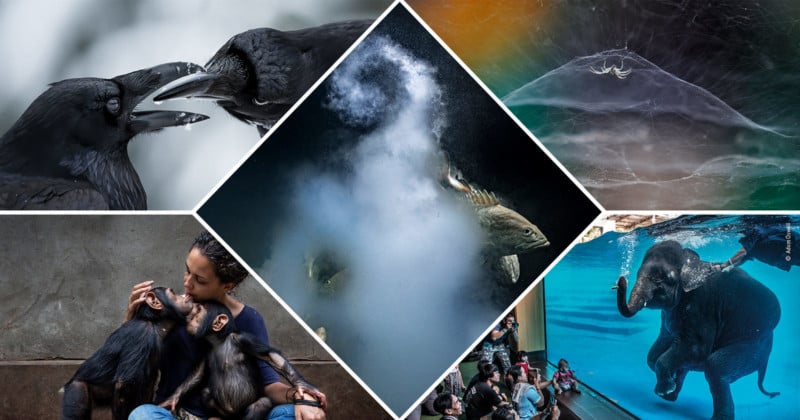 The Natural History Museum has announced the 2021 winners of its 57th annual Wildlife Photographer of the Year competition.
The awards started out as a magazine competition in 1965 and have continued to run annually since. The photographic competition and its touring exhibition aim to inspire a love of the natural world and to create advocates for the planet.
Last year, the competition saw 49,000 entries submitted and awarded Sergey Gorshkov with the Grand Title for his image of a Siberian tigress hugging an ancient Manchurian fir tree.
The competition judges entries across several categories — such as "Animals in their Environment," "Animal Portraits," Behaviour: Amphibians and Reptiles," "Behaviour: Birds," and others — with all category winners considered for the grand title.
Today, French underwater photographer and biologist Laurent Ballesta was announced as the winner at the Natural History Museum during a virtual Awards ceremony from 50,000 entries submitted by photographers across 95 countries. His enigmatic image, titled "Creation" captures camouflaged groupers exiting their milky cloud of eggs and sperm in Fakarava, French Polynesia. Every year, Ballesta and his team returned to this lagoon, diving day and night as not to miss the annual spawning that takes place around the full moon in July.
"The image works on so many levels," sats Rosamund 'Roz' Kidman Cox OBE, Chair of the judging panel, writer, and editor. "It is surprising, energetic, and intriguing and has an otherworldly beauty. It also captures a magical moment — a truly explosive creation of life –leaving the tail-end of the exodus of eggs hanging for a moment like a symbolic question mark."
Dr. Doug Gurr, Director of Natural History Museum, says that "this year's Grand Title winner reveals a hidden underwater world, a fleeting moment of fascinating animal behavior that very few have witnessed."
Ten-year-old Vidyun R. Hebbar was awarded the Young Wildlife Photographer of the Year 2021 title for his colorful image. "Dome home," above, depicts a tent spider as a tuk-tuk passes by. Vidyun first featured in the competition when he was just eight years old and loves to photograph the often-overlooked creatures that live in the streets and parks near his home in the city of Bengaluru, India.
Below are the other winners from the other categories: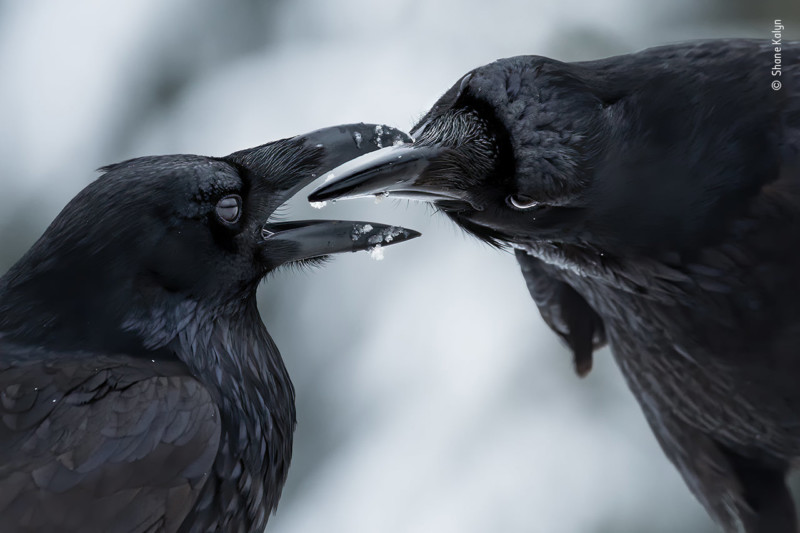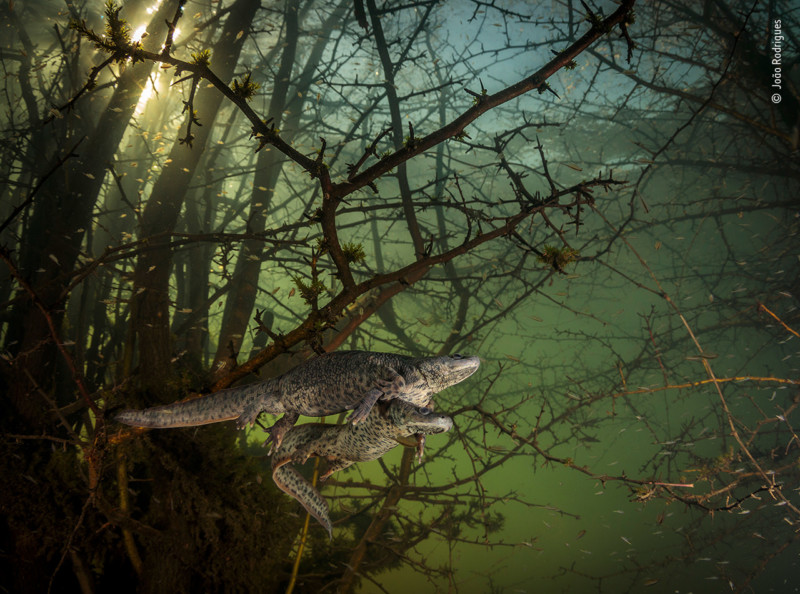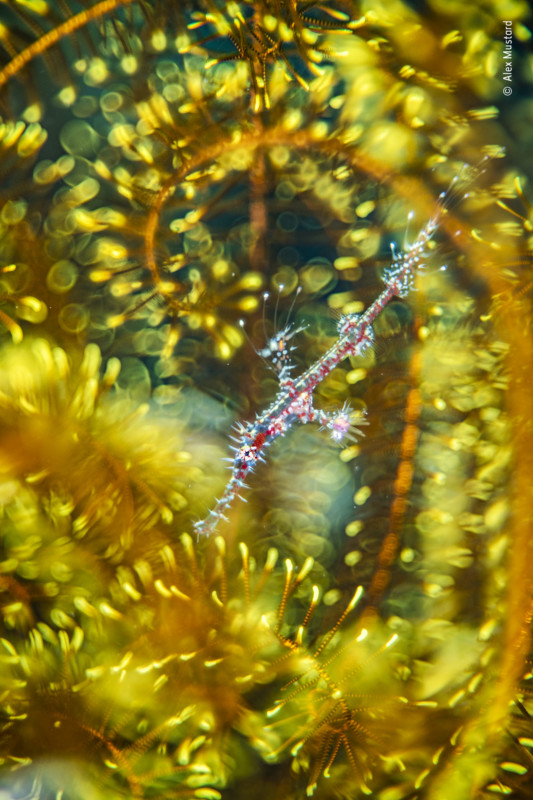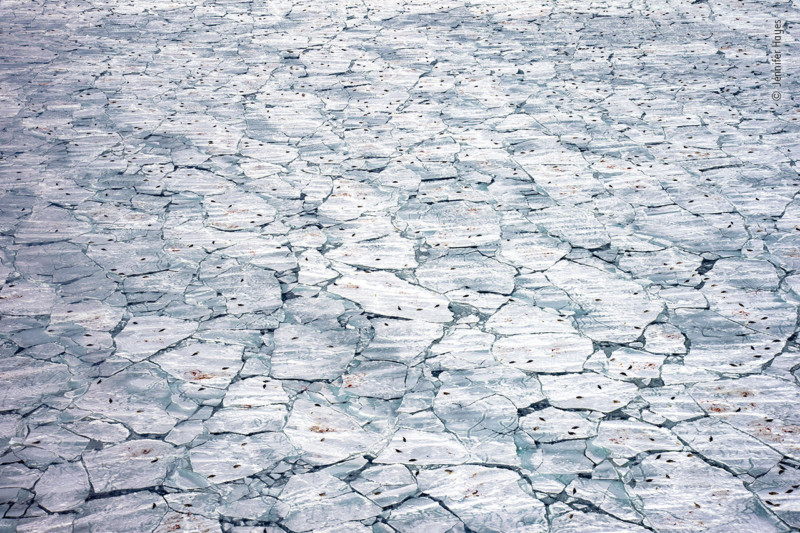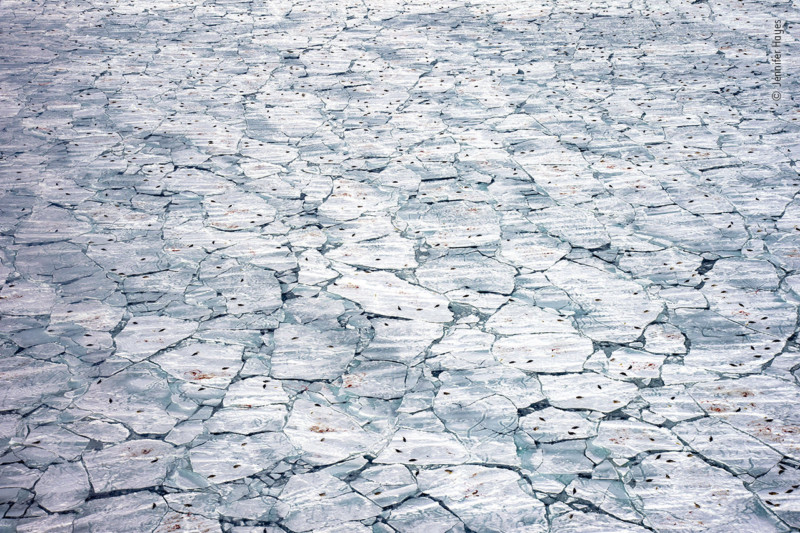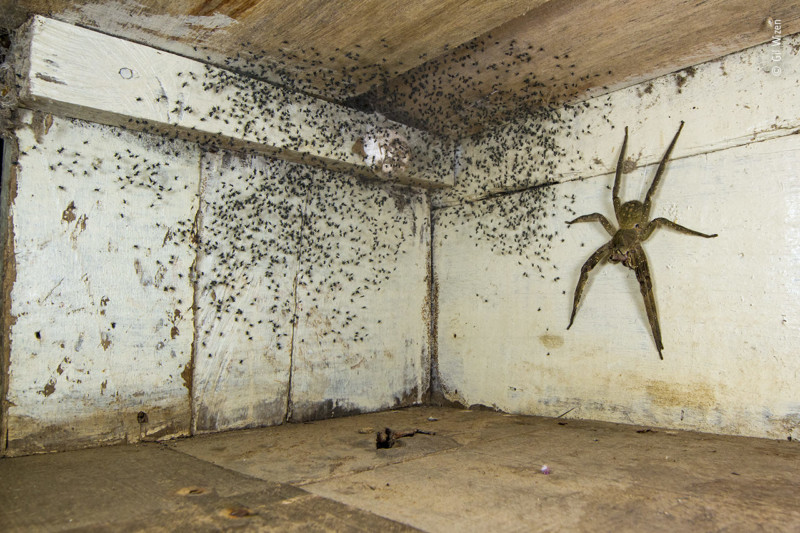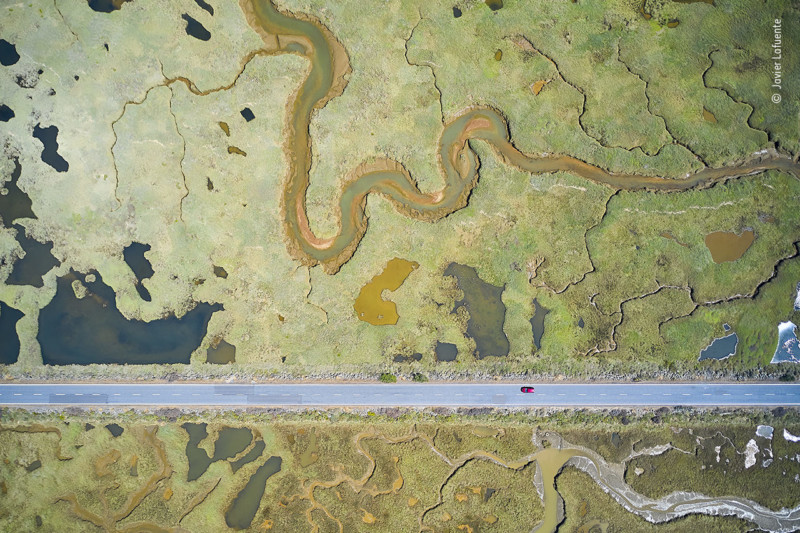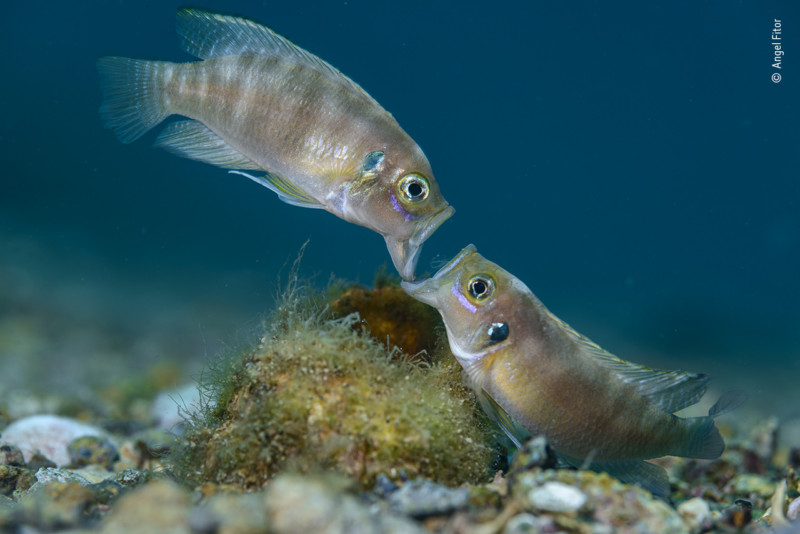 The judging panel consisted of industry experts, such as Rosamund 'Roz' Kidman Cox OBE, Chair of the Jury, wildlife photographer Javier Aznar González de Rueda, Natural History Museum researcher Dr. Natalie Cooper, wildlife filmmaker Sugandhi Gadadhar, and others.
Both winners were selected from 19 category winners, with each entry anonymously judged by the panel for its originality, narrative, technical excellence, and ethical practice.
The next round of the 2022 competition opens for entries on October 18, 2021, and closes on December 9, 2021. All finalists from this year's competition can be seen on the organization's website.
---
Image credits: All photos individually credited and provided courtesy of Natural History Museum.