Photos Detail the Complex Relationship of Land, People, and Government
Photographer Mitch Epstein explores the divisive topic of land ownership in the United States and how diverse communities come together to fight against the destruction and confiscation of the land.
From Holyoke, Massachusetts, Epstein is a photographer and a pioneer of fine-art color photography in the 1970s, with his work housed in numerous museum collections — such as New York's Museum of Modern Art, The J. Paul Getty Museum in Los Angeles, and many more — and solo exhibitions across the world.
His latest photographic work, "Property Rights" — which was exhibited in New York and Cologne in the fall of 2019 and in Texas in 2020-2021 — has just been published in a 288-page book which contains 197 images and accompanied by text and interviews that explore the American landscape and its connection to historical events and social change.
The book is the third in Epstein's trilogy about twenty-first-century America. The decades-long project began with "Family Business," an examination of how the American dream went awry for a generation of hardworking middle-class men, and "American Power," which investigated how electrical power is made and used, and at what cost.
"Property Rights," on the other hand, looks at the most recent events and explores American life during the Trump administration, and showcases a "hopeful portrait of a people committed to the fight for social and environmental justice."
In an interview with Steidl, Epstein dives deeper into questions that fired his interest into this topic — who owns the land, by whose authority, and with what rights? — which arose in 2017 at Standing Rock, where thousands protested the installation of the Dakota Access Pipeline on Sioux land.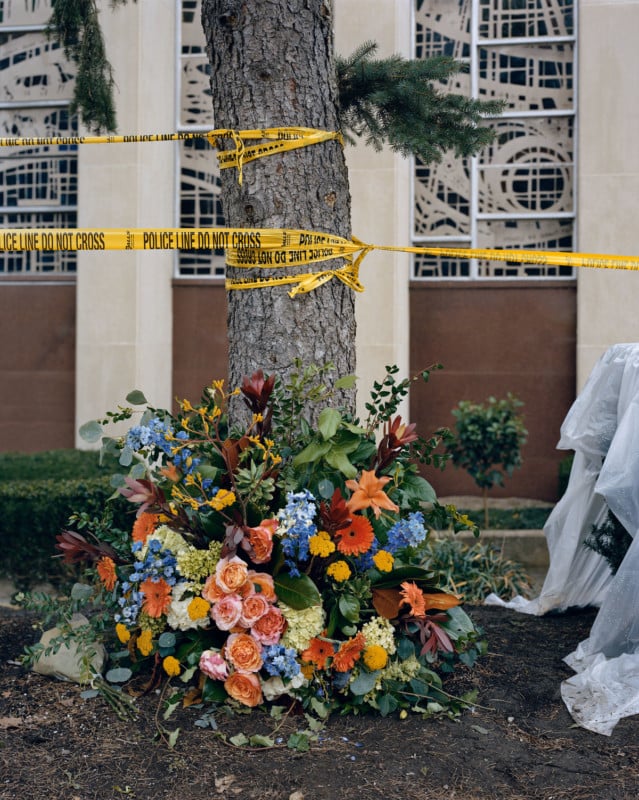 After that, his four-year journey took him across the country to sites of land disputes and protests that took many forms, such as humanitarians maintaining water stations near the United States and Mexico border in Arizona, the effects of climate change manifest as wildfires in California and flooding in Louisiana and Georgia, the stand-off between the state and indigenous Hawaiians, the aftermath of Pittsburgh's Tree of Life Synagogue shooting, and others.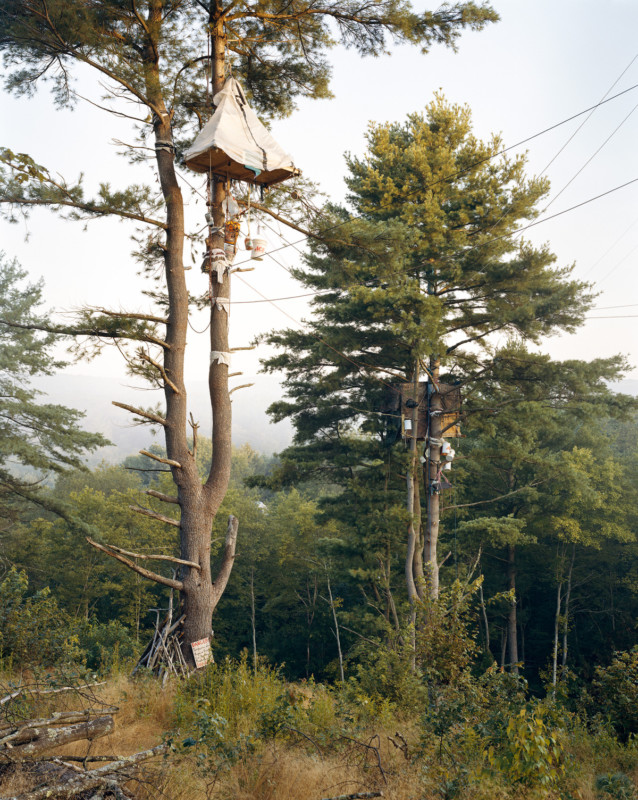 His photographic discoveries from these journeys are combined with the voices of activists, many of whom Epstein interviewed while making this deeply personal and political work.
More information about "Property Rights," including the order option, is available on the Steidl website, while Epstein's work can be viewed on his website and Instagram.
---
Image credits: All photos by Mitch Epstein and used with permission.