28 Reasons To Update to Adobe Photoshop CC 2021 From CS6
Ever since Photoshop moved to the subscription model, photographers who prefer to own perpetual licenses to software have steadfastly stuck with CS6. For those who didn't update, are there any features that they're missing out on?
Adobe Photoshop is one of the most widely known and used editing software applications on the planet today and there have been a multitude of updates and changes to the platform over the years to bring new and more powerful (and sometimes less so) features to its userbase.
For long time users, there has been a hefty debate about which version is "the best" and if users should stick with CS6 version — which was the last stand-alone update released by Adobe — or if it is better to update to the subscription-based Creative Cloud and Photoshop CC2021. In the above video from PiXImperfect, Unmesh Dinda breaks down 28 reasons why it is finally time for those who have been holding on to CS6 to update their versions of Adobe Photoshop to the Creative Cloud 2021.
It has been over seven years since the release of CS6, and many updates and improvements have been released over that time. Still, a lot of creatives have held out because of Adobe's subscription model or because they feel CS6 is just much better as a true bare-bones Photoshop without all the bells and whistles. Regardless of why folks are still holding out, Dinda draws a comparison of everything, right from comparing each of the major features to Adobe's offerings, along with essential aspects like compatibility and performance across both versions.
Dinda says that his video will help photographers gain some perspective into not only how far technology has come in just those seven short years, but also whether all the new updates justify the cost of the subscription.
The video is broken into 4 sections to make it easier for viewers to sort and digest based on what is most important to them. First up is the list of "Adobe's Offerings" breaking down the add-ons and benefits to using one over the other.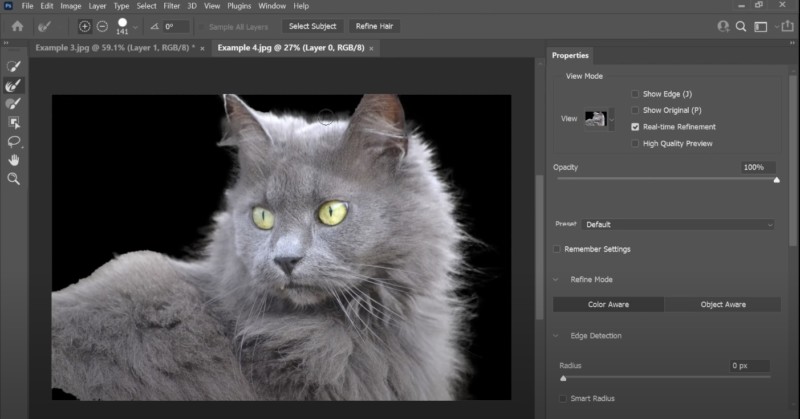 The second section of the video details some of the nearly 30 features that were added since the last update to CS6 and compares both versions as best as he can. The third section of the video discusses compatibility — specifically, how compatible the older CS6 is on newer, more powerful PC and Apple computers as it pertains to factors like 4K resolutions and, conversely, how CC2021 works on older machines that could be considered out of date.
The final topic that Dinda covers is the performance of both versions, and he carefully tests which version of the application can perform important core tasks the fastest, effectively leaving viewers with a much clearer picture of what each can do so they can decide what is the most important for their own workflow.
Do editors need all of the new features that Creative Cloud 2021 offers? Are they fine using a subscription model to get access to them? Or is it better for users to have a one-time payment and have a much more scaled-down application that (potentially) works much faster or smoother than the cloud-based modern version? Be sure to watch the entire video to discover which version provides the best results.