Woman Sues McDonald's After Burger Ad Photo Made Her Break Lent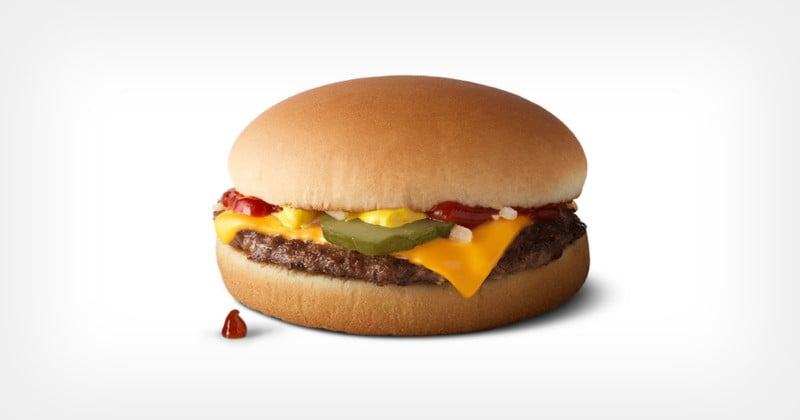 It seems there's a food photographer out there that deserves a raise. A woman has sued McDonald's after claiming that a cheeseburger ad photo she saw was so tempting that it caused her to break her religious fast during Lent.

The
Russian state-owned media outlet RIA Novosti reports
that an Orthodox Christian named Ksenia Ovchinnikova has filed a lawsuit against the global fast-food restaurant chain for its role in spoiling her fasting during Lent, the roughly six-week religious observance in which Christians prepare for Easter through things like prayer, almsgiving, and self-denial.
In a statement, Ovchinnikova says that she was walking around in the city of Omsk during Lent back in 2019 when her eyes were drawn to an advertisement with photos of McDonald's signature dishes — the Cheeseburger and Chicken McNuggets.
Not having eaten meat for roughly a month at that point and having faithfully observed Lent fasting for 16 years prior — the woman "succumbed" to the mouthwatering photos and ordered herself a cheeseburger, only to regret it after finishing the meal.
"In the actions of McDonald's, I see a violation of the consumer protection law," the woman says in a statement. "I ask the court to investigate and, if a violation has taken place, to oblige McDonald's LLC to compensate me for moral damage in the amount of one thousand rubles."
1,000 Russian rubles is the equivalent of about $13.50 in US dollars.
Ovchinnikova is arguing that companies should be restricted in how they advertise during lent, but a spokesperson for the Bishop of Moscow is urging Ovchinnikova to "go to confession instead of court" over this incident, the Metro reports.
The Russian courts have yet to move forward with Ovchinnikova's lawsuit due to issues with its drafting that Ovchinnikova still has time to correct, RIA Novosti reports, so it remains unclear whether she will receive the $13.50 for the "moral damage" suffered as a result of her McLapse.
---
Image credits: Cheeseburger photograph by McDonald's