Eye-Opening Photos Show How Plastic Waste is Polluting Our Planet
The UN has a new online photo exhibition titled Plastic is Forever. Captured by photographers from around the world, the stark images reveal how mankind's use of plastic has impacted the daily lives and environments of people and animals across the globe.

"Plastic waste can take anywhere from 20 to 500 years to decompose, and even then, it never fully disappears; it just gets smaller and smaller," the exhibition states.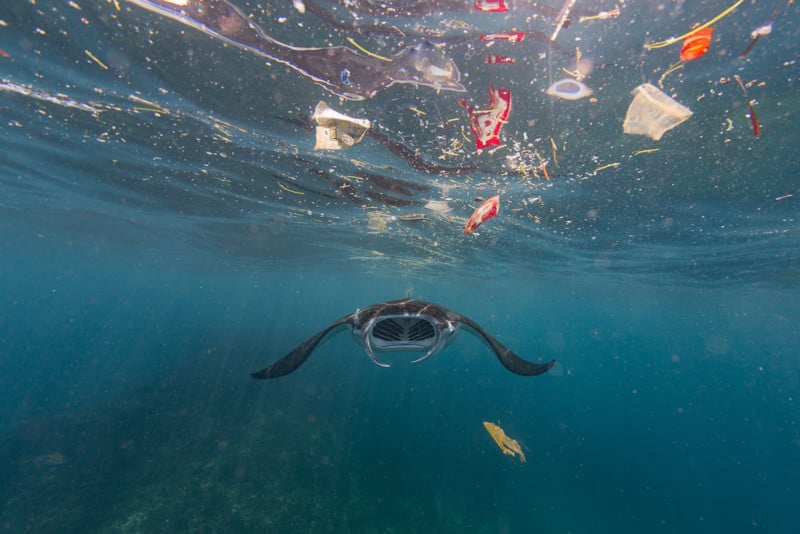 Of the 8.3 billion tons of plastic that has ever been made, half of it was produced in just the last 13 years.
"Microplastics in particular have been found in every corner of the globe, from the peak of Mount Everest to the trough of the Mariana Trench," the UN writes. "In fact, it has been estimated that humans ingest a credit card worth of plastic per week!
"Yet of all discarded plastic so far, 12% has been incinerated, only 9% has been recycled, and the remainder has either been disposed of in landfills or released into the environment."
It's the plastic that has been piling up in landfills and littering the natural world that the photos in the new exhibition focus on.
"This year, we asked people from all walks of life around the world to share with us photos that showcase how the indiscriminate use of plastic waste is impacting their daily lives and surroundings," the UN writes. "We are proud to present to you the top-tier entries."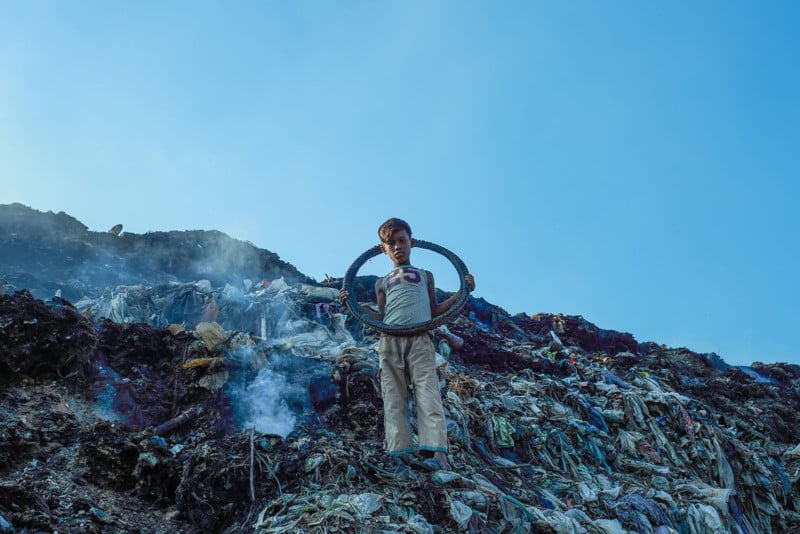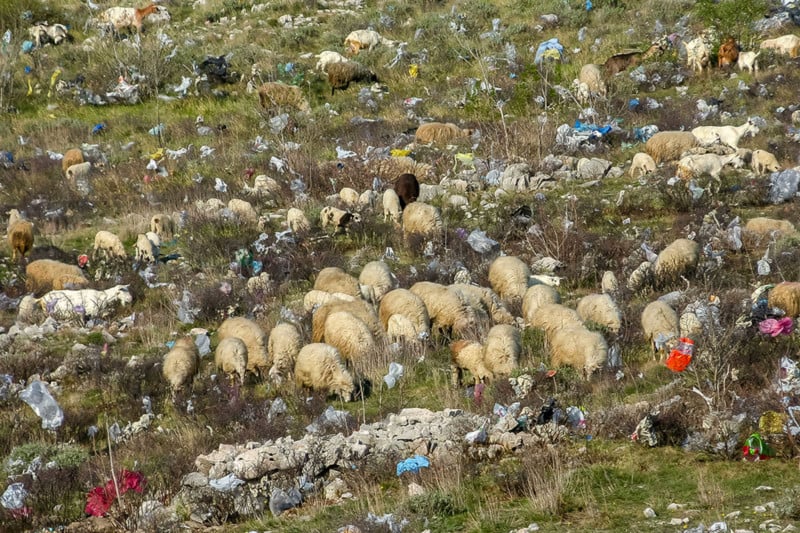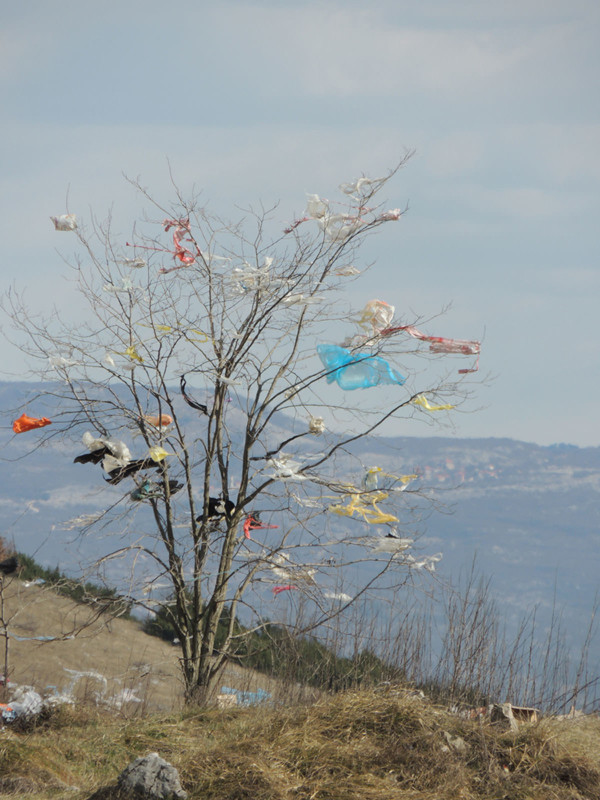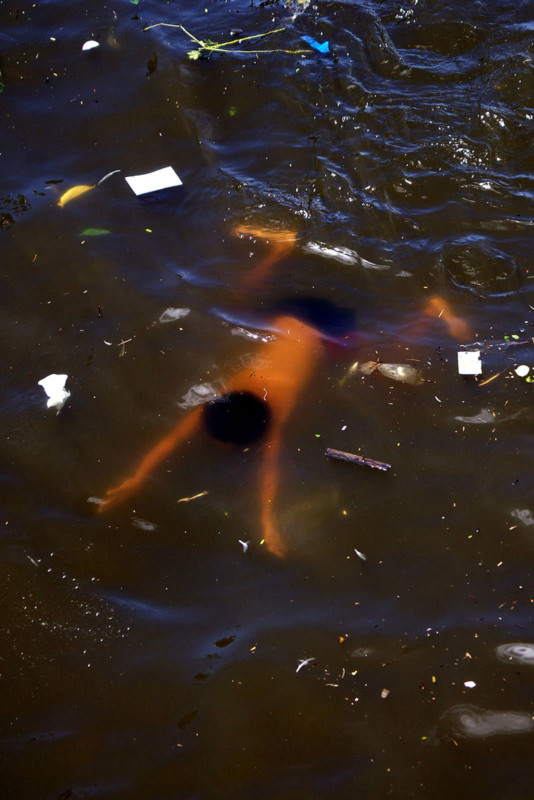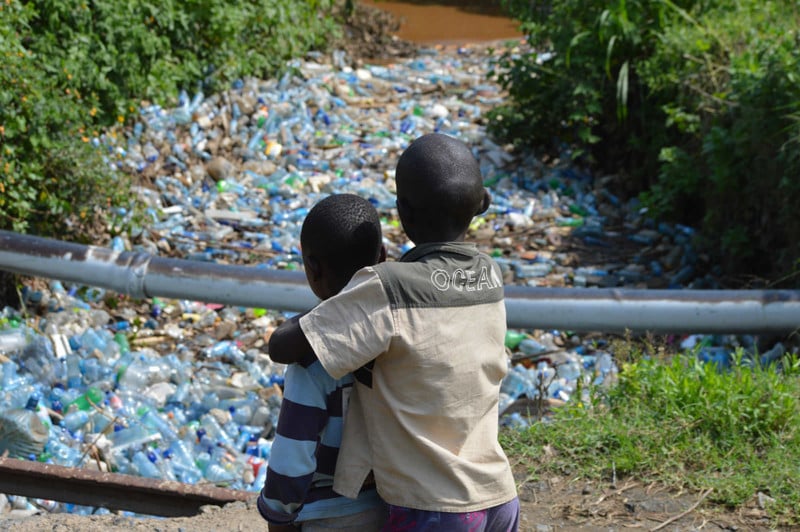 "Let's work together to find a sustainable way to co-exist with plastic," the UN writes. "If #PlasticIsForever, then society needs to re-think and re-shape our relationship with this complex, useful and ubiquitous material."
The photographs in this exhibition were selected from winners of The Plastic Waste Partnership photo contest put on by the Basel Convention, the international treaty that's designed to reduce the amount of hazardous waste transferred from developed to less-developed nations. You can find a larger selection of photos in the online exhibition over on the UN website.
---
Image credits: Header photograph by ©BRS / Muntaka Chasant. All photographs courtesy the UN.