Great Reads in Photography: August 8, 2021
Every Sunday, we bring together a collection of easy-reading articles from analytical to how-to to photo features in no particular order that did not make our regular daily coverage. Enjoy!
---
The Best Photos from the Tokyo Olympics – CNN (updated today)
Embed from Getty Images
If you want to do a photographic catch-up of the just concluded Olympic Games in Tokyo, here is an excellent collection of about 300 images.
Embed from Getty Images
Embed from Getty Images
---
Hair Fashion at the Olympics – AP
Embed from Getty Images
It all started with Japanese tennis star Naomi Osaka in bright red box braids as she lit the cauldron at the opening ceremony.
And then colorfully coiffed to contend athletes were everywhere. Shelly-Ann Fraser-Pryce of Jamaica flashing her yellow and orange locks in the 100-meter. Nigerian gymnast Uche Eke had subtle green tips to match his uniform. But Mongolian shooting coach Undralbat Lkhagva took it to a new height when he shaved the Olympic rings into the back of his head and dyed each of the rings in a different color.
---
Shapeshifting at the Tokyo 2020 Olympic Games – in Pictures – The Guardian
Embed from Getty Images
The Olympics are an ideal place to showcase photographic techniques such as a slow shutter-speed or in-camera multiple exposures to give viewers a sense of motion and produce an image far removed from what would be seen with the naked eye.
---
The Visual Failings of the Heat Dome Coverage — Columbia Journalism Review
Embed from Getty Images
The heatwave that swept the Pacific Northwest and Western Canada in late June was an extraordinary disaster. A mass of high-pressure air over the region trapped heat there, creating a "heat dome"—a term that recurred in news coverage. 
In Oregon,
power cables melted; in Washington, 
roads buckled.
The devastating heat exposed weaknesses in the media's representation of deadly temperatures and their connection to climate change. The images that led news stories widely minimized the event. Many photos made it look like a run-of-the-mill heatwave; some were so banal as to conjure stock photography
---
Adobe, Quit Gouging us Already! – Input
Ah, I see Adobe is trending for absurd subscription fees. I thought this would be problematic back in 2014. pic.twitter.com/kM58I5i7HA

— Jen Sorensen (@JenSorensen) April 13, 2021
In 2011, Adobe created a cloud-based version of its product bundle, advertising it as a convenient way for users to install the programs and receive software updates. Less than two years later, the company announced its discontinuation of boxed products, meaning that from that point on, Adobe software could no longer be owned with a perpetuity license — only rented month-to-month or year-to-year.
"So why do people keep paying hundreds of dollars a year for these [Adobe software] products?" questions the author R.A. Hawley. "Depending on their occupation, they may not have much of a choice. Adobe is the industry standard software across fields like graphic design, publishing, marketing, and web development, meaning that most jobs in these fields will require proficiency in relevant Adobe products as a base-level qualification.
"It may not technically be a monopoly but given its throttling grasp on the industries in which it is a standard-bearer, it effectively operates like one."
---
The New Woman Behind the Camera – Smithsonian Magazine
During the 20th century, Homai Vyarawalla broke ground as India's first prominent female photojournalist. She recorded life in modern Mumbai with her camera, taking candid photos of celebrities like Prime Minister Jawaharlal Nehru and snapping spectacular scenes of India's first moments as an independent nation.
But Vyarawalla's presence in a male-dominated field often took onlookers by surprise.
"When they saw me in a sari [garment worn by women in South Asia] with a camera hanging around, they thought it was a very strange sight," she once recalled in an interview. "And in the beginning, they thought I was just fooling around with the camera… They didn't take me seriously."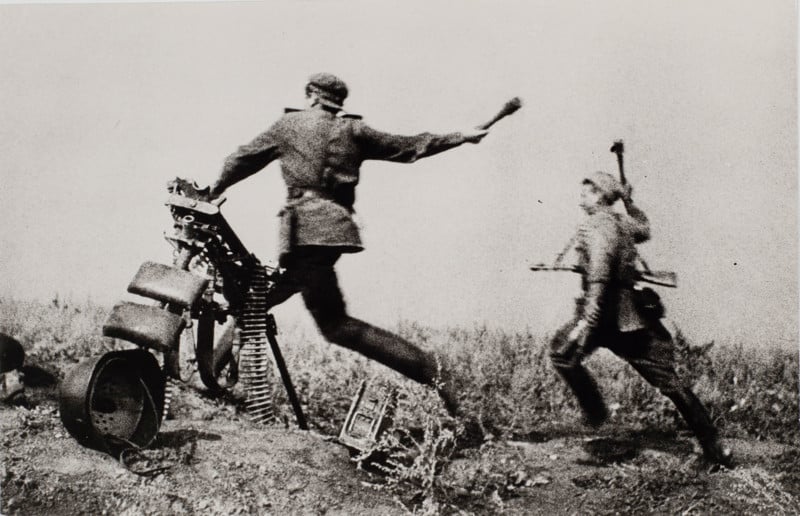 The Metropolitan Museum of Art's, The New Woman Behind the Camera features 185 photographs by 120 photographers from over 20 countries. This groundbreaking exhibition highlights the diverse "new" women who made significant advances in modern photography from the 1920s to the 1950s.
During this tumultuous period shaped by two world wars, women stood at the forefront of experimentation with the camera. They produced invaluable visual testimony that reflects both their personal experiences and the era's extraordinary social and political transformations.
---
FBI Crime Scene Photographer Opens Up About Job: 'I See Things People Shouldn't See' — People
Not everyone who works for the FBI carries a gun and badge. Take Buren Foster, who joined the bureau in 1988 and carries something else that's indispensable: a camera.
"I've seen my share of dead bodies," he tells PEOPLE. "I see things people shouldn't see — I see them in their raw state."
---
A Man Studied Photography in Prison. These are the Photos he Took When he Got Out. — Upworthy
When Donato Di Camillo was a kid, his family couldn't afford film for their Polaroid camera, so he ran around the house with a film-less camera pretending to be a National Geographic shooter.
Years later, he ended up in prison for multiple thefts and discovered the same National Geographic magazines in the library. He used his time in lockup to study photography by going through various magazines.
In 2011 he got out of prison and has produced some startling images.
"I want [my subjects] to understand that the reason I'm photographing them is because I see something in them that I see in me, or that I think the rest of the world could relate to," Di Camillo tells Upworthy.
Read also: After Years in Prison, Man Emerges a Talented Street Photographer
---
Photographer Alice Mann Shows the Energy and Ambition of South Africa's All-Female Drum Majorettes – CNN Style
From 2017 to 2020, photographer Alice Mann traveled across South Africa, creating images for a photo series celebrating the aspiration and empowerment of the next generation of South African women. The series documents the dazzling subculture of school drum majorette corps — "something between a cheerleading squad and a marching band," explained Mann to CNN.
---
The Big Picture: Elegy for a Lost New York Community – The Guardian
Photographer Al J Thompson reflects on the decline of Spring Valley, NY, a vibrant African-Caribbean suburb eroded by gentrification.
"One of gentrification's peculiar wounds is its threat to the architecture of memories, as new stories, new histories, get imposed upon old ones," writes The New Yorker. "Through his photographs, Thompson attempts to re-establish his sense of belonging in Spring Valley. Mourning what is lost, he achieves the harder feat of celebrating what will, within the people who lived and still live there, remain."
---
We Used to Photograph the Dead – Elemental
It's a wistful image. The unknown woman seems pensive, gazing reflectively into the foreground. Her head rests upon lace, possibly her own handiwork… She is graceful, quiet, restive. In truth, the woman is dead.
This kind of picture was taken postmortem by memento mori photographers using the daguerreotype processes (iodine-sensitized silvered plate and mercury vapor).
Photography in those days was too expensive for most people, and when a loved one, especially a child, passed away, the photographer was summoned. He would pose the deceased in a sitting or sleeping position for the final keepsake.
---
The Scientifically Best Way to Create a Photo Gallery Wall – Popular Science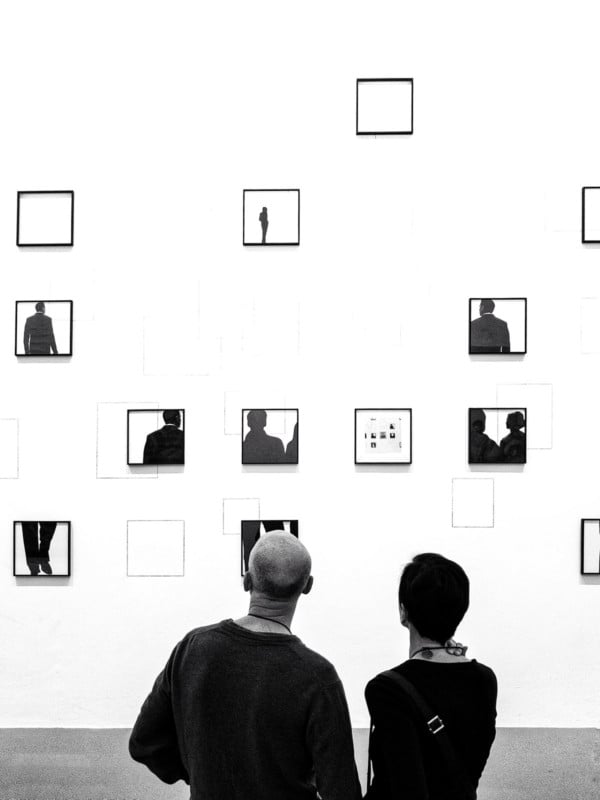 No matter how long you've lived at your current home, there's probably a daunting DIY project you've been putting off: Hanging up photos or art prints.
"One of the most important things is not to be intimidated," says David Kassel, owner of ILevel, an art placement and picture-hanging service in Manhattan to Popular Science. "Remember that you're not doing anything structural or permanent. Any holes you put in the walls are completely cosmetic; any 'error' that you make can be fixed. There is no right and wrong."
---
Quiz of the Week
1.) The Canon EOS R3 seems to have a 24MP sensor, according to EXIF data from test shots taken at the 2020 Olympic Games in Tokyo.
Will the upcoming Nikon Z9 have more, the same, or less pixels? Hint: Think about the video capability.
2.) You take a photo of a house with a 35mm lens and then another shot with an 85mm lens from the SAME DISTANCE. The photo from the 35mm will be smaller, and that is fine. But will the one shot with the 35mm have more perspective distortion than the one taken with the 85mm lens? Hint: The clue lies in two words, "same distance."
3.) What is a penumbra? Hint: Think lighting.
4.) Which manufacturer has recently announced that it will be making a fast full frame wide angle to telephoto zoom with an f/2 aperture at the wider end? Hint: It will be the world's first mirrorless zoom lens with a maximum wide-open aperture of f/2 for Sony E-mount cameras.
5.) Most cameras produced in the early to mid-2000s were fitted with CCD sensors. This gradually began to shift over the course of the decade towards CMOS. Who was the first to use a CMOS sensor in a full frame camera? Hint: it was this manufacturer's first full frame camera.
Answers
1.) More pixels. Nikon has not revealed the sensor resolution of the upcoming Z9, but they have announced that it will shoot 8K video. This would need a minimum 39 MP sensor. If the video is 8K DCI, then it would require 45 MP.
2.) No, they will both be identical as the distance is the same. Typically, with the wide angle lens, you will go closer, and that closer distance actually causes the perspective distortion and not the lens.
3.) It is the area between shadow and highlight. A large penumbra means smooth gradient, and a small one means hard light and no gradient.
5.) Canon 1Ds in 2002, and it continued to use CMOS technology in most of its cameras moving forward.
---
Why I Like This Photo – Esteban Toro
I like this photo because it reminds me how much effort I put into planning the perfect light to be at the right place and moment. At the same time, this photograph already became a historical photograph since the Indian government forbade any person to navigate the river from where I took it.
I was traveling around India in 2017 when I went to the Taj Mahal. I tried for many days to get a photograph from the river that would show the perfect reflection of the Taj, but weather circumstances were very frustrating then.
Finally, on my last day before leaving the city, I was sitting in front of the Taj, frustrated, looking at how a storm was coming by when I saw how the weather changed. I went to the boat driver's house to beg him to take me to the river, which was very hard to convince. Finally, the sky cleared up for some minutes, we took it and then we had a very heavy rain while getting back to the shore.
Be patient and always persistent in getting the photograph you want. That was my lesson. In the very beginning or at the last moment, you'd be able to get it (or maybe you'll have to come back).
Esteban Toro is a travel photographer based in New York City. Using photography as an excuse, he has traveled to more than fifty countries around the world. His passion is to experience the world and capture it all with his camera. He is a Sony Ambassador and a photography teacher, leading many creative workshops and expeditions. He's a contributor photographer for Adobe Lightroom, Getty Images, and Médecins Sans Frontières.
---
Quote of the Week – Consuelo Kanaga
When you make a photograph, it is very much a picture of your own self.* — Consuelo Kanaga
*p.32 and 17, Consuelo Kanaga: An American Photographer by Barbara Head Millstein and Sarah M. Lowe, 1992.
Consuelo Kanaga (1894–1978) became well known for her photographs of African Americans. Kanaga was invited in1932 by Edward Weston and Ansel Adams to participate in the famous Group f/64 show at the M.H. de Young Memorial Museum. In 1935, Kanaga was associated with the Photo League in New York City. She lectured there in 1938 with Aaron Siskind, then occupied with his Harlem Document. Her photography was championed by Edward Steichen, who included her in The Family of Man exhibition in 1955.
---
To see an archive of past issues of Great Reads in Photography, click here.
---
We welcome comments as well as suggestions. As we cannot possibly cover each and every source, if you see something interesting in your reading or local newspaper anywhere in the world, kindly forward the link to us here. ALL messages will be personally acknowledged.
---
About the author: Phil Mistry is a photographer and teacher based in Atlanta, GA. He started one of the first digital camera classes in New York City at The International Center of Photography in the 90s. He was the director and teacher for Sony/Popular Photography magazine's Digital Days Workshops. You can reach him via email here.
---
Image credits: All photographs as credited and used with permission from the photographers or agencies.