Review: Canon's PowerShot G1 is Still a Joy to Shoot With After 21 Years
21 years ago Canon put everything it could think of into a compact camera aimed at enthusiasts who couldn't stretch to a DSLR or simply wanted something more portable. The result was the PowerShot G1, launched towards the end of the year 2000, costing $1,100, and the first in an enormously popular series that's still going strong to this day.

I took it out in 2021 to see if it's still as impressive today and you can see how I got on in my 16-minute retro video review above!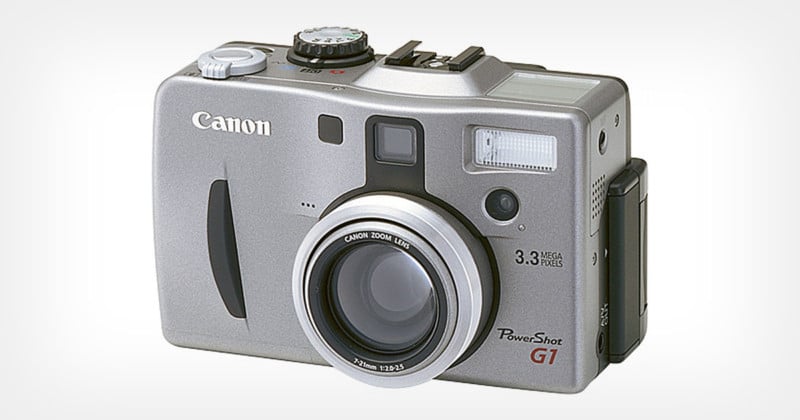 At its heart, the G1 wasn't that much different from a number of key rivals, employing the same 3.3-megapixel 1/1.8-inch CCD sensor coupled with a 3x optical zoom that looked suspiciously similar to that on the Sony S70 and Epson 3000Z. Given the G1 was beaten to market by those models and cost more too, it initially looked like an ambitious pitch, but Canon cunningly packed it with a wealth of features beyond most of the competition.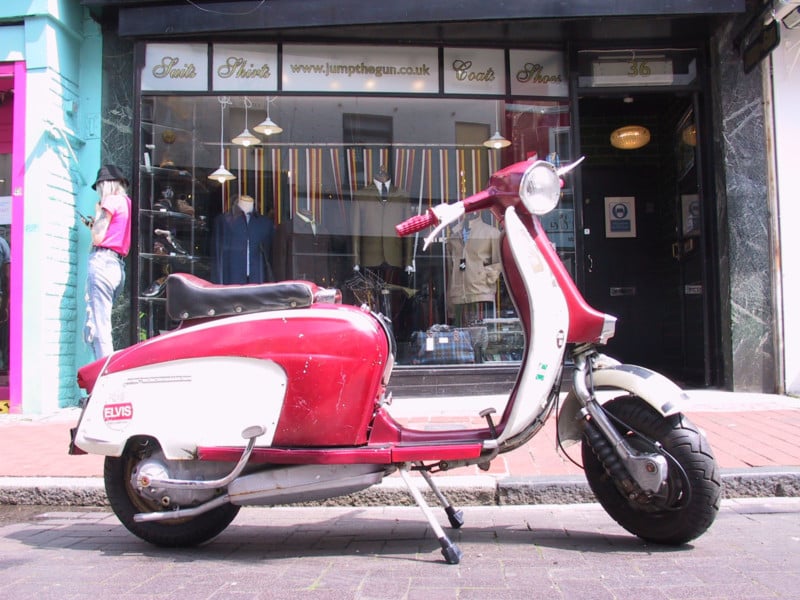 The top panel alone featured a generous information screen, hotshoe that allowed the use of Speedlite flashguns, and a mode dial providing the same options as most DSLRs. The G1 gave you full control over exposure, setting the shutter from 8 seconds to 1/1000 and the aperture between f/2 and f/8, although since they shared the same mechanism, speeds above 1/500 were restricted to f/8.
For composition, there was the choice of an optical viewfinder or a fully-articulated side-hinged 1.8in screen. Further setting the G1 apart from rivals were a 50 ISO option for genuinely lower noise and the option to record in RAW, which proved way more practical than the hefty TIFF files of models like the S70.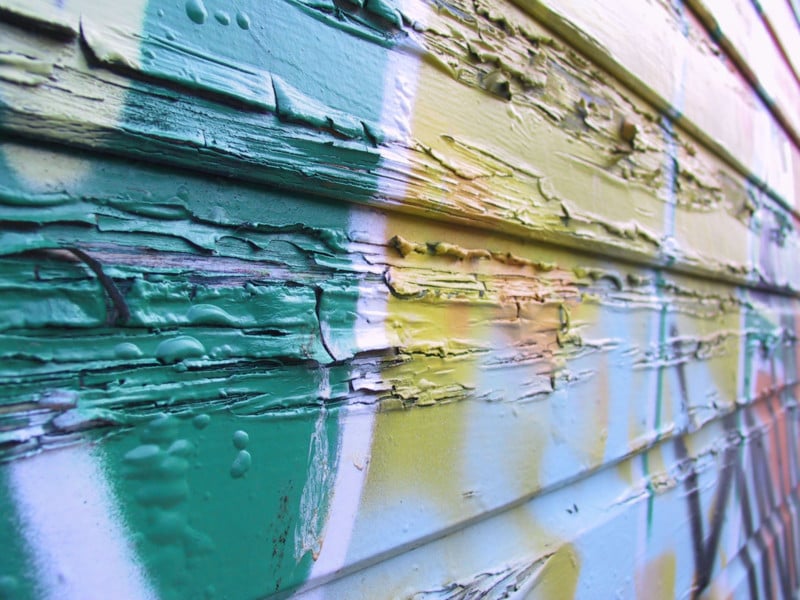 The combination became an instant classic, regularly winning group tests despite its higher price. Indeed it was so successful, most of the innards returned the following year, coupled with a 10x zoom for the Pro90 IS. Meanwhile, Canon released a new G model almost every year, initially boosting the resolution and zoom range, but later removing some core features that upset enthusiasts, forcing them to be reinstated later.
By 2014 though, Sony had become a serious rival with the RX100 series, which saw Canon adopt the same 1-inch sensor for the G7X series which continues to this day.
Personally speaking, the G1 was an easy winner back in 2000 and 21 years later still feels like a camera you'd be happy to still use. And thanks to the still-common BP-511 battery and Compact Flash memory, it's quite practical in 2021. Sure the Quarter VGA video at 15fps looks poor now, but there's something about those images that remains appealing today!
---
About the author: Gordon Laing is the Editor of Cameralabs where he presents gear reviews and photography tutorials. He recently launched Dino Bytes, a new channel to indulge his love of vintage tech and retro gaming, with videos about classic cameras, computers, consoles, phones, and more! He's been a journalist for so long he actually reviewed most of this stuff the first time around. Gordon is also into food, drink, and travel, and is the author of "In Camera," a book that embraces the art of JPEG photography with no post-processing.