How to Make Custom Waterhouse Stops for Antique Lenses
For those who shoot with antique lenses but are missing Waterhouse stops, photographer Markus Hofstätter has put together a tutorial that shows a couple of ways that shooters can create their own.
Older vintage lenses, such as Petzval ones, that don't have an iris diaphragm instead use a set of what are called Waterhouse stops instead. Named after 19th-century astronomer and photographer John Waterhouse, the component has a set aperture that controls the entry of light into a camera in the same manner that modern-day lenses do with a built-in iris diaphragm that has blades. The difference is that Waterhouse stops are manually inserted in slots in the lens barrel.
Hofstätter regularly works with antique photographic equipment and often makes wet-plate portraits for his clients. He is also no stranger to the limitations that decades-old gear possesses, especially if that equipment is the subject of damage or has missing components — a regular occurrence when buying second-hand gear in auctions and antique stores. As an example of how common this is, Hofstätter recently shared how he repaired and brought back to life a 50-year old Linhof tripod. In a similar manner, his latest video shows how to make Waterhouse stops at home.
For those who already have an existing Waterhouse stop but want to add additional apertures, Hofstätter demonstrates how to measure the length and diameter of the inner circle and then how to calculate the diameter for the missing f-stops. The existing Waterhouse stop then gets scanned and opened in an image processing software to be selected, such as with the Selection Brush tool in Affinity Photo, and painted black.
After that, Hofstätter opens a new document, copies the selected stop, and creates differently sized circles that represent the calculated f-stops, which can then be printed and cut. If there is no existing example of the Waterhouse stop on hand, Hofstätter recommends finding someone who can trace an existing one and send its measurements. The rest of the process follows mostly the same steps.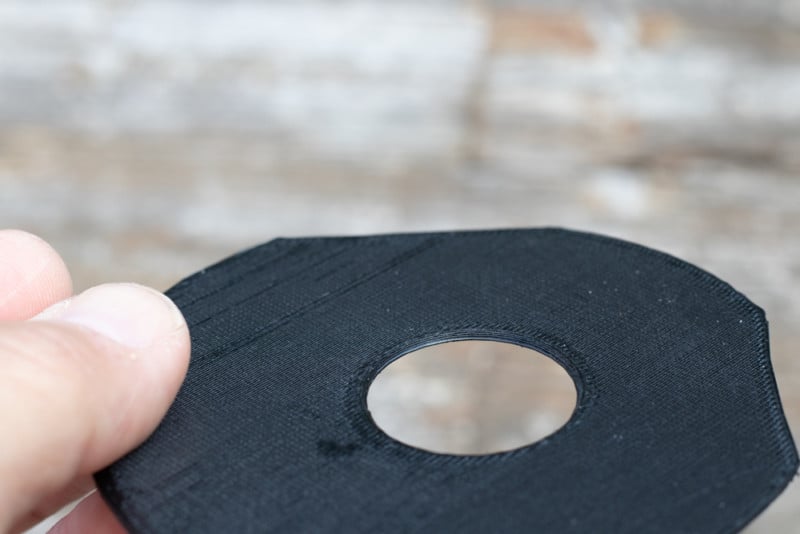 To take it up a notch, Hofstätter shows how he also used the Morphi app to create a 3D copy of the object and then prepared it with ideaMaker, a 3D slicer software, to get it printed. Last but not least, he applied the finishing touches like the precise cutting of edges and the application of a coat of paint. He even created a carrying box for them.
For those who don't want to take on a project like this, Hofstätter offers a service where photographers can order them. Currently, Dallmeyer 2B and 3b Waterhouse stops are available but for other requests, he recommends getting in touch via his website.
---
Image credits: All images by Markus Hofstätter and used with permission.