This Photography Booking Service Only Accepts 1 in 10 Applicants
The United Kingdom's largest events planning platform Feast It has expanded its services to now include the ability to hire event and wedding photographers.
Feast It, founded in 2017, markets itself as an event planning platform that is more than just a "supplier directory," as it carefully vets all suppliers and accepts only around one in ten onto the platform in an effort to maintain a high standard. Feast It also ranked 7th in the Start Ups 100 list and is known for working with well-received caterers.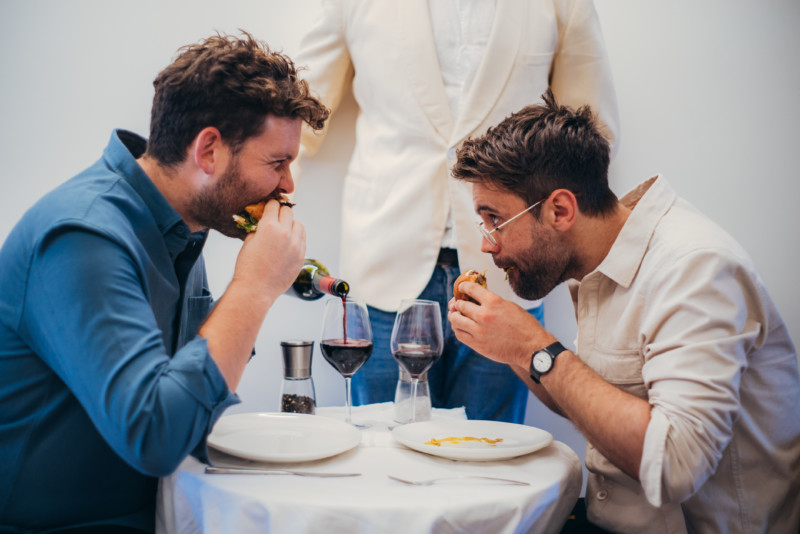 Now the platform has teamed up with 80 of the U.K.'s "very best" event photographers, who specialize in private and corporate events, and weddings.
Feast It's new roster of talents includes photographer Steven Morris, who has worked at Kensington Palace and at the London Olympics, Rafe Abrook, who won the National Wedding Business Awards 2020, and Gabrielle Hall, who has worked with Selfridges, Fender guitars, Hunger Magazine, and more.
The event planning company is confident that photographers will be in high demand as lockdown restrictions have begun to loosen up in the U.K, with over one million people estimates to be getting married over the next 18 months, which is more than twice the average.
The company has started with these first 80 photographers as a launch program but has opened up its application process to any photographer who wants to be listed as a Feast It supplier. The company tells PetaPixel that photographers can set up a profile here in about 20 minutes. If that photographer is approved during the Feast It vetting process, they will be listed on the site. Being listed on Feast It is also free.
"It's completely free to quote for and engage with events, so you don't pay a penny until you win a booking. We take full payment from the customer before their event, so you never have to worry about chasing invoices afterward," Feast It says.
That said, it's far from a sure thing to make it past that vetting process.
"We're a curated platform and typically only accept one in 10 supplier applications," the company says. "We reserve the right not to accept your application, even if you provide one of the event services we offer on the platform."
Feast It claims its suppliers typically earn around $3,000 per month and that the site overall generates over $4.25 million in total new inquiries in the same period. The company also claims that it spends over $1,800 per supplier each year on marketing.
The company did not say how much the platform charges per booking and how that would be calculated.
Harper's Bazaar reported that Bridepook, a wedding supplier platform, was overwhelmed after the U.K.'s prime minister announced the easing of restrictions for events that would occur starting June 21, 2021. The app saw a 720-percent traffic increase with 23,112 couples trying to access their account to resume wedding planning, which caused the platform to crash.
High demand is also expected for both private parties and corporate events. Feast It's prior high-profile clients include Price in London, Secret Cinema, and The BHF London to Brighton Ride, alongside events delivered for Facebook, Amazon, and Nike, and parties for Taylor Swift, George Clooney, and Angelina Jolie.
The platform has also added a virtual events section. Read more about Feast It's event planning services here.
---
Image credits: All images provided by Feast It and used with permission.