Legendary Hip-Hop Photographer Chi Modu Has Died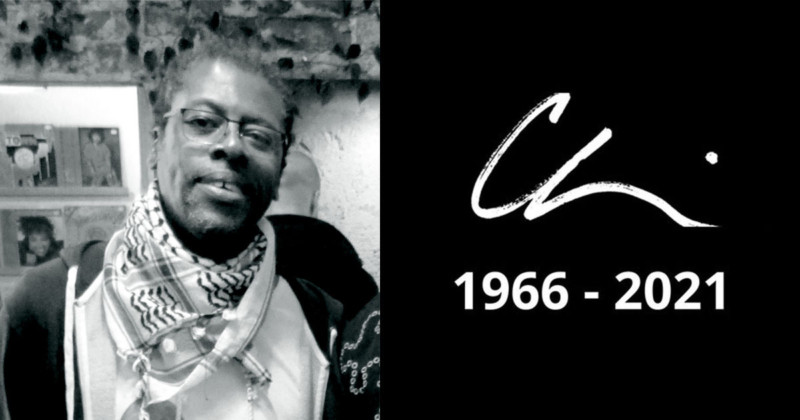 Chi Modu, a hip-hop photographer who captured some of the most famous and iconic photos of the likes of Tupac Shakur, the Notorious B.I.G, Ice Cube, and Diddy, has passed away at the age of 54 after what is being reported as a battle with cancer.
While the official cause of death has not been publicized, sources told TMZ that he passed last week from unspecified cancer that was only recently diagnosed. While the cause is still unofficial, Modu's passing was published publicly on the photographer's Instagram by his family.
Modu was born in 1966 in Nigeria and moved with his family to the United States when he was two years old as refugees of the country's civil war. Modu would then grow up in New Jersey. He would later attend Rutgers University where he would graduate with an economics degree, but during his time there he developed an interest in photography. After his graduation, he enrolled in the International Center of Photography in New York to obtain a certification as a photojournalist and documentary photographer.
His career behind the camera began afterward when he became a photographer for local periodicals in New York, including a magazine called The Source. It was for The Source that he photographed multiple hip-hop artists through the rise of the genre in the 1990s.
According to WWD, Modu would become the director of photography at the magazine and shot more than 30 album covers — including Snoop Dogg's multi-platinum debut album Doggy Style — as well as what are described as "candid and unexpected moments" of some of its biggest names, like Tupac Shakur, LL Cool J, Ice Cube, Diddy, Mary J. Blige, the Notorious B.I.G, and Mobb Deep. He worked for the magazine until 1997 and his photographic style is said to have heavily influenced The Source's overall look and feel.
Modu did not just focus on hip-hop, as he also became an accomplished international photojournalist and traveled to several countries including Yemen, Syria, Philippines, Oman, Saudi Arabia, Lebanon, Brazil, Thailand, Korea, and his birthplace of Nigeria.
In 2019, Coveteur asked Modu how he would like to be remembered: "I want to be known as someone that can look at something and bring the truth out without injecting their point of view into it. For me, that's very important. As long as I do that and I do my job well, then people remember me. It only works in that order, you know?"
---
Image credits: Header photo by Don Bigileone via Creative Commons.